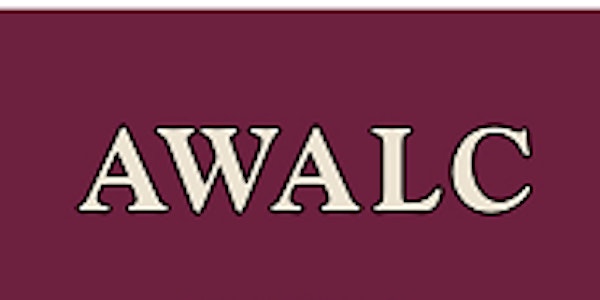 AWALC 2020-2021 Membership Dues
Description
2020-2021 Membership Dues.
We are moving our 2020-2021 Membership Registration Online as we update our procedures to deal with the changing times. We are moving to a digital registration as most of us are now working from home and not in the office.
You must submit your membership registration information online. If you wish to pay your dues by check, payment must be postmarked no later 14 days from the date you submitted your online registration. If payment is not received, your membership registration is not complete.

We are hoping to set up Zoom lunches or Zoom Happy Hours in the coming weeks as a way to stay connected during this time. If you or someone you know has a topic that you think would be good for an AWALC presentation, and willing to do it over Zoom, please email Karissa Anderson at karissaandersonlaw@gmail.com.
Mail to: AWALC, P. O. Box 262, Waukegan, IL 60079