Awakening Through Grief: Yoga Therapy Program

Thursday, March 9, 2017 at 12:00 PM

-

Thursday, November 30, 2017 at 2:00 PM (MST)
Event Details
Join us for Awakening Through Grief: Yoga Therapy Program starting with Wendy Black Stern on Thursdays, 12-2pm. We still have a few spots available!

GSN's yoga therapy program is designed to help you transform through your experience of grief and receive the tools, self-awareness and supportive community needed to step more fully into your life!
The foundation of this program is to offer an intimate, safe container for grief to be felt, expressed, shared and healed.  Throughout this journey, the group creates a 'circle' that offers unconditional love and acceptance, in which all experiences and feelings are acknowledged and validated. Within the circle, participants learn to be a witness for themselves and each other, cultivating compassion, self-awareness and connection within the group.  Through this process, safety is created, which invites greater vulnerability and authentic sharing to take place within the weekly classes.  As the group explores the relationship between their thoughts, emotions, spirituality and physical bodies, they create a learning community in which their grief serves as a catalyst for personal growth and transformation to occur.
The program is based on the belief that grief 'lives' in the body.  Through yoga, meditation, and somatic exploration, participants learn to observe where they are holding their grief in their bodies and to witness the sensations, thoughts, and feelings that they are experiencing without judgment.  With the understanding that we have to feel our grief in order to heal it, the program strives to teach participants how to be present with themselves, even when it is painful, and to receive the wisdom that can only come from within.
The 9-month program follows an evolutionary progression that guides participants through a process of self-inquiry to not only move through their grief but to experience greater clarity and understanding of their purpose and life path. Going through a loss can often cause one to question or even redefine their identity.  This can be a confusing and scary place to be, but through the support of a loving community, participants are guided to discover new parts of themselves and grow; not in spite of their grief, but because of it. The program is guided by the following monthly themes:
Grieving in Community / Creating the Container

Presence & Body Awareness

Self Love & Acceptance

Grief as a Teacher

Grief has a Purpose

Holding Grief and Gratitude

The Courage to Change

Renewal & Growth (Planting Seeds for Transformation)

Wholeness & Integration
Benefits of the Program:
Weekly container to be with your grief

A place where you can express yourself freely and show up as you are / ok to be messy here or sad or happy or whatever you are feeling

Opportunity to be witnessed by others in our vulnerability and to learn how to be a witness

Offers guidance to explore your shadow and learn more about yourself

Cultivates greater self-love and acceptance, which translates into your life

Teaches you how to apply what you learn in your practice into your life

Teaches you how to access your own inner wisdom

A space where you can physically let go and release emotions

Offers a supportive community that offers connections to others so you don't have to grieve alone

Teaches authenticity

Integrates your thoughts, feelings, physical body and spirituality

Supports you to redefine your identity and explore the evolution of your soul's purpose
Program Offering
$1160 or $140/month
1 2hr yoga classes/week

1 audio meditation/week

1 journal exercise/week

Access to an ongoing community forum to chat and connect

A 45-minute quarterly mentoring session with the facilitator

15% discount on GSN rituals and events
Payment Options
You can pay-in-full by cash or check (email info@griefsupportnet.org for more details)
You can pay-in-full by credit card here
You can make monthly payments by clicking the "Subscribe" button below
About the Facilitator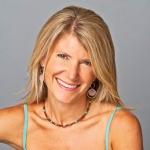 Wendy Black Stern has devoted the last 20 years to being a student and teacher of yoga and dedicates her life's work to supporting people to heal and transform through the process of grief. The Grief Support Network's mission, programs and network of resources are inspired and informed by Wendy's personal experience of loss and professional background as a yoga therapy practitioner, yoga instructor, teacher trainer and group facilitator. 
She has a Bachelors of Arts in Psychology and is certified as a yoga therapist, teacher, reiki practitioner and facilitator of yoga therapy groups for grief support and self-empowerment.

In 2007, when her Noah passed away, her grief propelled her into a process of profound transformation, which has taught her to live with more joy and gratitude in her life. Through this journey, Wendy found herself deepened in her commitment to support 
others.
When & Where

Boulder, CO 80302


Thursday, March 9, 2017 at 12:00 PM

-

Thursday, November 30, 2017 at 2:00 PM (MST)
Add to my calendar
Organizer
The Grief Support Network is a community that empowers people to transform their experience with grief and move forward after a loss. We build a vibrant community that offers programs, tools, resources and connectivity to support people after a loss and help them move forward in life.