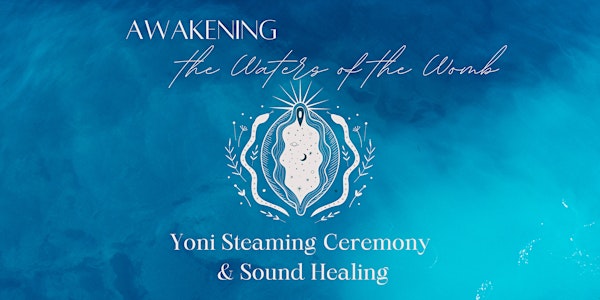 Awakening the Waters of the Womb
Sacred Sound Healing Journey & Traditional Yoni Steaming Ceremony
When and where
Location
Casa Shala 7A Arias San Miguel de Allende, GUA 37774 Mexico
Refund Policy
Contact the organizer to request a refund.
Eventbrite's fee is nonrefundable.
About this event
Never heard of yoni steaming before? Or perhaps you have & you are curious to experience it? Or do you have doubts about what is the appropriate manner to do yoni steaming? This is a great introduction to this sacred practice with a traditional facilitator.
Connect and rejuvenate with us in an intimate Circle. When women gather, magic happens.
Yoni steaming is an ancestral practice that has been around for centuries to bring balance and well-being to the body and womb.
Whether you have a menstrual cycle or not, whether you have a womb or not, the experience of vaginal steaming can leave you feeling relaxed, at peace, and renewed. This practice is for every woman, no matter her age.
As we enter deeper into the Fall Season, we are supported to continue to release what no longer serves us. During our Yoni Steam ceremony we will intentionally work with herbs, guided somatic movement, yoni-womb breathing, and meditation to allow our bodies and spirits to let go of that which may be holding us back. This will be a deeply nourishing time for all of us.
In addition to the yoni steaming, you will experience an amazing sound healing journey to restore your nervous system, re-energize the waters in your body and reactivate your vital energy flow.
We will also allow for integration where each woman will have the chance to be heard and seen in circle.
YOU WILL RECEIVE :
Herbology for pleasure and to balance yoni-womb ecology in all the different cycles of your life
* Intuitive Movement exploration and Goddess dance
* Yoni steaming ceremony
* Sound healing journey
* Listening circle
About The Medicine:
Medicinal steam from the healing herbs warms the inner and outer organs, which helps increase circulation to both the vagina and womb. This increased blood can result in a number of things:
It can help rejuvenate the reproductive system by increasing blood flow
It can bring vitality to the internal and external vaginal tissue (think about how great the skin on your face looks after a facial massage — that's the increased blood flow, and the same thing happens with our vulvas)
It can make for greater sensations during sex due to the increase in blood flow
It can carry the medicinal herbs even farther into the body, deep into the pelvic tissue, cervix, womb, and vagina
For new mamas, the increased circulation can help speed up tissue repair necessary after any damage done during labor
* Unfortunately, vaginal steaming is contraindicated if you are on your period (experiencing fresh red blood) or if you are pregnant.*
Please Bring:
* Warm socks
* A shawl or sweater
* Water to drink
* Journal (optional - there will be time to write or simply relax)
* Long loose skirt or sarong (optional - there will be sarongs provided if you don't have)