Awakening the Goddess in Austin, TX

Friday, March 9, 2018 at 7:00 PM

-

Sunday, March 11, 2018 at 3:30 PM (CST)
Event Details
Awakening the Goddess, Freeing the Female Shakti,
Initiations to Heal and Empower Women.

In ancient Tantric traditions, women revealed mysteries of female Shakti.  Shakti is the creative, spiritual, and sexual life force energy that inspires women to come ALIVE & live every aspect of their life in total alignment to their ecstatic nature.  Join other women of wisdom and receive the education you always needed from your sisters, mother, and grandmothers.

During the weekend we will gently guide, educate, and initiate you into the Divine Sacred Space of your Vulva. You will be in a safe, private, and supportive environment for this awakening and healing, as we birth forth the Priestess within you and assist in the healing of your inner child.  Discover for yourself how non-sexual, hands-on work with women will assist you in finding your full, happy, healed, and empowered Self.

"A circle of women may be the most powerful force known to humanity. If you have one, embrace it. If you need one, seek it. If you find one, Dive in. Hold on. Love it up. Get naked. Let them see you. Let them hold you. Let your reluctant tears fall. Let yourself rise fierce and love great. You will be changed. The very fabric of your Being will be altered by this.If you allow it. Please, Allow it." ~ Author Unknown

What Happens…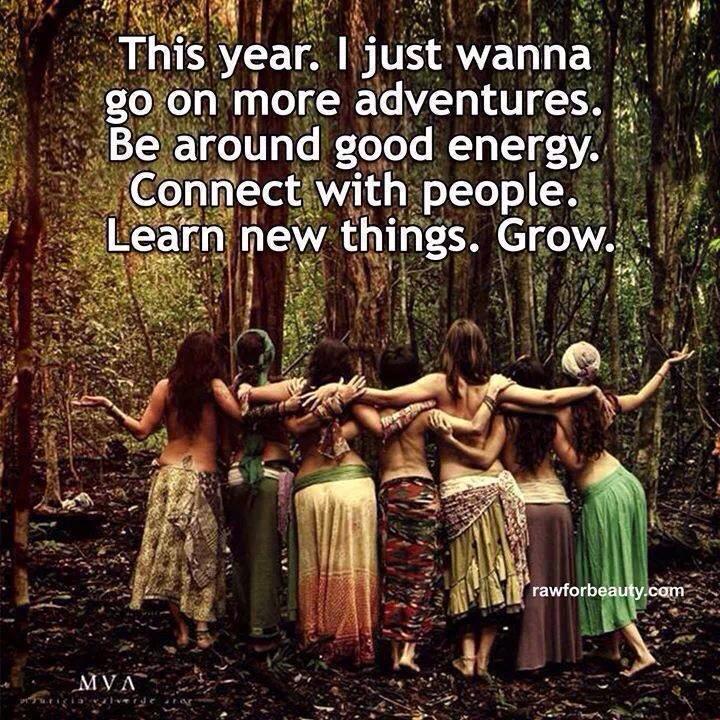 ♥ An activation of the seven conscious energy centers (known as chakras) through yoga, touch, meditation, and breathing exercises.
♥ A powerful group ritual where each woman will have an opportunity to participate in receiving & giving touch, support, & energy transmission.
♥ A Puja Ceremony to flush out of the body any residue from the past that holds you back from more love!
♥ Group transmissions of Shakti to connect, ignite, and bond you to the sisterhood.
♥ A round table discussion on woman's sexual, emotional, physical, and orgasmic health.
♥ A deep soul journey to discover the secrets that will bring you back to love when you find yourself separate, depressed, or out of love with life and others.
♥ Break bread with your new sisters as we share nourishing meals together.
♥ Dancing to set your heart & soul free.
♥ Midwifing and Birthing the Divine Feminine in all of us.
After the course closes on Sunday morning we are offering a FREE "2nd INITIATION" for those who are ready to leap into giving & receiving internal Sacred Spot Massage.  * PARTICIPATION OPTIONAL.
---
Questions?  Contact Dana Larsen - Event Coordinator
Call: 888-682-6872 ext 118 Email: goddess@sourcetantra.com

Dana Larsen is a Certified Tantra Educator through Source School of Tantra Yoga.  She is the founder of Healing with Love Today.  Her intuition, sensitivity, and years of experience in the personal growth industry lends itself beautifully to supporting groups of women as they awaken & heal.

---
Frequently Asked Questions: 
---
Are there ID requirements or an age limit to enter the event? You must 21 years of age to attend.

What are my airport/parking options for the event?  There is plenty of parking at the event.  For those of you flying we recommend the Austin or San Antonio airports.  Let Dana know what your arrival time is and if possible, she will put you in contact with other women arriving around the same time. The seminar facilatiors do not provide transporation.
Where can I contact the organizer with any questions?
Logistics > Dana  888-682-6872 ext 118 Email: goddess@sourcetantra.com
Class Content  > Judith  303-818-3445  Email: judith@awakenedloving.com
When is the remainder of my $300 tuition due? When you arrive at & check-in for the seminar.  Cash is appreicated but credit cards are accepted.

Do I have to bring my printed ticket to the event?  No.  We will have your name on a list and will check you off when you arrive.

What should I pack for the event?
Yoga mat, sarong, and beach towel for Sunday *optional ritual.

Your favorite personal refillable water bottle and/or insulated hot beverage mug, both with tight-fitting lids. This helps us tread more lightly on Mother Earth.

Dress for comfort. Yoga type clothes seem to be the best with layers for cool and warm weather.

Bathing suit for hottub **do note that clothing is optional for the hottub, we are the only group on premisis.


1 personal sacred item to place on the alter

Journal and pen

Begin to get clear about what you want to birth forth into the world over the next year. To get you started, think of something you want to release from your life that no longer serves you and think of something you want to bring into your life that would.

Please refrain from smoking or wearing perfume during the seminar due to the prevalence of allergies/sensitivities.

Bed pillow for comfort and to be used as props for some of the exercises.
What's the cancellation policy?  See the side bar.
Is there nudity in the class?  Clothing is optional for the hot tub.  Wear a bathing suit or not to suit your comfort.  The hot tub is not part of the curriculum, it's simply an added benefit of the location.  We will be the only group at the retreat center.  The practices during the seminar do not include nudity except for the optional free class on Sunday afternoon which includes yoni & sacred spot massage.

Save
Save
When & Where

Lotus Ranch
525 Fischer Trail
Wimberley, TX


Friday, March 9, 2018 at 7:00 PM

-

Sunday, March 11, 2018 at 3:30 PM (CST)
Add to my calendar
Organizer
Leah Alchin - Teacher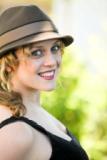 Leah, the Founder of Tantra Love Guide is an Elite Certified Tantra Educator™ & is the Primary Female Facilitator for Source School of Tantra Yoga®.  She has been teaching seminars with Charles Muir since 2004.  Leah has assisted couples and individuals all over the world through More Love Seminars®, Source School of Tantra Yoga® Seminars, Instructor Training Courses, and her private practice, Dakini Love®, to assist people in finding sexual healing, love, and wholeness.
Judith Shivani Davis - Teacher
Judith Shivani Davis is an Elite Certified Tantra Educator™, assists in the 4 teacher trainings for Source School of Tantra Yoga & maintains a private practice on Maui, with visits to Colorado, Seattle, Honolulu, and California as requested, using Massage, Rolfing, Intimacy Skill Building and Sacred Sexual Healing. Among her specialties are trauma and pelvic tension. Judith is Founder of The Center for Awakened Loving, which provides personal Tantric coaching and seminars for couples, singles, and groups, helping them to find and embrace their sexual sense of Self. 
Tuition:
$745 includes class materials, meals, & accommodations.
$445 deposit + $25 proccessing fee due now.  The remaider will be collected at check in.

Class Schedule:

Friday: 7- 9 pm

Sat: 10 - 7 pm includes Initiation 1

Sun: 8am - 10am Breakfast & Closing Ritual

Sun. 10-3pm - Initiation 2 *free optional class
Cancellation:

> If you cancel before 30 days of the event we will refund the monies paid except for $200 which is non-refundable.

> If you cancel within those 30 days or are a no show you will loose your $445 deposit.