Awakening the Dreamer Community Super Symposium
Description
Join Us For the 1st Ever

AWAKENING THE DREAMER, CHANGING THE DREAM COMMUNITY SUPER SYMPOSIUM
Saturday, Feb 3, 2018 9:30 AM to 5 PM EST
Registration begins at 9:00 AM
Hosted by: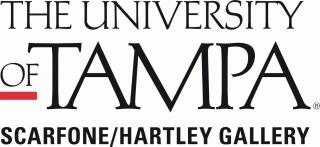 (located inside the R.K. Bailey Arts Studios) 310 North Blvd, Tampa, FL 33606
This extraordinary gathering of Tampa Bay Allies, "game changers," and concerned citizens includes the three-hour transformative Awakening the Dreamer, Changing the Dream Symposium which has inspired and empowered people all over the world to bring forth an environmentally sustainable, spiritually fulfilling and socially just human presence on the planet. If you are not familiar with The Pachamama Alliance, you are encouraged to visit www.pachamama.org for further information.
Together we will examine the challenges we are facing and the opportunities we have as a Tampa Bay family to create a better future - COLLABORATIVELY.
We will delve deeply into the unique circumstances of our area and the solutions activists and trailblazers are busy implementing. We will explore ways to join forces to make our bay area a truly heartwarming and interconnected community to call home.
The time is now to:
AWAKEN to possibilities right here in our region now!
ENGAGE with other creative, kindred spirits now!
COLLABORATE to exponentially multiply all of our efforts now!
DON'T MISS THIS DAY! MAKE A DIFFERENCE! UNCOVER THE COLLABORATIVE POSSIBILITIES FOR OUR FUTURE
"Together we are Genius" ~ Lynne Twist, Co-founder Pachamama Alliance
Your love donation will be accepted with gratitude at the entrance
Get your tickets NOW as space is limited.
Bring 'Brown Bag" Lunch & beverages. Please mark it with your name to be held @ designated eating areas waiting for you at the lunch break. (Refrigeration will not be available.) The intention for the lunch break is to offer opportunities for dialogue during lunch to begin building relationships, and to view the magnificent art exhibit 'When the Water Rises: Recent Painting By Julie Heffernan' which will play a role in an afternoon session.
If you are part of an organization, we want to offer you the opportunity to bring fliers to distribute for your upcoming initiatives and events. We will have a few tables inside the entrance to the gallery to be shared by all. We request that you bring no more than two sets of fliers (max. size 8½"x11" ea.). That way everyone will have some space to promote their organizations events to those interested. We do ask that you refrain from bringing petitions into the R.K. Bailey Arts Studios Building.
A DELIGHTFUL BONUS:
When you arrive you will to find yourself immersed in the alternative habitats portrayed in When the Water Rises: Recent Paintings by Julie Heffernan, an exhibition created in response to environmental disaster and planetary excess, the artistically-perfect setting for our gathering with climate, social justice, education, and democracy the major themes..
Co-Sponsors and Tampa Bay Community of Allies to date include: Scarfone/Hartley Gallery @ the University of Tampa, Pachamama Alliance Tampa Bay, Suncoast Community Institute of Noetic Sciences, The Connection Partners, The Bridge, Network of Spiritual Progressives, Journey to Joy, Inc., Faith UCC Dunedin, OPEN @ University of South Florida St. Petersburg, OneProtest, University of Tampa Sustainability, Transition Sarasota, Tampa Bay Divestment Coalition, Sunshine State Interfaith Power and Light, Florida Indigenous Rights & Environmental Equality, Pasco Activists, Sacred Lands, Grow Permaculture, PFLAG of Polk County, Florida Voices for Animals, Unity of Tampa, JoAnneSpies@movingsound.org, Everyday Hero Project, Reiki Shrine.
FAQs
What are my transportation/parking options for getting to and from the event?
The Rick Thomas Parking Garage is between the W North A St and Fredric H. Spalding Dr. Please park at the higher levels of the garage. (There are elevators.) The garage is diagonal from the The Scarfone/Hartley Gallery which is located inside the R.K. Bailey Arts Studios Building on the University of Tampa campus @ 310 North Boulevard, on the University of Tampa campus. If you turn from W. Kennedy Boulevard onto North Boulevard, go to the first light @ Frederic H. Spaulding Dr. and turn right. The entrance to the garage will be almost immediately on your right. (Garage is on the SE corner of that intersection.) .
How can I contact the organizer with any questions?
Contact Cher Tanner 727.432.9494 or email: PachamamaAlliance@tampabay.rr.com