Awakened Living Retreat: Surrendering to Gratitude

Friday, November 18, 2016 at 5:00 PM

-

Sunday, November 20, 2016 at 2:00 PM (PST)
Event Details
 Awakened Living Retreat: Surrendering to Gratitude
THE FINAL DAY TO SIGNUP FOR OUR RETREAT IS MONDAY, OCTOBER 31ST!

• Connect with a loving mystical community. 

• Surrender to a deeper experience of gratitude. 

• Awaken to a life filled with more love and connection.


Facilitated by Joan Steadman, Carsten Spencer and TJ Woodward
From Friday, November 18th at 5:00 PM until Sunday, November 20th at 2:00 PM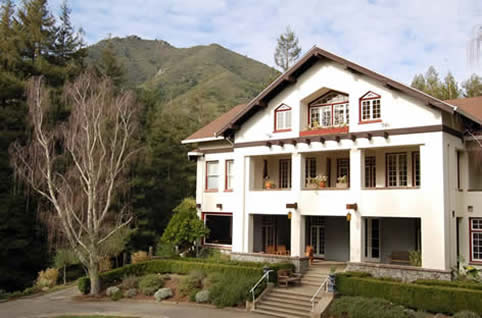 Ralston White Retreat Center

2 El Capitan Ave, Mill Valley, CA

We will enjoy EXCLUSIVE use of the 14,000 square foot mansion and 43 acres of private redwood forest. There are several hiking trails on the property leading to a pond and to expansive views of San Francisco and the Bay, Mt Tamalpais and surrounding ridges. Connecting trails lead to the top of the mountain. Other recreational activities include croquet on the lawn, ping-pong and horseshoes. 

Our wonderful retreat location is just above the town of Mill Valley – a 20 minute drive from the Golden Gate Bridge and San Francisco. 



OUR FACILITATORS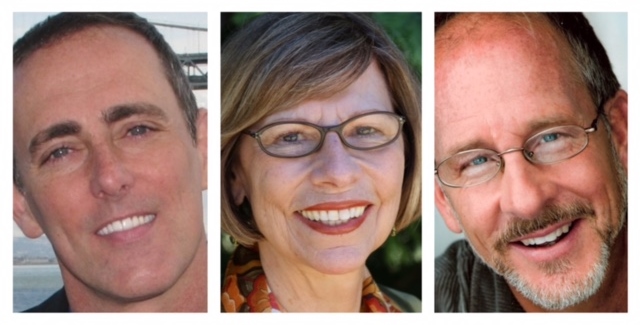 TJ Woodward - Rev. Dr. Joan Steadman - Carsten Spencer


TJ Woodward 

TJ Woodward helps people profoundly change the way they exist, by equipping them with the internal resources to lead their lives intuitively, strategically, and intentionally. TJ is the minister and spiritual director of Awakened Living, and is an awakening coach and addiction counselor. TJ With over 25 years experience in the fields of new-thought ministry, human potential and addiction recovery, he brings a unique mix of skills and insights to his coaching practice, talks and workshops. 

TJ is the author of the book, Conscious BEING: Awakening to Your True Nature. 

Both inspiring and enlightening, Conscious BEING is a compelling resource for those seeking self-realization. It serves as a guide for awakened living, which is a state of higher clarity and presence, and is a more natural condition than many are aware exists within each of us.

Conscious BEING shows us how the circumstances of our lives and what we call "reality" are created by our level of consciousness. It offers methods for unlearning and releasing self-limiting beliefs and the illusion of ego, so we can come into alignment with an existence overflowing with compassion, love and purpose. This "great remembering" as TJ Woodward calls it is available to us at every moment, for it is our true nature and our divine birthright.

www.tjwoodward.com

Rev. Dr. Joan Steadman 

"I am here to be the field of Love in which individuals realize their magnificence, thus awakening to their infinite potential and transforming their lives."
Rev. Dr. Joan Steadman is a spiritual counselor, speaker, and facilitator of workshops and retreats. She was the Spiritual Leader at the Oakland Center for Spiritual Living for fifteen years.  A founding member of the Agape International Spiritual Center with Dr. Michael Bernard Beckwith, she served as an assistant minister and a spiritual practitioner.  At an early age, her spiritual roots were fostered as a nun in the Immaculate Heart Community for nine years.
Rev. Joan is widely known as an authentic and skilled facilitator and a dynamic speaker.  She has spoken and facilitated workshops and retreats nationwide and at New Thought conventions and conferences. She has written curricula for Centers for Spiritual Living and has authored articles and meditations in the Science of Mind Magazine, New Thought Magazine, and Inner Visions.
She has been inducted into the Martin Luther King, Jr. Board of Preachers and received the Gandhi King Ikeda Award for fostering the spirit of peace and unity in community.  She has received honorary doctorates of divinity from both Centers for Spiritual Living and the Agape International Spiritual Center.  In February of 2014, Mayor Jean Quan presented her with the Mayor's Proclamation from the City of Oakland, and Representative Barbara Lee honored her with a special congressional recognition.
Joan is the mother of two daughters and the grandmother of three granddaughters, all of whom have been her greatest teachers of what it is to love unconditionally and live in joy.
www.RevJoan.com 


Carsten Spencer 

Carsten is a leader, a visionary healer and teacher creating a new vision of what it is to live in our bodies with health, peace and power. His techniques move people from fear and disempowerment to knowing that they have the power and gifts to heal themselves.

Spiritual Leader of Unity of Ukiah, inspirational speaker, spiritual teacher and mentor, and Creator of Carsten Energy Alignment™and The Miracle in 3 Breaths™.

Through his own healing journey of self-doubt and self-discovery, a process of learning to be fully present in his own body, he has embraced a path as an artist, spiritual teacher and visionary. His goal is to live from the heart, holding a space of self-love and acceptance where we can experience the connectedness, Unity and Oneness with Spirit, humanity and all of life. Carsten uses his gifts to create a healing atmosphere that allows you to awaken to your authentic self and claim your natural state of vibrant health, prosperity and self-expression.

www.carstenspencer.com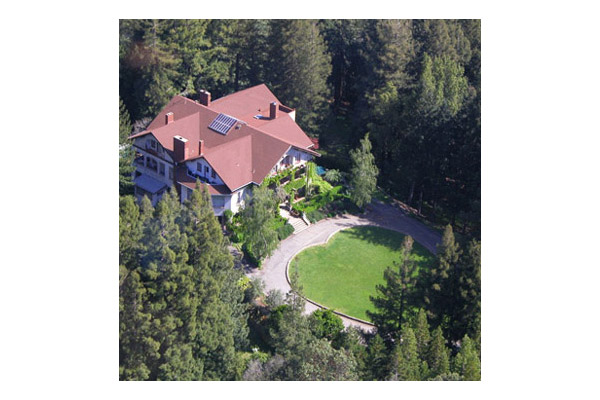 SCHEDULE OF EVENTS
FRIDAY
5:00 PM - 7:00 PM: Check-in and Community Greeting Time
7:00 PM - 8:00 PM: Dinner
8:30 PM - 10:00 PM: Opening Ceremony
SATURDAY
7:30 AM - 8:00 AM: Morning Meditation Practice with Carsten
8:00 AM - 9:00 AM: Breakfast
9:00 AM - 10:00 AM: Morning Check-in Group with TJ
10:30 AM - 12:00 PM: Workshop 1 facilitated by Joan Steadman
12:00 PM - 1:00 PM: Lunch
1:30 PM - 3:00 PM: Workshop 2 facilitated by TJ Woodward
3:30 PM - 4:30 PM: Silent Nature Walk
5:00 PM - 6:30 PM: Workshop 3 facilitated by Carsten Spencer 
7:00 PM - 8:00 PM: Dinner
8:30 PM - 10:00 PM: Oneness Blessings 

SUNDAY
7:30 AM - 8:00 AM: Morning Meditation Practice with Carsten
8:00 AM - 9:00 AM: Breakfast
9:00 AM - 10:00 AM: Morning Check-in Group with Joan
10:30 AM - 12:00 PM: Sunday Celebration Service
12:00 PM - 1:00 PM: Lunch
1:00 PM - 2:00 PM Closing Ceremnoy
PRICING INFORMATION 

The weekend will include access to a wide array of experiential workshops, silent nature walks, morning meditation and yoga classes, Sunday Morning Celebration Service, sleeping accommodations, (shared and private rooms available) 6 meals. (Dinner Friday through Lunch on Sunday) 

...and an opportunity to make deep and powerful connections with other openhearted spiritual explorers like yourself!

SPECIAL BONUS: Each retreat participant will receive one 50 minute session with the facilitator of their choice. (To be redeemed at a later date) This is a $150 value.



Single shared multi (Twin bed in room with up to 5 people) $399

Single shared pair (Twin bed in room with 1 other person) $449 

Private room (Queen bed in private room) $499 single/$799 couple

Deluxe private room (Queen bed in lagre private room with fireplace and private balcony) $799 single/$999 couple 

ALL ROOMS ARE SHARED BATH

SPECIAL DAY PASS available for all workshops and activities on Saturday only for $149 (Does not include meals) 

INDIVIDUAL WORKSHOPS can be attended for $60 per workshop



RESERVE YOUR SPOT TODAY!


We are so grateful to be hosting this amazing retreat and we look forward to deepening our authentic connection with you in November!

Much Love, 

Joan, Carsten and TJ
When & Where

Ralston L White Retreat
2 El Capitan Avenue
Mill Valley, CA 94941


Friday, November 18, 2016 at 5:00 PM

-

Sunday, November 20, 2016 at 2:00 PM (PST)
Add to my calendar
Organizer
Awakened Living
To encourage and inspire the awakening of human consciousness.
Awakened Living is a 21st century movement for people who consider themselves spiritual, but not religious, and have a deep hunger for personal and global transformation.

We are a diverse group of like-minded people dedicated to joyous celebration, spiritual practice, and connected community.
www.awakenedlivingsf.org
Awakened Living Retreat: Surrendering to Gratitude