Awakened Living Retreat: Shift Happens: Deepening the Awareness of your Divine Nature

Friday, March 24, 2017 at 5:00 PM

-

Sunday, March 26, 2017 at 2:00 PM (PDT)
Event Details
Awakened Living Retreat: SHIFT HAPPENS: Deepening the Awareness of your Divine Nature
• Connect with a loving mystical community. 

• Deepen the awareness of your divine nature.

• Awaken to a life filled with more love and connection.


Facilitated by Joan Steadman and TJ Woodward
From Friday, March 24th at 5:00 PM until Sunday, March 26th at 2:00 PM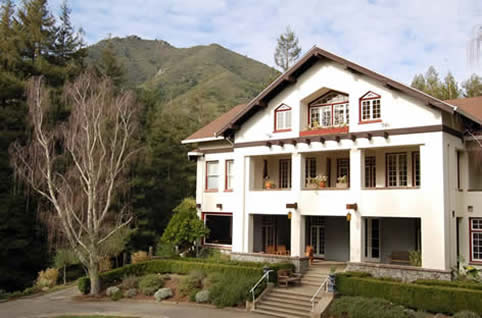 Ralston White Retreat Center

2 El Capitan Ave, Mill Valley, CA

We will enjoy EXCLUSIVE use of the 14,000 square foot mansion and 43 acres of private redwood forest. There are several hiking trails on the property leading to a pond and to expansive views of San Francisco and the Bay, Mt Tamalpais and surrounding ridges. Connecting trails lead to the top of the mountain. Other recreational activities include croquet on the lawn, ping-pong and horseshoes. 

Our wonderful retreat location is just above the town of Mill Valley – a 20 minute drive from the Golden Gate Bridge and San Francisco. 


OUR FACILITATORS


TJ Woodward - Rev. Dr. Joan Steadman


TJ Woodward
TJ Woodward helps people profoundly change the way they exist, by equipping them with the internal resources they need to lead their lives intuitively, strategically, and intentionally.
He is an inspirational keynote speaker and is the founder of Awakened Living, where he served as minister and spiritual director from April 2012 until November 2016. He currently sits on the leadership team of Awakened Living and feels very blessed to be a part of ushering in a new era for this dynamic community.
Additionally, TJ is in private practice as an awakening coach and addiction counselor, and serves as the spiritual care counselor and group facilitator for three top-tier addiction treatment programs in San Francisco and Marin County.
With over 25 years' experience in the fields of new-thought ministry, human potential and addiction recovery, TJ brings a unique mix of skills and insights to his coaching practice, talks and workshops.
TJ is also the author of the book, Conscious BEING: Awakening to Your True Nature, and he is currently authoring his second book which is expected to have worldwide release in 2017.
Rev. Dr. Joan Steadman 

"I am here to be the field of Love in which individuals realize their magnificence, thus awakening to their infinite potential and transforming their lives."
 Rev. Dr. Joan Steadman is a spiritual counselor, speaker, and facilitator of workshops and retreats. She was the Spiritual Leader at the Oakland Center for Spiritual Living for fifteen years.  A founding member of the Agape International Spiritual Center with Dr. Michael Bernard Beckwith, she served as an assistant minister and a spiritual practitioner.  At an early age, her spiritual roots were fostered as a nun in the Immaculate Heart Community for nine years.
Rev. Joan is widely known as an authentic and skilled facilitator and a dynamic speaker.  She has spoken and facilitated workshops and retreats nationwide and at New Thought conventions and conferences. She has written curricula for Centers for Spiritual Living and has authored articles and meditations in the Science of Mind Magazine, New Thought Magazine, and Inner Visions. 
She has been inducted into the Martin Luther King, Jr. Board of Preachers and received the Gandhi King Ikeda Award for fostering the spirit of peace and unity in community.  She has received honorary doctorates of divinity from both Centers for Spiritual Living and the Agape International Spiritual Center.  In February of 2014, Mayor Jean Quan presented her with the Mayor's Proclamation from the City of Oakland, and Representative Barbara Lee honored her with a special congressional recognition.
Joan is the mother of two daughters and the grandmother of three granddaughters, all of whom have been her greatest teachers of what it is to love unconditionally and live in joy.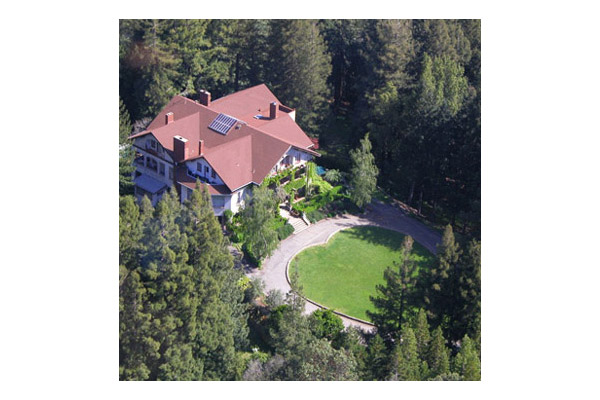 SCHEDULE OF EVENTS
FRIDAY
5:00 PM - 6:00 PM: Check-in and Community Greeting Time
6:00 PM - 7:00 PM: Dinner
7:30 PM - 9:00 PM: Opening Ceremony
9:00 PM - 10:00 PM: Fireside Chat
SATURDAY
7:30 AM - 8:00 AM: Morning Meditation Practice
8:00 AM - 9:00 AM: Breakfast
9:00 AM - 10:00 AM: Morning Check-in Group with TJ
10:30 AM - 12:00 PM: Workshop 1 facilitated by Joan Steadman
12:00 PM - 1:00 PM: Lunch
1:30 PM - 3:00 PM: Workshop 2 facilitated by TJ Woodward
3:30 PM - 4:30 PM: Silent Nature Walk
5:00 PM - 6:00 PM: Integration Process Group
6:00 PM - 7:00 PM: Dinner
7:30 PM - 10:00 PM: Sacred Chant with the amazing Amitabhan

SUNDAY
7:30 AM - 8:00 AM: Morning Meditation Practice
8:00 AM - 9:00 AM: Breakfast
9:00 AM - 10:00 AM: Morning Check-in Group with Joan
10:30 AM - 12:00 PM: Sunday Celebration Service
12:00 PM - 1:00 PM: Lunch
1:00 PM - 2:00 PM Closing Ceremnoy
PRICING INFORMATION 

The weekend will include access to a wide array of experiential workshops, silent nature walks, morning meditations, Sunday Morning Celebration Service, sleeping accommodations, (shared and private rooms available) 6 meals. (Dinner Friday through Lunch on Sunday) 

...and an opportunity to make deep and powerful connections with other openhearted spiritual explorers like yourself!

SPECIAL BONUS: Each retreat participant will receive one 50 minute session with the facilitator of their choice. (To be redeemed at a later date) This is a $150 value.


Single shared multi (Twin bed in room with up to 5 people) $399

Single shared pair (Twin bed in room with 1 other person) $449 

Private room (Queen bed in private room) $499 single/$799 couple

Deluxe private room (Queen bed in lagre private room with fireplace and private balcony) $799 single/$999 couple 

ALL ROOMS ARE SHARED BATH

SPECIAL DAY PASS available for all workshops and activities on Saturday only for $149 (Does not include meals) 

INDIVIDUAL WORKSHOPS can be attended for $60 per workshop



RESERVE YOUR SPOT TODAY!


We are so grateful to be hosting this amazing retreat and we look forward to deepening our authentic connection with you in March!

Much Love, 

Joan and TJ
Have questions about Awakened Living Retreat: Shift Happens: Deepening the Awareness of your Divine Nature?
Contact Awakened Living
When & Where

Ralston L White Retreat
2 El Capitan Avenue
Mill Valley, CA 94941


Friday, March 24, 2017 at 5:00 PM

-

Sunday, March 26, 2017 at 2:00 PM (PDT)
Add to my calendar
Organizer
Awakened Living
To encourage and inspire the awakening of human consciousness.
Awakened Living is a 21st century movement for people who consider themselves spiritual, but not religious, and have a deep hunger for personal and global transformation.

We are a diverse group of like-minded people dedicated to joyous celebration, spiritual practice, and connected community.
www.awakenedlivingsf.org
Awakened Living Retreat: Shift Happens: Deepening the Awareness of your Divine Nature