Description
On May 18th and 19th, 2019, we will be holding our first annual 2-day AWAKENED FUTURES SUMMIT at the intersection of psychedelics, technology and meditation. Together we will explore how the renaissance of psychedelic science and the mainstreaming of contemplative practices might combine with the latest transformative technologies to create the next paradigm of healing and awakening.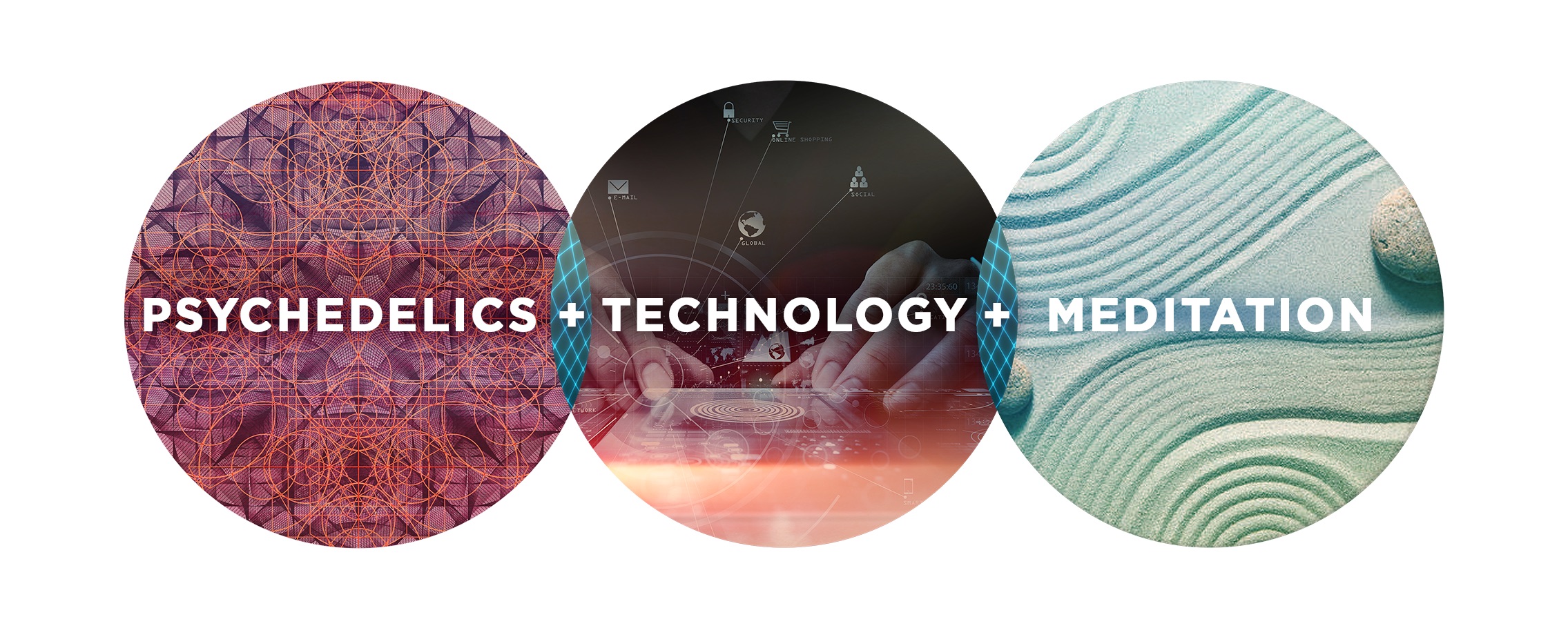 For millennia, humans have used ancient technologies like meditation and psychedelic medicine to expand their consciousness, support healing and facilitate deep personal and collective transformation. As we continue to expand our technological capacities in the modern age, new tools for transformation are being birthed.
We're bringing together visionaries, teachers, researchers and entrepreneurs at the leading-edge to explore the integration points between these domains. We will be investigating questions such as:
What are the potential implications of scalable and universally accessible technologies that are as potent as peak psychedelic experiences or thousands of hours of meditation?

How can psychedelics, tech and meditation be combined to create totally new transformative tools leveraging the best of each?

What can we learn from the current landscape of psychedelic research and therapy to better design and administer transformative technologies?

Could modern tech ever replace organic molecules and traditional practices as a means of shifting consciousness?

What are the ethical considerations and risks of these developments?

How do we preserve the wisdom of the ancient traditions as we move forward into an uncertain and technologically-enhanced future?

This will not be your typical conference, but a participatory and interactive learning and sharing experience. Building off the success of our Crypto-Consciousness Conference last year and four years of unique event production, our intention is to facilitate deep, meaningful connection and conversation between speakers and attendees. In addition to speaker presentations, the event will feature a variety of panels, un-panels, breakout sessions, small discussion groups, and plenty of opportunities to engage directly with speakers. Each morning will begin with a guided ceremony combining meditation with mind altering tech, and a mood altering substance (aka cacao). Saturday night bring your dancing shoes - we'll be going late with live music, DJ, and good times.

WHO WE ARE

Consciousness Hacking is a global community exploring how technology can be a catalyst for psychological, emotional and spiritual flourishing. With over 40 chapters around the world, we create a diverse offering of events and media content with the most important voices in the space. We believe that by uniting the power of modern technology with the wisdom of ancient contemplative traditions, we can support genuine human connection, transformation and awakening. Learn more at www.cohack.life.

Adam Gazzaley, M.D. Ph.D
Professor of Neurology, Physiology and Psychiatry, UCSF; Founder & Executive Director, Neuroscape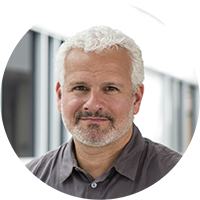 Dr. Adam Gazzaley is a professor in neurology, physiology and psychiatry at the UCSF. He is the founder and executive director of Neuroscape, a translational neuroscience center engaged in technology creation and scientific research. He is also the co-founder and chief science advisor of Akili Interactive Labs, a company developing therapeutic video games, and co-founder and chief scientist of JAZZ Venture Partners, a venture capital firm investing in experiential technology to improve human performance. Dr. Gazzaley has filed multiple patents for his inventions, authored over 130 scientific articles, and delivered over 600 invited presentations around the world.
Allan Badiner
Editor, Zig Zag Zen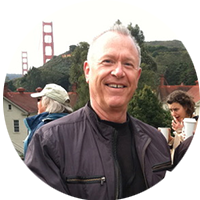 Allan Badiner is the editor of Zig Zag Zen: Buddhism and Psychedelics (Synergetic Press). He also edited the books, "Dharma Gaia: A Harvest in Buddhism and Ecology" and "Mindfulness in the Marketplace" (Parallax Press) and he is a contributing editor at Tricycle magazine. Allan holds a masters degree from the College of Buddhist Studies in LA and serves on the boards of Rainforest Action Network, and Project CBD. He believes the potential of psychedelics as an awakening to higher consciousness needs to be seen in an ecological context.
Ariel Garten
Founder and Chief Evangelism Officer, Interaxon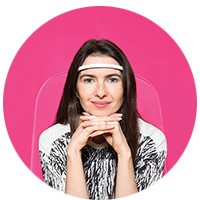 Ariel Garten is a neuroscientist, innovator, and entrepreneur whose driving purpose is to empower and help others overcome mental obstacles in order to live healthy, happy lives and reach their maximum potential. Garten is the Founder of Interaxon, the makers of the award-winning wearable meditation technology called MUSE: The Brain Sensing Headband. Garten is trained as a neuroscientist and psychotherapist, and also started her own international clothing line while working in labs researching Parkinson's disease and hippocampal neurogenesis. It was her unique ability to blend of science with art that was integral to the design of Muse and to Interaxon's unique approach to brain sensing technology. Her team's technology has been featured in over 1000 media pieces, as well as was the feature showcase at not only the 2018 G7 Summit, but also at the Vancouver 2010 Olympics where they set up an installation that allowed over 7,000 people control the lights on the CN tower, Canadian parliament buildings, and Niagara Falls with their brains from across the country.
Bashar Badran, Ph.D
Neuroscientist; Founder, Bodhi NeuroTech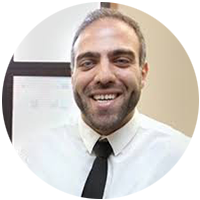 Dr. Bashar Badran earned his Ph.D in neuroscience from the Medical University of South Carolina, and is faculty in the Brain Stimulation Division of the MUSC Department of Psychiatry in Charleston, SC. Dr. Badran is an expert in invasive and non-invasive neuromodulation techniques, specifically transcranial magnetic stimulation in the treatment of neuropsychiatric disorders and vagus nerve stimulation to augment human performance. He is the inventor of E-Meditation, a neurostimulation-enhanced meditative practice. He is also the co-founder of Bodhi NeuroTech, an early stage technology company developing neurostimulation and wearables for meditation, human performance and psychiatric disorders.
Beatriz Caiuby Labate, Ph.D
Anthropologist; Executive Director, Chacruna.net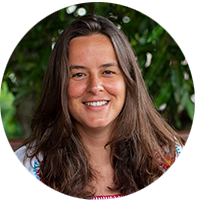 Beatriz Caiuby Labate has a Ph.D. in social anthropology from the State University of Campinas (UNICAMP), Brazil. Her main areas of interest are the study of plant medicines, drug policy, shamanism, ritual, and religion. She is Executive Director of the Chacruna Institute for Psychedelic Plant Medicines (http://chacruna.net), an organization that provides public education about psychedelic plant medicines and promotes a bridge between the ceremonial use of sacred plants and psychedelic science. She is Adjunct Faculty at the East-West Psychology Program at the California Institute of Integral Studies (CIIS) in San Francisco, and Visiting Professor at the Center for Research and Post Graduate Studies in Social Anthropology (CIESAS) in Guadalajara. She is also Public Education and Culture Specialist at the Multidisciplinary Association for Psychedelic Studies (MAPS). She is co-founder of the Interdisciplinary Group for Psychoactive Studies (NEIP) in Brazil, and editor of NEIP's website (http://www.neip.info), as well as editor of the Mexican blog Drugs, Politics, and Culture(http://drogaspoliticacultura.net). She is author, co-author, and co-editor of twenty books, one special-edition journal, and several peer-reviewed articles (http://bialabate.net).
Ben Tauber
Engineer; Entreprenuer; Coach; Former Executive Director, Esalen Institute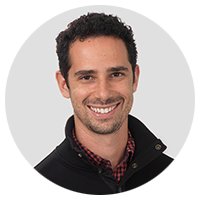 Ben Tauber has a background in computer science and engineering and has held management positions at Google and Adobe. He is a founding partner of Velocity, an executive coaching company and recently held the position of Executive Director of Esalen Institute. He currently serves on Esalen's board of trustees and consults and regularly speaks on the topic of human potential in the modern world.
Cassandra Vieten, Ph.D
Clinical Psychologist; President, Institute of Noetic Sciences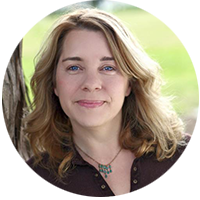 Cassandra Vieten is President and CEO of the Institute of Noetic Sciences and a scientist at California Pacific Medical Center's Mind-Body Medicine Research Group. Her research has focused on spirituality and health, transformative experiences and practices, and the development of mindfulness-based interventions for emotional well-being. She received her Ph.D. in clinical psychology at the California Institute of Integral Studies, and completed her research training in behavioral genetics at UCSF. She has authored books, published numerous articles in scientific journals, and is an internationally recognized speaker and workshop leader.
Erik Davis, Ph.D
Author, Techgnosis; Podcast Host, Expanding Mind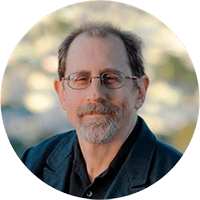 Erik Davis is an author, podcaster, award-winning journalist, and independent scholar, whose unique and diverse work focuses on the intersection of technology, religion, mysticism, psychedelics, modern culture and media. He graduated from Yale University and recently completed his PhD in religious studies at Rice University. He is the author of several books, and his essays on music, technoculture, and spirituality have appeared in many books, magazines, and journals. He also hosts the long-running podcast Expanding Mind on the Progressive Radio Network. His new book, High Weirdness: Drugs, Visions, and Esoterica in the Seventies will be published this Spring.
Eve Ekman, Ph.D, MSW
Contemplative Social Scientist; Director of Training, Greater Good Science Center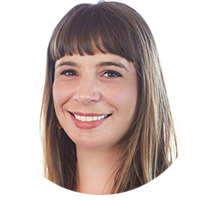 Dr. Eve Ekman is a contemplative social scientist and teacher in the field of emotional awareness and burnout prevention. She is the director of training for the Greater Good Science Center, and co-lead instructor for CEB, an evidence-based emotional awareness training created by her father Dr. Paul Ekman and Buddhist scholar Alan Wallace. Dr. Ekman was also lead qualitatave researcher on the groundbreaking Psilocybin for AIDS Survivors Study (PASS) at UCSF. Her work has appeared peer-reviewed journals as well as in chapters in The Oxford Handbook of Positive Psychology and The Oxford Handbook of Compassion Science. She does training and consultation for emotional awareness and burnout prevention for private and public sector organizations in the Bay Area and beyond.
Jamie Wheal
Executive Director, Flow Genome Project; Co-Author, Stealing Fire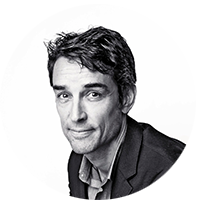 Jamie Wheal is the Executive Director of the Flow Genome Project, where he leads a team of the world's top scientists, athletes and artists dedicated to mapping the peak-performance state of Flow. He is the co-author of the bestselling book Stealing Fire: How Silicon Valley, the Navy SEALs, and Maverick Scientists Are Revolutionizing the Way We Live. A leading expert on the neuro-physiology of human performance, he combines a background in expeditionary leadership, wilderness medicine and surf rescue with over a decade advising high-growth companies on strategy, execution and leadership.

Janis Phelps, Ph.D
Professor, East-West Psychology; Director, CIIS Center for Psychedelic Therapies and Research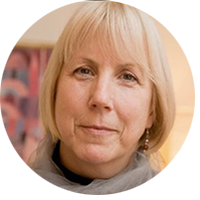 Janis Phelps is the founder and director of the California Institute of Integral Studies Center for Psychedelic Therapies and Research, the first academically accredited, professional certificate training program for legal psychedelic-assisted therapy and research. A licensed clinical psychologist and therapist, she has been a professor at CIIS for 21 years and held faculty positions in the East-West Psychology and Clinical Psychology doctoral programs. Her theoretical orientations include transpersonal and wellness therapy models; Buddhism and Eastern disciplines; and phenomenology/existential philosophies. Her research and scholarly writing has focused on psychedelic therapy, entheogens, and mind-body wellness.
Jay Sanguinetti, Ph.D
Research Assistant Professor, University of New Mexico; Assistant Director, Center for Consciousness Studies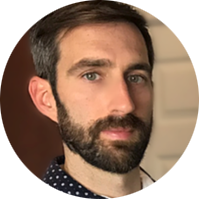 Jay Sanguinetti is the assistant director of the Center for Consciousness Studies in Tucson, Arizona, which organizes the largest international conference on the science of consciousness. He completed his Ph.D from the University of Arizona on neural processes of visual perception and unconscious processes. His current research is focused on how non-invasive brain stimulation such as trans-cranial ultrasound can enhance human cognition and well-being, and augment meditation practice.
Jeffery A. Martin, Ph.D

Co-Founder and Research Director, Transformative Tech Lab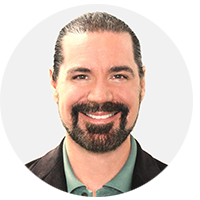 Jeffery A. Martin is a founder of the Transformative Technology space, serial entrepreneur and social scientist who researches personal transformation and the states of greatest human well-being. He spent the last 10 years conducting the largest international study on persistent non-symbolic experience (PNSE), which includes the types of consciousness commonly known as: enlightenment, nonduality, the peace that passeth understanding, unitive experience, and hundreds of others. More recently, he has used this research to make systems available to help people obtain profound psychological benefits in a rapid, secular, reliable and safe way.
Jeff Tarrant, Ph.D
Founder, NeuroMeditation Institute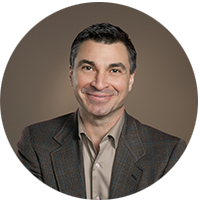 Dr. Jeff Tarrant is a licensed psychologist and board certified in neurofeedback. He is the founder and CEO of the NeuroMeditation Institute and provides certification training for NMI therapist and instructors. He is the author of the book, "Meditation Interventions to Rewire the Brain." Dr. Tarrant is the Chief Science Officer for StoryUp VR where he is involved in research and development of therapeutic virtual reality programs. Dr. Tarrant's research focuses on exploring brainwave changes that occur as a result of contemplative practices, virtual reality, and entheogenic medicines. Dr. Tarrant maintains a private practice in Eugene, OR where he combines modern and ancient technologies to form an integrated and holistic system of health and healing. Following an initial assessment, Dr. Tarrant works with the client to develop a treatment plan using one or more modalities including EEG NeuroMeditation, Audio Visual Entrainment, Photobiomodulation,Non-Ordinary State Psychotherapy (NOSP), and VibroAcoustic Therapy (VAT). Dr. Tarrant specializes in working with non-ordinary states to facilitate deep insight and psychological healing. He has been practicing meditation and Qigong for over 20 years.
Judie Wexler, Ph.D
President, California Institute of Integral Studies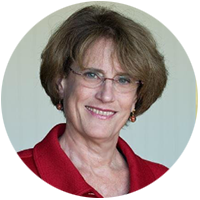 Dr. Judie Wexler is a sociologist and current president of the California Institute of Integral Studies. Her focus in higher education is on creating and enhancing academic programs that combine cognitive and personal growth and community service. A professor of sociology, Dr. Wexler has been teaching for more than 25 years and served as chair for both the Department of Sociology and the Division of Business Administration and Social Sciences at Holy Names College. At CIIS, she has supported in the spearheading of cutting-edge programs in psychedelic-assisted psychotherapy, East-West psychology and transformative technology and is deeply interested in these domains.
Liana Sananda Gillooly
Development Officer, MAPS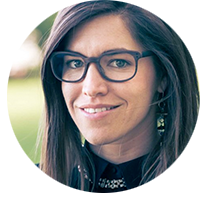 Liana Sananda Gillooly works as a Development Officer for the Multidisciplinary Association of Psychedelic Studies (MAPS). She is a lifetime activist for social justice, drug policy, ending war, and the environment, and is passionate about the intersection of psychedelics and technology. She has worked in event, festival, and film production, as well as artist representation, art curation, and art creation. She has been a featured speaker at numerous events, lobbied Congress, lectured MBA students, and given a TedX talk. She is also an experienced meditator and trained death midwife.
Maria Teresa Chavez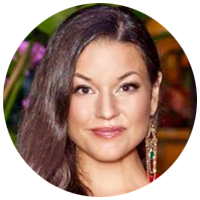 Holistic Health Educator; Founder, Sacred Earth Warriors
Maria Teresa Chavez is a holistic health educator with 15 years of expertise in the nutrition, fitness, and holistic lifestyle fields, assists people who are seeking ancient wisdom and cutting-edge transformational tools so that they can heal themselves from the inside out. Maria travels extensively through Asia, Europe, Mexico, Central and South America, studying and sharing wisdom from native cultures and traditions from all over the world. Pairing her Peruvian and Venezuelan heritage and background of shamanic plant medicine work, she brings a reverence for the land and aspects of ceremony into all of her offerings. Maria formerly ran the therapeutic department at Crossroads Ibogaine Treatment Center in Mexico and is the founder of Sacred Earth Warriors, a transformational healing event and retreat company where she and her team create sacred space to allow people to explore and deepen the connection to themselves, each other, and the planet, while giving back and raising awareness for sustainability, environmental, and social change causes.
Mendel Kaelen, Ph.D

Neuroscientist; Founder and CEO, Wavepaths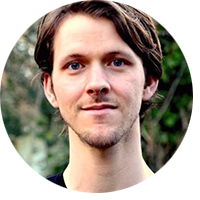 Mendel Kaelen is a neuroscientist, creative and entrepreneur and is passionate about understanding mental health and well-being. He researches life-transforming experiences and works to develop accessible psychotherapeutic tools. He is the founder and CEO of Wavepaths, a venture that unifies immersive art, intelligent technologies and psychedelic science into a new model of care. He also offers workshops and consultancy on the use of music and setting design, for therapists and researchers working with psychedelics and MDMA. He completed his post-doctoral education in neuroscience at Imperial College London, specializing in the function of music in psychedelic therapy.
Michael Taft
Meditation Teacher; Author, The Mindful Geek; Podcast Host, Deconstructing Yourself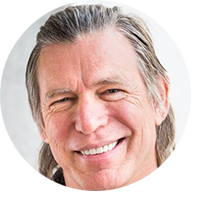 Michael Taft is a maverick meditation teacher, author, podcaster and neuroscience junkie, specializing in secular, science-based mindfulness training. He is the author of several books, including the bestselling The Mindful Geek and Nondualism: A Brief History of a Timeless Concept as well as the editor of such books as Hardwiring Happiness by Rick Hanson and The Science of Enlightenment by Shinzen Young. He has taught meditation at Google, worked on curriculum development for SIYLI, and is currently core faculty at Wisdom Labs in San Francisco. Michael is also a featured teacher on the Simple Habit app, and an official advisor to the Therapeutic Neuroscience Lab.
Michael Villanueva, Ph.D
Clinical Psychologist; Director, Alpha Theta Center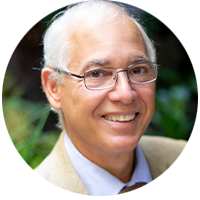 Dr. Michael Villanueva, former US Army combat clinical psychologist, heads the Alpha Theta Center, a Neurofeedback and Quantitative Electroencephalogram (qEEG) analysis company located in San Diego. Maintaining his Neurofeedback clinical practice, he has partnered with several computational neuroscience engineers, looking for technical expertise to understand both how the EEG reflects altered states and how psychedelics affect information transfer within brain. Over the past couple of years he has collected both EEG and behavioral data on the effects of microdosing, as well as collected data on those who have done neurofeedback and psychedelics. He and his team are currently exploring possible use of non-linear methods to image the EEG during the altered state given the assumption of stationarity within the use of Independent Components as well as using different analytics to detect differences in the EEG after a series of microdoses.
Mike Dannheim
Founder, Sensie App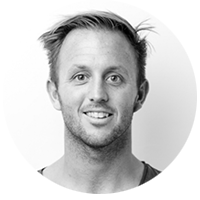 Mike is an innovator and entrepreneur focused on helping others to reconnect to their hearts, embrace their feelings and optimize their health. He is the Founder of Sensie technology, measure how you feel and identify sources of stress you might be unaware of with smartphone sensors. Mike's prior accomplishments include starting one of the first social media promotion platforms, helping to lead the international expansion of Groupon throughout Asia, running business development for a Y Combinator startup, teaching mindfulness and entrepreneurship to youthful offenders in the Miami prison system.
Mikey Siegel
Founder, Consciousness Hacking; Lecturer, Stanford University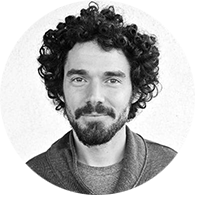 Mikey Siegel is a robotics engineer turned consciousness hacker. He envisions a present and future where science and technology support psychological, emotional and spiritual flourishing. Where our devices not only connect us to information, but also connect us to ourselves and each other, acting as a catalyst for individual and collective awakening. He is currently teaching at Stanford University, founder of Consciousness Hacking, co-founder of the Transformative Technology Conference, serves on the board of Trustees of the California Institute of Integral Studies, actively develops technology, and advises numerous startups. He received an MS in robotics from the MIT Media Lab.

Rael Cahn, M.D., Ph.D
Assistant Clinical Professor, USC Department of Psychiatry, USC Brain and Creativity Institute; Director, USC Center for Mindfulness Science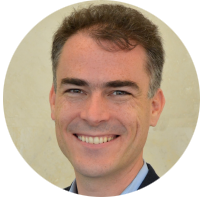 Rael Cahn is Assistant Professor with the USC Department of Psychiatry doing research at the USC Brain and Creativity Institute. He has been conducting neuroscientific research on meditation and psychedelics since 2001 and has published numerous basic neuroscience investigations of meditation and psilocybin-induced states and traits of consciousness. Dr. Cahn is currently investigating the neurophysiologic mechanisms underlying both advanced states of non-dual and narrative-free awareness in long term meditators as well as the clinical benefits of mindfulness practices relative to depression, trauma, anxiety and addictions. In addition, he is currently running a study assessing the epigenetics underlying the clinical efficacy of MDMA-Assisted Psychotherapy for PTSD in collaboration with the Multidisciplinary Association for Psychedelic Studies. He is currently working on expanding clinical and neuroscientific research on the use of psychedelic medicines in tandem with contemplative practices to assess the synergistic and potentiating benefits of these two ways of accessing psychological health and well-being.
Rak Razam
Journalist; Writer; Film Producer; Executive Director, Terra Incognita Project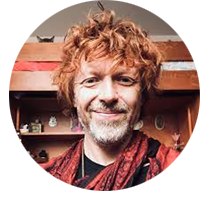 Rak Razam is the world's leading 'experiential' journalist, writing about and helping shape the emergence of a new cultural paradigm in the 21st century. A writer, film producer and culture maker, he bridges the worlds of shamanism, consciousness and popular culture. As Executive Director of the Terra Incognita Project he helps investigate the nexus between neuroscience and shamanism with scientific studies on tryptamines like 5-MeO-DMT.
Reese Jones
Associate Founder, Singularity University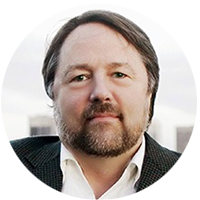 Reese Jones is a biophysicist and an associate founder of Singularity University. Reese likes building infrastructure companies for emerging technologies in mindfulness, health, biology, mobile, AI, and internet.
Robin Arnott
CEO and Co-Founder, Andromeda Entertainment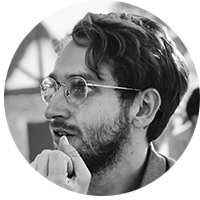 Robin Arnott is the co-founder and CEO of Andromeda Entertainment, a company providing embodied interactive experiences designed to harness the power of mindfulness and video games. He is the creator of SoundSelf, a technodelic ecstatic meditation experience designed for VR. Robin also co-leads the Consciousness Hacking Austin chapter.
Sarah Hashkes
CEO, Radix Motion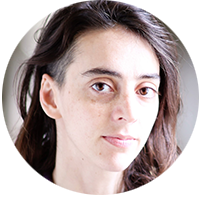 Sarah Hashkes combines knowledge from her cognitive neuroscience research (Ms.c) into psychedelics and VR as tools to change perception with her extensive background in movement and martial arts to hack the mind-body link. She is the CEO of Radix Motion, a company using Virtual Realty to enable humans to communicate deeper emotional states by creating a practical telepathy machine that builds on our ability to encode emotions with motions.
Tim Chang
Managing Director, The Mayfield Fund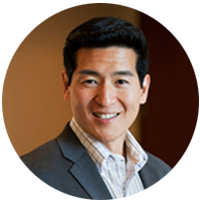 Tim Chang is Managing Director at Mayfield Fund, focusing on investments in mobile, gamification, digital media, social science-based businesses, quantified self, eCommerce, and adtech in the US and China. From the cutting edge of psychedelic technology to Burning Man, Tim brings a level of consciousness and out-of-the box thinking to Silicon Valley. He led the funding for Tripp, Inc. a mind-altering technodelic VR company. Tim is an accomplished musician as well as a body and consciousness hacking enthusiast.
Tricia Eastman
Medicine Woman, Founder, Psychedelic Journeys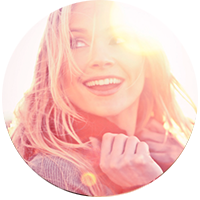 Tricia is a pioneer in the psychedelic renaissance. Eastman's holistic approach incorporates eastern philosophy, bio-hacking, soul retrieval, archetypal mapping, meditation, somatic therapy, shamanism. As a medicine woman, she curates retreats in countries where use is legal working 5-MeO-DMT, from the Sonoran Desert Toad and Iboga. She has been initiated into Bwiti traditions of Mboumba Eyano, Mimbare and received training in the Missoko tradition, as well as facilitated the psychospiritual iboga program for Crossroads Treatment Center in Mexico.
Veronika Gold, MFT
Co-Founder and Therapist, Polaris Insight Center for Ketamine-Assisted Psychotherapy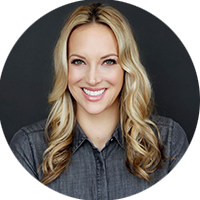 Veronika Gold is a co-founder, therapist, and consultant at Polaris Insight Center, a San Francisco based clinic providing Ketamine Assisted Psychotherapy. She is a sub-investigator and co-therapist in MAPS Clinical Program for MDMA-Assisted Psychotherapy for treatment of PTSD. She has also worked with the application of wearable technology such as HeartMath and Freespira in her therapy practice. Veronika received her MA in Clinical Psychology from the Charles University in Prague, and an MA in Integral Counseling Psychology from California Institute of Integral Studies. She is a certified EMDR therapist and training facilitator, Somatic Experiencing Practitioner, Organic Intelligence Expert, and Realization Process Teacher.
Yingzhao Liu
Design Leader | Coach and Facilitator | Experiential Educator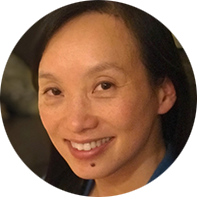 Yingzhao Liu has recently been design director for international markets at LinkedIn, and is currently a lecturer at Stanford. She has a practice of integrating deep spiritual practice with our complex modern life—drawing from Buddhism as well as the Native American path, Ying supports others in their journey of inner and outer transformation by shifting consciousness to deeper and deeper levels. She has also lead experiential education for over a decade, and loves to facilitate group processes in nature.
INTERESTED IN BECOMING A SPONSOR FOR THE EVENT? Check out our SPONSORSHIP DECK HERE.
Want to get more involved with Consciousness Hacking?
We host 2-3 events each month featuring the speakers in the transformative tech world, interactive workshops, and fun community gatherings. Like us on Facebook to learn more about our upcoming event offerings.
BECOME A MEMBER!
Membership gives us the ongoing support we need to keep Consciousness Hacking going strong! Members get guaranteed and discounted tickets to our conferences and free entry to one Consciousness Hacking event each month. Become a member here: https://www.joinit.org/o/ch
Current members: Your discount codes will be emailed to you shortly.
No refunds available, but your tickets are transferrable.
Organizer of Awakened Futures Summit 2019