Description
Join us for a one-day wellness retreat and Awaken Your Senses. Guests will be treated to a variety of healing and wellness activities on our 61 acre ranch in the historic town of Julian, California.
Our breathtaking mountaintop retreat provides participants with un-interrupted time to focus on their wellness journey. Whether you are a beginner or you are seasoned in your practice, you will be lead by inspiring wellness practitioners through yoga, meditation, sound healing, and a self healing workshop. Awaken Your Senses in our natural setting among crisp country air, stunning views and unspoiled nature.
CLASS OFFERINGS
Yoga overlooking the Julian mountain peaks. (All levels)

Meditation: Guided meditation that aims to promote mindfulness. (All levels)

Sound Healing: Soundscapes to calm your spirit.

Self Healing: Tools for "Knowing of Self" through Multidimensional Awareness.
CULINARY OFFERINGS
All guests will be treated to a day of meals, refreshments, and live music. Elevate your experience with the VIP option, which includes Sunset Yoga and a gourmet dinner.
Breakfast: Available during check-in.

Lunch: Farm-to-table lunch by a local restaurant,

Jeremy's on the Hill

.

Mocktail Hour: Refreshing mocktails and live music by the

Sophisticados

.

VIP OPTION: Extend your experience with a Sunset Yoga session, gourmet dinner by MIHO Catering Co.

, and live music.
ADDITIONAL INFORMATION
General Ticket Includes:
Four classes: Self Healing presentation, Yoga, Meditation, Sound Healing.

Each session is 60 minutes in duration. (All levels)

Meals: Breakfast, lunch, mocktails, refreshments, and snacks.

Live music during mocktail hour by the

Sophisticados

.

Bring your own mat & reusable water bottle.
VIP Ticket Includes:
All General Ticket activities & meals.

Additional class: Tranquil Sunset Yoga.

Additional meal: Gourmet dinner prepared by

MIHO Catering Co

.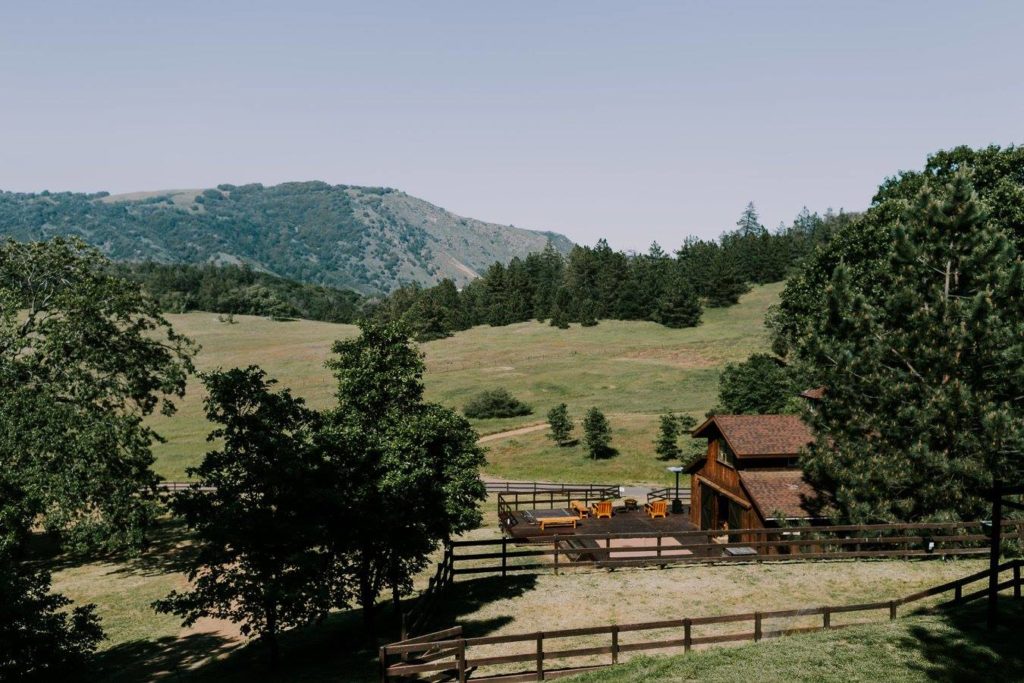 SCHEDULE
8:00 a.m. Check In + Breakfast
9:00 a.m. Intention Setting on the Plateau + Meet the Facilitators
10:00 a.m. First Session
11:15 a.m. Second Session
12:30 p.m. Farm-to-table lunch by Jeremy's On the Hill
2:00 p.m. Third Session
3:15 p.m. Final Session
4:30 p.m. Mocktail hour + live music by the Sophisticados
6:30 p.m. VIP: Dinner by A MIHO Experience
7:30 p.m. VIP: Tranquil Sunset Yoga
MEET THE FACILITATORS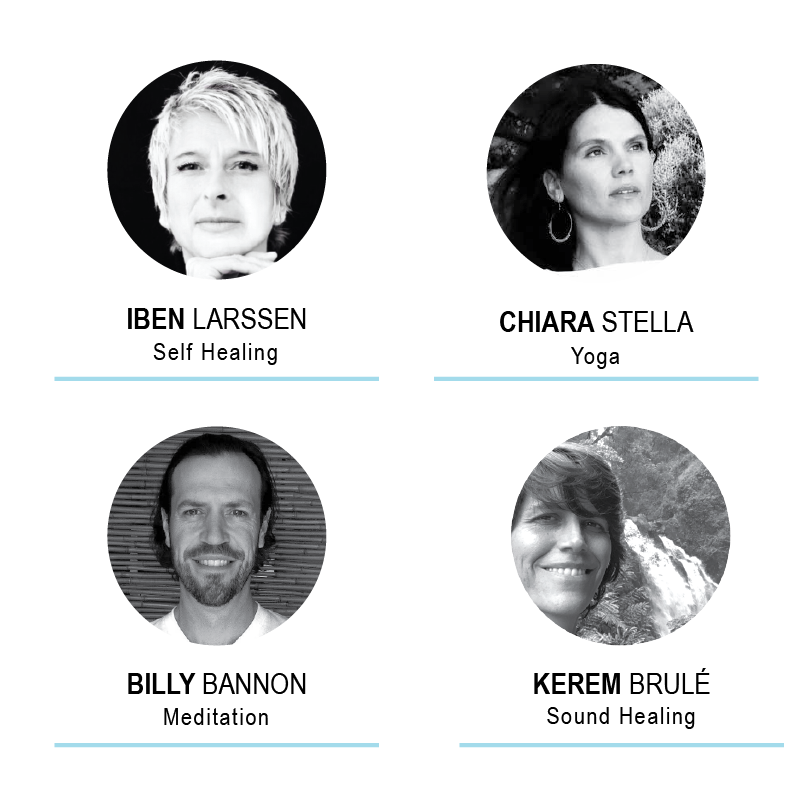 IBEN LARSSEN, Self Healing. Iben Larssen is a Quantum Psychologist, MultiDimensional Life-Coach and Teacher, and Reiki Master. She provides the tools that go beyond understanding, into the very "Knowing of Self" through MultiDimensional Awareness.
BILLY BANNON, Meditation. Billy Bannon is the founder of b.e.a.t.s., a movement that promotes overall health and well-being via implementing the self-care practices of yoga, meditation, creativity, and community.
CHIARA STELLA, Yoga. Chiara Stella is the Creator of Nature as Spirit and cosmic alignment; her style is intuitive and from the heart, reminding us of the interconnectedness of all of life.
KEREM BRULÉ, Sound Healing. Kerem Brulé is a seasoned healing soundscape artist from San Diego. Her signature style of weaving vocal harmonies with the playing of unique melodic instruments from around the world will cradle you in healing sounds.