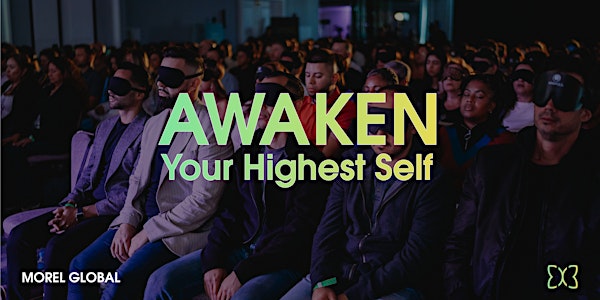 Awaken Your Highest Self - December 2022
The promise of Awaken Your Highest Self is to guide you in discovering your truest potential, purpose and power.
When and where
Location
Hyatt Regency Austin 208 Barton Springs Road Austin, TX 78704
About this event
What Is Awaken Your Highest Self?
In simplest terms, Awaken Your Highest Self is a 3-day retreat where you experience what your best life would look like and discover the path that will get you there.
You'll uncover inner resources to enable you to live your dream life without sacrificing your personal life for your career.
What to Expect
At Awaken Your Highest Self, you'll discover that a special ability already exists inside you. It is the ability to create the life of your dreams, heal your body, and receive financial peace and abundance. How? The mind sends out exactly what you want in life while the heart receives it. If you want more out of life, then fix what your mind sends out, heal your heart, and get ready for a life of unlimited potential.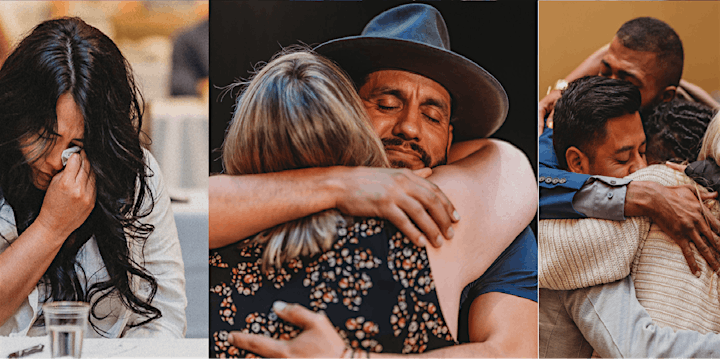 Here's What Happens Each Day
Day 1: UNRAVEL
Through a series of guided exercises, you'll explore the UNLIMITED version of yourself.
DISCOVER AND ELIMINATE the negative thinking that keeps you from working smart, building your business, and living the life of your dreams.
MASTER INNER PEACE through Danny's mind-quieting meditations.
Day 2: AWAKEN
The emphasis is on experiencing and feeling your true Inner power.
AWAKEN YOUR ABILITY TO ATTRACT by reconnecting with your heart, the greatest magnet on the planet.
RECONNECT WITH YOUR SELF … your highest self… in a new and profound way.
Day 3 - DESIGN
Experience the joy of discovering how your inner life creates your outer life.
QUIET THE MIND, heal the body, and create financial freedom.
CONNECT WITH COMMUNITY in the Awaken Your Highest Self network.
HEAL THE PAST to create a new future.
By doing this work in a community of peers, you'll feel less frustration, need less effort, and discover the formula for attracting more of what you want instead of chasing it.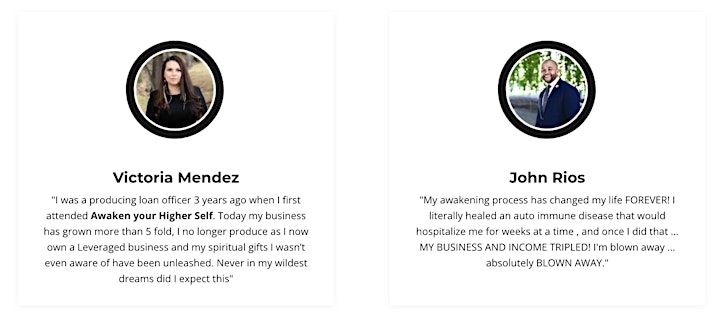 Founder and CEO
Danny Morel is an Awakening Guide dedicated to helping humanity awaken their life's truest potential. He has helped hundreds of people transform their lives through his books, events, retreats, and seminars.
‍He empowers you to your awakening by showing you the roadmap he used to build and sell a one-billion-a-year-in-sales business, lose over 40 pounds, and create the life of his dreams.
‍Transformational stories of healthy weight loss, removal of illness, and the creation of financial freedom are common after attending his events. The foundation of his teachings are simple: Everything in a persons outer world (finances, health, relationships, etc.) is a reflection of the persons inner world.
‍Danny will guide you through healing internal fears and limiting beliefs you have unknowingly been living with since childhood. He will lead you to reconnect with your life's truest potential, purpose, and power.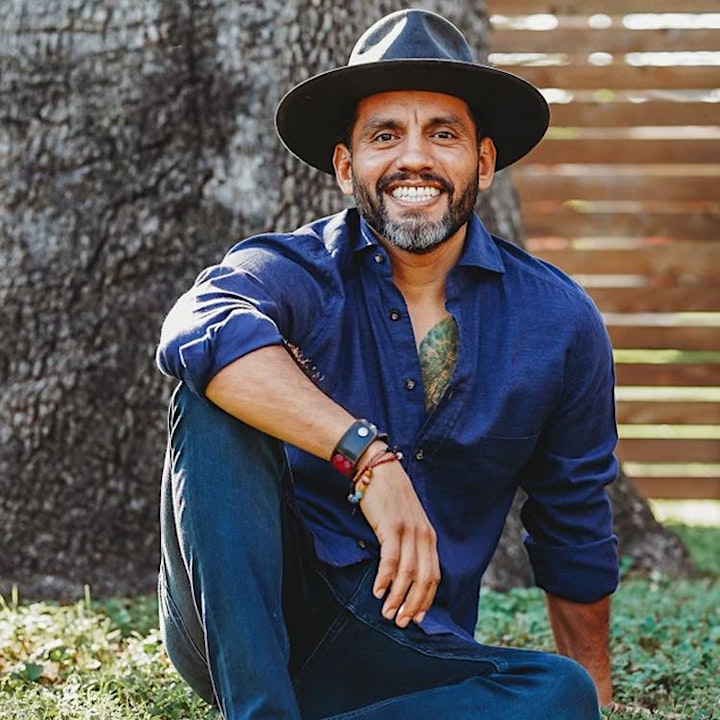 Frequently Asked Questions
Where is the event location? The event will be held in the Hyatt Regency 208 Barton Springs Rd, Austin, TX 78704, United States
Is there a room block? Yes Clic here to access it: https://www.hyatt.com/en-US/group-booking/AUSRA/G-KAYH By utilizing the room block you receive a reduced resort fee and reduced self-parking and valet costs.
Are seats reserved? Seats are not reserved. They are on a first-come first-served basis. Once doors open you may choose your seats.
What ticket types are available? In-person tickets with only one ticket type as general seating.
How long is the event? The event is scheduled from 9:00 am-5:00 pm CST, however, we recommend planning to be available until 6:00 pm as some days may run over.
What is the event dress code? Come as you are! There will be meditation sessions and breathwork throughout the event. Come in clothes you will be comfortable laying down in.
What should I bring? Bring a notepad, pen, form of ID for in-person check-in, blindfold, small blanket and pillow. You will use the blanket, pillow and blindfold during meditation/breath-work.
Who is this event for? This event is for 18+ humans who are ready to awaken their highest potential.
Who will be speaking? Danny Morel, founder of Awaken Your Highest Self, will be the primary speaker for the event. There is a possibility for guest speakers.
How can I purchase tickets and what forms of payment are allowed? Tickets may be purchased directly on dannymorel.com/awaken All major credit cards are accepted and PayPal through the link.
Can I purchase my ticket onsite on the day of the event? If there are seats available you may purchase your tickets at the door. Price may be higher at the door.
What if I cannot make it to the event? We do allow you to cancel your ticket and use the amount spent on a future event. In order to cancel and utilize towards a future event notify the support crew at events@morelglobal.com at least 5 days before the event start time. No refunds will be allowed. We can also transfer your ticket to some else.
Do I need to print and bring my ticket? As long as you are able to access your ticket from your phone you do not need to print it.