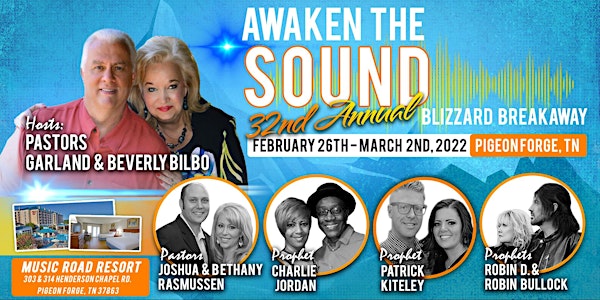 "Awaken The Sound" 32nd Annual Blizzard Breakaway
Experience a Holy Spirit led atmosphere that is super-charged with prophetic revelation and insight.
When and where
Location
MUSIC ROAD RESORT HOTEL, INN & CONVENTION CENTER 303 & 314 Henderson Chapel Road Pigeon Forge, TN 37863
About this event
Join us for our 32nd Blizzard Breakaway Conference, February 26th - March 2nd, 2022, in the Great Smoky Mountains - Pigeon Forge, TN!
This year's dynamic line up of conference speakers include: Prophets Robin D. & Robin Bullock, Prophet Charlie Jordan, Prophet Patrick Kiteley, Pastors Joshua and Bethany Rasmussen, and Hosts, Pastors Garland and Beverly Bilbo.
Over three decades ago, Garland and Beverly Bilbo birthed "Blizzard Breakaway", while they were serving as youth pastors in New Orleans, Louisiana. 
Their passion in launching this ministry event was to provide a positive atmosphere for young people to receive more of the Holy Spirit, as an alternative to being exposed to the negative influences presented during the Mardi Gras holiday.
Thousands of lives have been changed and challenged to a deeper walk with Christ, and many have answered the call to ministry, as a result of this annual conference. 
Garland and Beverly's heart to equip and activate generations who are passionate to leave a Christ-honoring legacy is evident in their diligence in hosting this annual event. Over the years, this conference has expanded from a youth conference, to a ministry encounter for each member of the family. 
Blizzard Breakaway is designed to propel Believers to dive deeper in the Holy Spirit. During this 5 day, 4 night conference, we conduct 5 POWER-PACKED services.
During this event, you will experience a Holy Spirit led atmosphere that is super-charged with prophetic revelation and insight. You will be challenged to "Awaken the Sound" of the Holy Spirit that is already within you, and bring it home to others.
-------
Register Your Entire Room of Guests, At One Time!
After paying your $50 deposit, Scroll through the Registration/Payment Options Carefully - as there are Several Options this year. Select from these Registration choices: - Select Room Type (Double Queen/King/ Standard/Suite) - Pay Registration Fee Full Price in One Lump Sum - Pay Registration Monthly via Allocated Payment Plans
Note, if you have 2 Adults and 2 Children, Select all 4 of you, separately:
2 Adults
1 Child - Age:____
1 Child - Age:____
Room Preference:   Double Queen Standard; King Standard; Double Queen Suite; King Suite
*Important:  The Hotel has a Limited Amount of Lodging Rooms - for Each Room Type, so Please Make your Selections ASAP, Make your Non-Refundable Deposit, and we will Submit Your Lodging Request to the Hotel.
Please Keep in Mind, that All Requests for Room Types May Not Be Available - but the Hotel has Committed to do Their Best to Accommodate Everyone's Requests.
*If You Desire to Arrive a Day Early, or Stay a Day Later, We Need to Know this, ASAP, also, and your Additional Night's Lodging will Need to be Added to the Reservation.   Prices are listed below.  Note: Hotel lodging is $29 higher on Friday and Saturday nights, & is reflected in early arrival price below.* $50 NON-REFUNDABLE
DEPOSIT DUE BY: November 15, 2021
* FEE MUST BE PAID IN FULL BY: January 10, 2022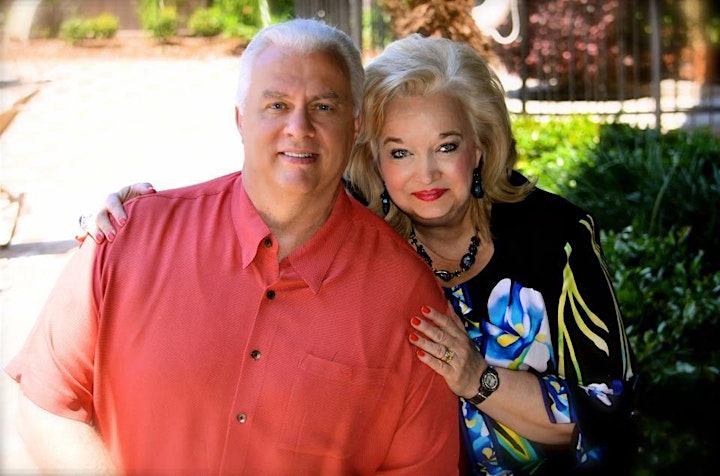 Pastors Garland and Beverly Bilbo
Pastor Garland Bilbo: Senior Pastor of Praise Church of Louisiana, Speaker, Author, TV Show Host, and John Maxwell Certified Coach.
Garland has been a featured speaker with Prophet Kim Clement, John Bevere, Brownsville Assembly of God Pastor's Conferences, and also at Dr. Mark Chironna's church. He and his wife Beverly serve as Senior Pastors of Praise Church of Louisiana, which currently has two campus locations: New Orleans and Gonzales. Together, they are the founders and hosts of "Blizzard Breakaway" young adult and family ski conferences. Garland is the host of the weekly television program "Praise Church of Louisiana with Garland & Beverly Bilbo", which is aired four times a week on Destiny Television Network and Roku. His ministry has been featured on the Praise Church of New Orleans television show, which broadcasted on the WHNO Channel 20 television station. Garland has his own internet show called "Morning Brew Devotion", which is an inspiring internet show geared towards Christian business men and women. In addition, he has been a special guest on Daystar and TBN, WHNO Channel 20, Destiny Television Network, and the Harvest Show as well as other television broadcasts. Garland is also the author of "The Jezebel Spirit" book.
Pastor Beverly Bilbo: Senior Co-Pastor of Praise Church of Louisiana, Published Author, Speaker, Recording Artist , and John Maxwell Certified Coach.
As a conference speaker, recording artist and co-pastor, Beverly desires to "Unlock" freedom in others. Not only has she ministered through word and song at many notable conferences, she has been hosting her own women's conferences since 1997.
Beverly is known as an integrous woman of great faith who contends for the supernatural manifestations of God to take place through her ministry. Beverly has been a featured guest on Daystar Television, TBN, Aspiring Women TV, PTL, Chicago Channel 38, and has served as a co-host on her own ministry television broadcast for several years. In addition to her other ministry endeavors, in 2016 she accepted a new position with Christian Women in Media, an international organization, serving as the Gulf Coast Regional director and currently serves as the New Orleans CWIMA Connection Director. Her passion for prayer motivated her to serve on the board for the National Day of Prayer in Ascension Parish, Louisiana.
To date, Beverly has published three of the books she has authored:
1. "Wounded in the House of My Friends"
2. "Free From The Grip of Fear"
3. "The Jezebel Spirit", for which she was the Ghost Writer
4. "The Invitation" Thomas Nelson Women's Devotional - Contributing Author
Beverly's ministry ignites passion in others. As a conference speaker and co-pastor, it is her desire to "Unlock" the anointing in others, as they receive deliverance from every yoke of bondage. Through her straightforward, honest delivery of the Word, her message reaches across all denominational lines. Her compassionate nature is revealed through the message she shares, as she brings forth healing and leads listeners to experience Freedom in Christ.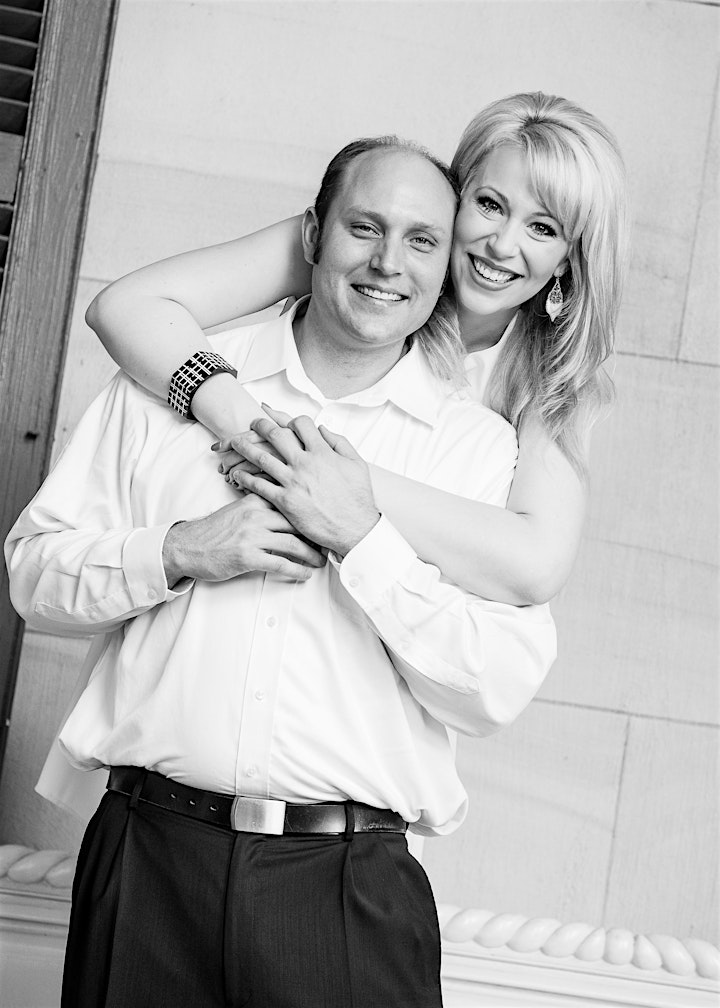 Pastors Joshua and Bethany Rasmussen
Joshua Rasmussen is a successful business man, John Maxwell Certified Coach, as well as an ordained minister who serves as a Pastor on staff at Praise Church of Louisiana. Joshua graduated from Southeastern Louisiana University with degrees in Business and Information Technology. He served over eight years in the Military and became a commissioned officer, a Lieutenant in the U.S. Army. He studied for several years under the Morning Star Ministry. Joshua's ministry experience includes serving as: Ministry Director for Young Adults and College & Career age group, Teacher over small groups and Bible Studies, and Lay Minister. Bethany Bilbo-Rasmussen is a John Maxwell Certified Coach, third-generation ordained minister and serves as a Pastor on Staff at Praise Church of Louisiana. She began preaching at the age of fourteen, which soon launched her traveling ministry. She is a conference speaker, recording artist, songwriter, worship pastor and author. She is also a contributing author for a new women's devotional, recently released and published by Thomas Nelson: "The Invitation".
At the age of fifteen, Bethany's first solo album was released. In 2015, she released three original recordings on iTunes, which she personally wrote. Bethany has been a featured solo artist on various music projects. In addition, she has had the privilege of traveling with Kim Clement Ministries, singing on their worship team.
Bethany has been a featured guest on the TBN affiliate television station in Orange, Texas; LeSea Broadcasting in New Orleans, Louisiana; The 700 Club Canada; as well as the Jubilee Show on Destiny TV. She has ministered at numerous conferences across the nation. She also served for several years as the Baton Rouge Connection Director for an international organization, Christian Women in Media.
Both Joshua and Bethany serve togehter as Executive Pastors on staff at Praise Church of Louisiana, under the leadership of Senior Pastors, Garland and Beverly Bilbo. They have two precious sons, Beaux and Blaze.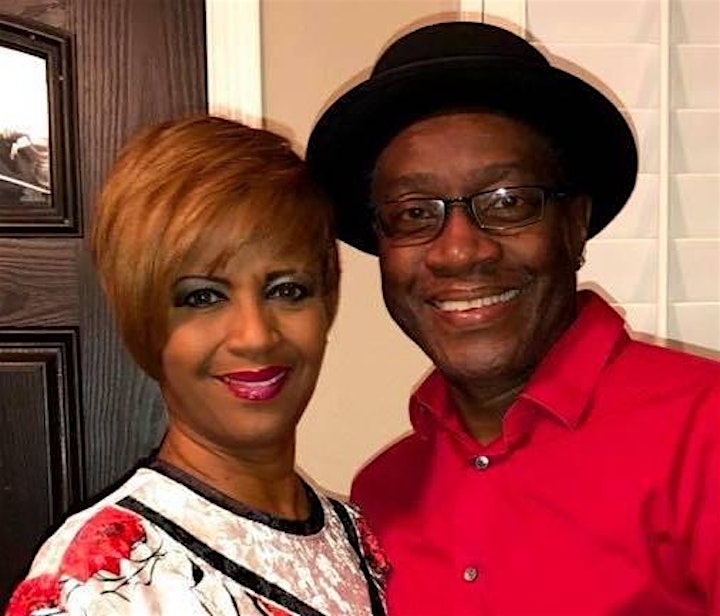 Charlie Jordan
According to Charlie's mother Hannah, Charlie's love for music started before he could walk. At age five, Charlie began teaching himself piano, then at twelve years old, he began taking lessons on the trombone and at age thirteen the bass. After 2 ½ years majoring in music at Texas Tech University, Charlie decided to move to Dallas, Texas and started to perform with Phyrework, a top jazz fusion band in Dallas.
This lasted seven years. While playing with Phyrework, Charlie was also recording with two of his cousins and two local friends from Lubbock, Tx. The name of this band was: LuBach, named in honor of the city they were all from. LuBach was in the running for a major recording contract which eventually was awarded to the now very popular R&B band: Tony, Toni, Tone.
As Charlie's music career was blossoming, he moved to LA like most talented musicians do, to get closer to the music industry. However God had another plan. On January 26, 1990, Charlie gave his life to Christ. Changed forever, Charlie enrolled in bible college and in 1996, Charlie became an ordained minister. In 1993, Charlie began playing bass for Prophet Kim Clement and in 1994 became Kim's Worship and Praise leader. During this time he was able to work with the now very popular Israel Houghton of Israel and New Breed, who was also trained prophetically under prophet Kim Clement.
In 2004, Kim anointed Charlie to do additional ministry for local churches. Operation Higher Praise was born, which later became BTL (Bass The Lord) Productions. Whether Charlie is ministering with Kim Clement in front of millions, or on his own at a local church, it is guaranteed he will pour out his heart and deposit a blessing that will last a lifetime.
http://www.charliejordan.com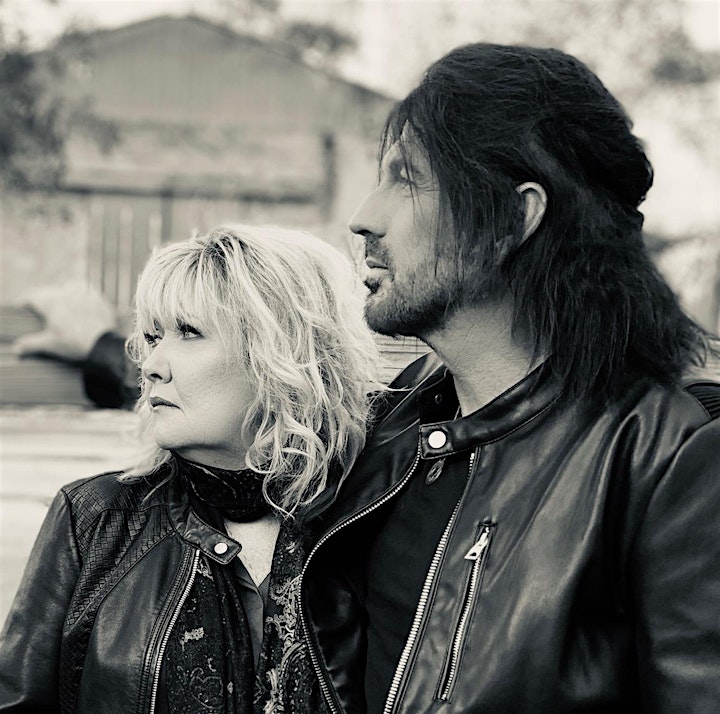 Prophet Robin D. & Prophet Robin Bullock
Robin is a born again Christian, notable author, and teacher. He operates heavily in the Prophetic realm. Some of the prophecy that The Lord has spoken through Robin is astounding! Over the years, Brother Robin has worked on over a thousand teaching materials. His latest books are "God Is Absolutely Good!" & "The Pool and the Portal." God has used this unique anointing to place Robin in very strategic positions to teach His mighty Word! God has always used Robin and the Prophetic anointing on him in connection with music.
In 2018, The Lord told Bro. Robin's wife, Robin R. Bullock, to meet Him in the temple "at The Eleventh Hour." This event is what started the weekly live program, The Eleventh Hour, a Prophetic music, Words, and teaching program to help people hear and make eleventh hour decisions. The Official Robin D. Bullock Youtube channel that has hosted the program for 3 years currently has over 150K+ subscribers.
Along with his wife, also named Robin (Robin & Robin), they were known as the singing duo "Twice Robin!" Along with having several #1 songs, they were also awarded "CCMA Duo of the Year," "DJ's Pick for Duo of the Year," "Son Country's Group of the Decade," and "ACGMA Vocal Duo of the Year."
Robin and Robin, Founded Youth Force Ministries Church International and the The Over The Top Bible College. Robin D. Bullock is a spiritual warrior who stays on the front lines of the spiritual battlefield!
https://www.robindbullock.com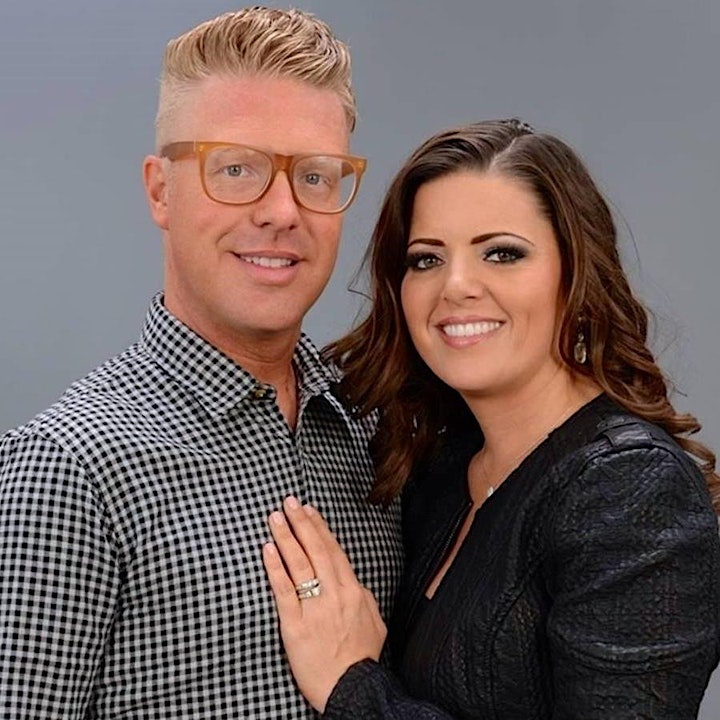 Prophet Patrick Kiteley
Patrick Kiteley is known around the world as a speaker with a clear prophetic message of restoration, hope and healing. He is the 8th generation of a ministry family that dates back to the circuit rider preachers. Over the past two decades Patrick has pastored in the church and worked with the business, medical, arts and entertainment, sports, government and educational arenas. He is an itinerant speaker, and a certified John Maxwell Team coach and mentor for many leaders worldwide. Patrick has a passion to teach people to love Jesus, have fun and change the world. Patrick and his wife, Marlena, and their children reside in Atlanta, Georgia.
https://www.patrickkiteley.com
Hosted at the Music Road Resort