Sales Have Ended
Ticket sales have ended
Please e-mail us at info@unwindstudio.org to inquire about availability for this retreat after October 13th.
Sales Have Ended
Ticket sales have ended
Please e-mail us at info@unwindstudio.org to inquire about availability for this retreat after October 13th.
The retreat combines the beauty of nature with benefits of yoga, meditation and sound healing in a perfectly curated program.
About this event
Yoga, Meditation & Sound Healing Retreatpresented by UNWIND Meditation Studio
Learn sacred knowledge from the ancient mystery schools and how to awaken the divine goddess energy within. You will experience a transformation into higher awareness as you raise your frequency and come into alignment with the highest version of yourself.
This is truly a one-of-a-kind retreat led by Laurie Maloney, creator of UNWIND Meditation Studio in Houston, Texas. The seven day journey takes place in one of the only five BLUE ZONES in the world in the Nicoya Peninsula, Costa Rica, surrounded by unspoiled Guanacaste dry forest and less than half a mile to undisturbed beaches.
The retreat combines the beauty of nature with benefits of yoga, meditation and sound healing in a perfectly curated program. You will have the opportunity to customize your experience based on your personal objectives.
Deepen your yoga & meditation practice
Embrace the generous benefits of sound healing
Discover a sacred space for deep relaxation, connection with spirit and healing
Learn tools to empower and heal yourself
Become more present and connect to your highest self
UNWIND Retreat Activities:
• Daily 60 min Yoga Class
• Daily 45 min Meditation Class
• Study of Nada Yoga, the Yoga of Sound
• Lessons in Sound Healing Practices and Techniques to create healing, balance and equilibrium to your body, mind and spirit
• Learn Secrets of the Ancient Mystery Schools
• Divine Feminine Full Moon Ceremony
• Sound Therapy Lesson: How to Use Sound and Vibration for Healing
• Sound Bath Meditations
• One Yoga Nidra Class with Sound Bath, 45 min
• Mala Bead Workshop
• Short Guided Energy Exercises
• Tuning the Five Energy Bodies, Group Session
• A Guide in the Art of Manifestation
• Lesson about the Chakras: Chakra Analysis, and How to Balance and Align the Chakras
Inclusions:
• 7 nights' accommodations at Hacienda del Sol.
• Meals, three daily full-service meals. Hacienda Del Sol offers variety of meal plans based on your preferences which can include: vegan, vegetarian, pescatarian, chicken (or other customized needs). Everything is made in the Hacienda's kitchen. They grow their own food on the property and locally source fish, seafood, and chicken from a nearby village. Everything on the menu is gluten and dairy free with a special focus on local farm to table.
• Tea and fruit offered throughout the day.
• Freshly pressed juices, smoothies, fresh coconut water and organic teas. The ideal times for serving juices and smoothies will be coordinated with you based on your preference.
• One daily round-trip shuttle transportation to the beach based on the UNWIND Retreat schedule. Should you wish to go at other times, additional charge will apply.
• Exclusive access to the resort and amenities.
o Chemical Free Saltwater Swimming Pool
o Open Air Yoga Studio, mats, bolsters and Matt cleaner provided for each guest.
o Wellness spa with three treatment rooms (additional cost)
o Private bungalow accommodations with mosquito netting, fans, hammocks and decks
o Eco-friendly, bio-degradable in-room amenities
o Three healthy meals per day in an open-air dining room
o Complimentary Wi-Fi access in common areas
o Access to Zen Den
Investment:
Double Occupancy, two guest per room, pricing per person:
Brisa Eco Bungalow (open air private bungalow, no Air Conditioning):
$2,295 USD per person based on double occupancy
Tierra Bungalow (private bungalow with air conditioning):
$2,596 USD per person based on double occupancy
Pura Deluxe Bungalow (private bungalow, with air conditioning):
$2,795 USD per person based on double occupancy
Single Occupancy, one guest per room.
Brisa Eco Bungalow (open air private bungalow, no Air Conditioning): $2,895 USD
Tierra Bungalow (private bungalow with air conditioning): $3,095 USD
Pura Deluxe Bungalow (private bungalow, king bed, AC): $3,395 USD
• Prices are in US Dollar and includes all taxes, gratuities are extra.
All bungalows have one king bed or two single beds, WIFI, private deck and hammocks. Pura Deluxe Bungalows are recently renovated and feature indoor / outdoor shower.
Available Rooms:
o Two Eco Brisa Bungalows (No air condition)
o Seven Pure Deluxe Bungalows
o Three Tierra Bungalows
Availability is limited.
LEARN MORE ABOUT HACIENDA DEL SOL
www.haciendadelsolcr.com
Additional amenities not included in the package (additional charges apply):
Massages + Body Therapies
Horse Back Riding
Airport Transportation
Flights
At this time, the borders are open to Costa Rica with no COVID test required to enter the country. A Covid negative test is required to fly back into the US. The test will be arranged at an additional cost during retreat.
How to Register:
• Please submitted the completed registration and pay the $625 deposit (non-refundable) to confirm your participation. Next, e-mail us at laurie@unwindstudio.org to specify the type of room you would like, based on availability.
• A second payment of 30% of the balance will be due on or before September 13th.
• The remaining balance is due October 13, 2021. If payment is not received by October 13, 2021 your reservation will be cancelled and the deposit will be forfeited.
Terms and Conditions:
Please note that deposits and full payment are due by the assigned dates. All payments are NON- REFUNDABLE with the specific exception of a COVID event as set forth below. CANCELLATIONS will result in forfeiture of all amounts paid.
It is recommended that all participants purchase travel insurance.
Covid Refund Policy:
In the specific event of the borders closing in Costa Rica due to the COVID pandemic, the retreat will be postponed until a future date. In that event, all deposits will remain valid and will be applied to such future retreat if so desired by the participant and notice is given in writing to Unwind.
Your Guides:
Laurie Maloney
Laurie Maloney is a certified meditation instructor, modern mystic, spiritual teacher and healer, and the creator of Unwind Meditation Studio. She received her Bachelor's in Fine Arts from the University of Texas in 1991. She has studied and practiced various energy healing modalities since 1998. Her fascination with alternative and holistic healing methods led her to become a meditation and mindfulness instructor, receiving her certification from the McLean Meditation Institute. Laurie's interest in vibrational and energy therapies were a catalyst for continuing exploration. She studied sound healing with John Beaulieu in 2013.She trained in and received her certification in Biofield Tuning in 2019. Additionally, Laurie has created her own sound therapy technique, Multi-Vibrational Therapy, a combination of four types of sound therapies using tuning forks and crystal bowls. She has developed a curriculum for teaching this form of sound therapy and trains aspiring sound therapists in this cutting-edge system for healing. Laurie is passionate about the extraordinary effects and benefits of vibrational and energy therapy. Biofield Tuning/Sound Therapy, Multi-Vibrational Therapy, and meditation have brought her the extraordinary benefits of vibrant health and vitality, and a profound sense of well-being and balance. Laurie inspires people to listen to their own inner wisdom. She combines this talent with energy and vibrational therapies, allowing her clients to experience lasting health, balance and well-being. She believes that when one's body, mind and spirit are in balance and alignment, one can live life at its highest potential. Laurie's personal journey enables her to share this knowledge and expertise, and to be a conduit for self-empowerment and healing for others.
Kimberley Cooper
Kimberley Cooper was born and raised in Scotland. After completing her undergraduate and graduate training as a special needs teacher, she travelled the globe for seven years gaining insight, experiences, knowledge and education from all corners of the world. She is a certified NLP practitioner, and holds certifications in life-coaching, Reiki, and the Emotional Body Code. Her training in the practice of meditation and mindfulness have come from a various teachers, including Deepak Chopra and Jose DeSilva. Kimberley is passionate about sharing her knowledge, including how other cultures develop mindfulness through their unique meditation techniques and practices, to help others live their absolute best lives. She has taught meditation and mindfulness for Unwind Meditation Studio since 2018.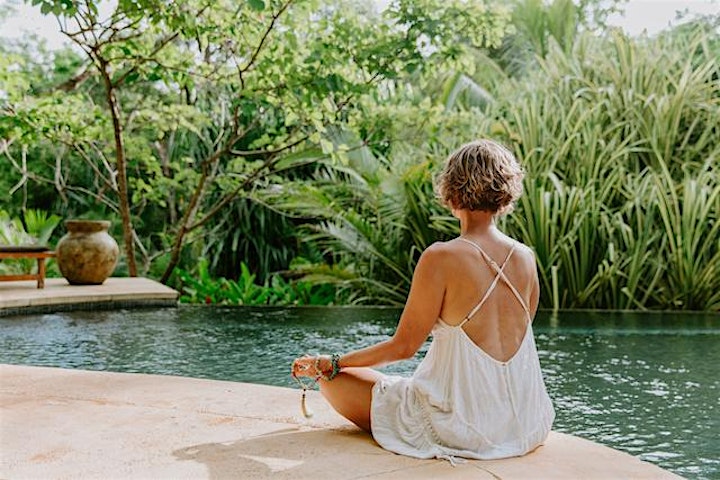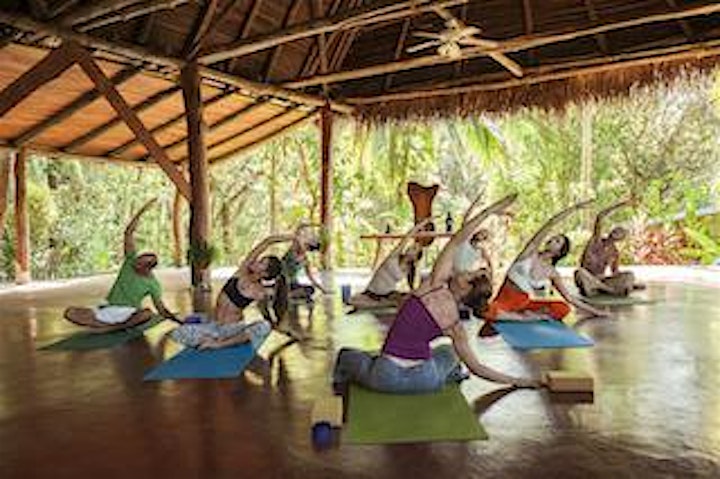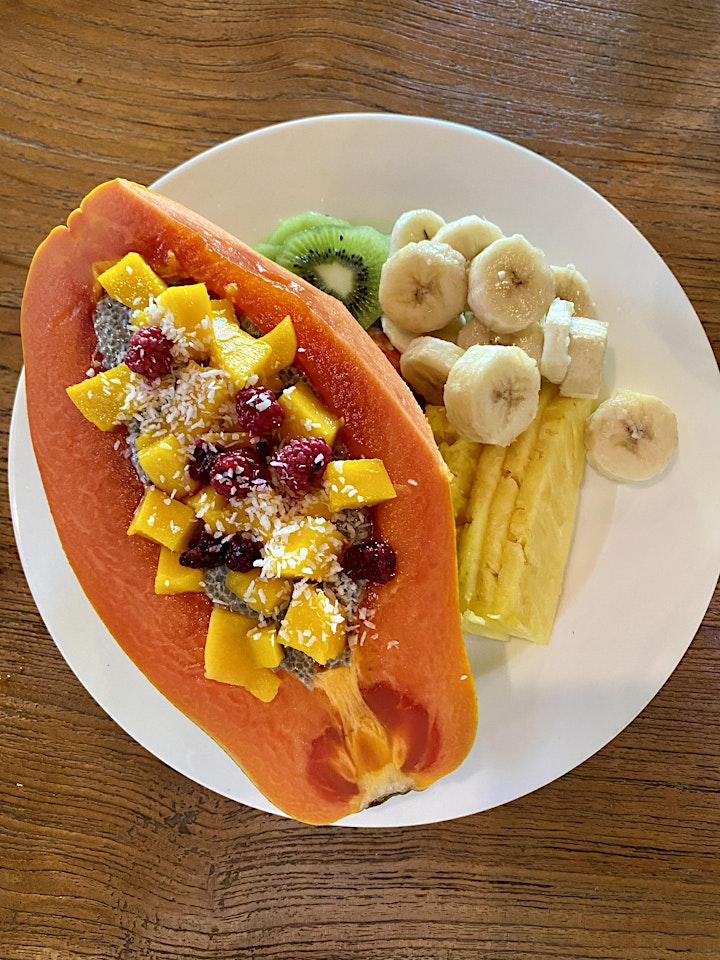 Organizer of Awaken the Goddess Within Yoga Retreat in Costa Rica
Unwind is a boutique Meditation &  Mindfulness studio.  The Meditation & Mindfulness classes bring an element of spiritual connection, with mindfulness practices, and guided meditations from many traditions, led by knowledgable, experienced and inspiring teachers.  Their small classes, and personal attention set them apart from other studios.  Their Sound Bath is one of their most popular classes, and is a truly sublime experience.  You may leave feeling completely relaxed, zen, and slightly blissed out.  Unwind also offers private lessons,  special classes, workshops, and special events.  Their offerings also include energy healing therapies such as  Biofield Tuning©, Crystal Light Therapy, and Multi-Vibrational Therapy. The physical studio is now open. We are limiting all classes to 8 people to allow for appropriate social distancing.