Description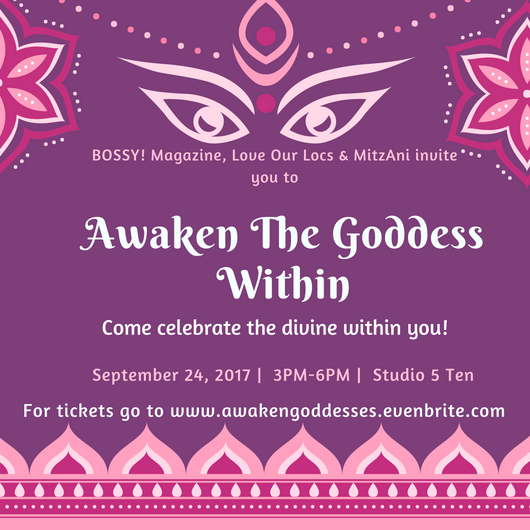 Hello, GODDESSES!
If you're looking to explore your divinity and femininity in a really fun and connected way with like-minded women, this workshop is for you! In this workshop our experts will explore and/or demo:
1. The do's and don'ts of natural juice detoxing
2. The benefits of vagina steaming
3. Crystal Bowl Meditation
3. Exploring self-care, mental health and how it correlates to feminine sensuality.
4. Chakra Healing
5. Yoga and Your Body
6. The history and use of Yoni eggs and Waist beads
7. Why you should switch to natural feminine products.
8. Self-Care with Natural Body Care Products
9. African Headwrapping
Plus samples, demos, raffles, shopping, networking and more! Tickets are going fast. Go to buff.ly/2vtJfGe for your today!
#sensuality #sexuality #selfawareness #yonihealth #yonilove #yonisteaming #waistbeads #yonieggs #crystals #chakras #aura #healing #selflove #bodylovebymyioshi #sisterhood #femininity #womban #yoga