Event Information
Location
Crestview Manor Boutique Retreat Center
1601 Northeast Crestview Lane
Corbett, OR 97019
Awaken 2020 is a leadership retreat designed for Executive Director's & above that desire breakthrough and community!
About this event
Awaken will be a time to be refreshed and recharged. With so much going on in our world, we can't wait for you to be refreshed personally so you can AWAKEN as an impactful leader, reach your potential, and then come alongside others as they AWAKEN to their own next level and beyond.
This event will challenge you to become a better leader and the best version of yourself. You will leave this event inspired with a new vision for your future and your team's future and your heart will be filled and ready to serve others.
You will leave equipped with the tangible skills, knowledge and an action plan to help your teams AWAKEN to make an impact through Optavia coaching.
This is going to be a weekend of community, fun, mindset and skillset training, team building activities, and personal growth.
We will be Live streaming the field led virtual training Saturday the 21st to be enjoyed together!
Cost includes all lodging for 3 nights and meals are included. Fly into Portland, Oregon (PDX airport) and come enjoy the beauty of the NW with us:)
Please register to reserve your spot as space is limited and if space allows there may be room for those ready to really run with us this next season!
Qualifications to Attend: Rank as an Executive Director or above in 2020. We encourage spouses to come although sleeping quarters possibly will split boys and girls. New ED's in October WILL be invited.
Location:
Historic Crestview Manor is a pristine venue located 20 minutes east of the Portland airport, nestled in 60 acres of serene countryside that features exquisite views of the Columbia River Gorge. Our boutique retreat center includes fresh delicious meals, plush bedding, towels and toiletries for your stay, 5 miles of trails, fire pits, waterslides, a pool, gym & an outdoor amphitheater.
Agenda
Thursday, November 19th
4:00PM - Check In
6:00PM - Dinner
7:00PM - Welcome and Opening Session
Friday, November 20th
7:00AM - Coffee/Tea Available (Bring your own Fueling)
Work Time - Self Care - Client/Coach Check In
10:00AM - Morning Session
12:30PM - Lunch
1:30PM - Free Time
3:30PM - Afternoon Session
6:00PM - Dinner
7:00PM - Evening Session
Saturday, November 21st
7:00AM - Coffee/Tea Available (Bring your own Fueling)
Work Time - Self Care - Client/Coach Check In
9:00AM - Morning Session
12:00PM - Lunch
Lots more details to come.
Sunday, November 22nd
7:00AM - Coffee/Tea Available (Bring your own Fueling)
11AM - Check out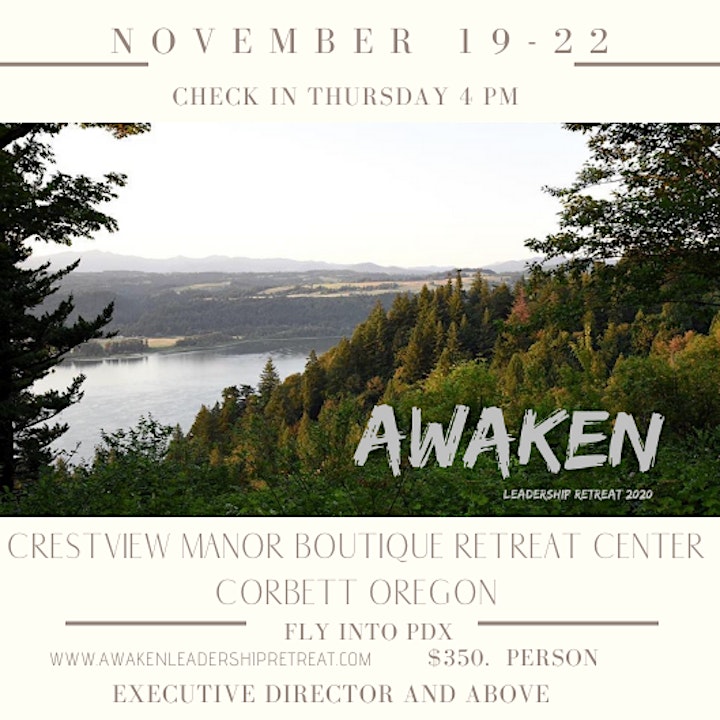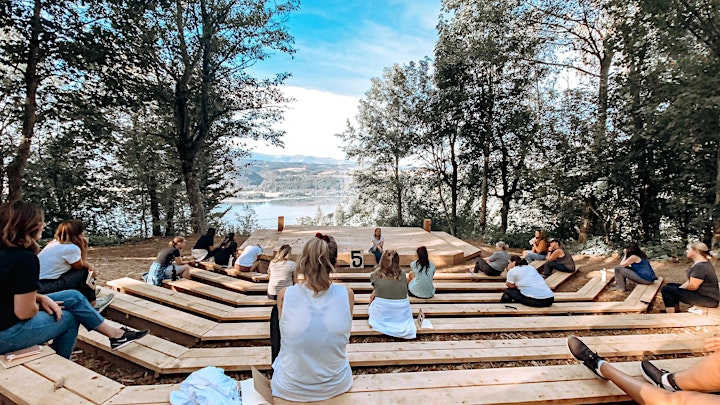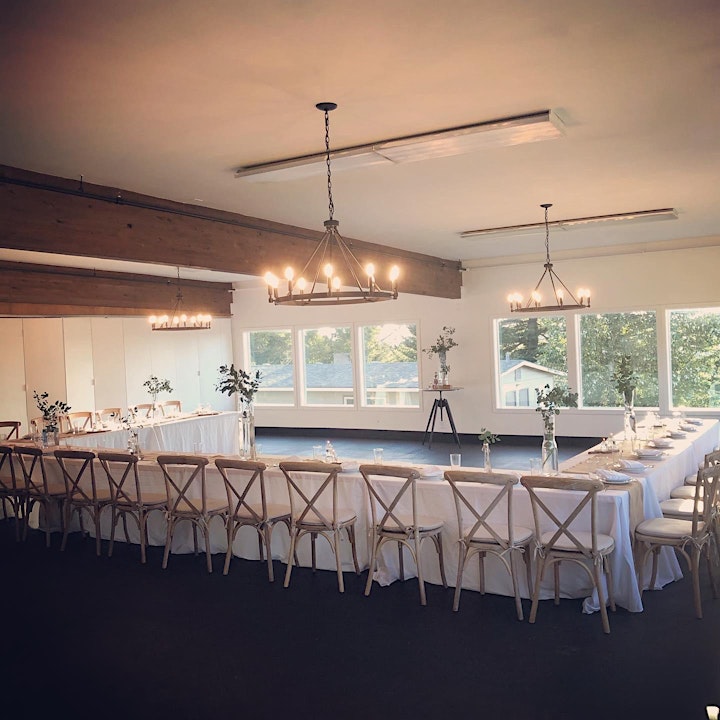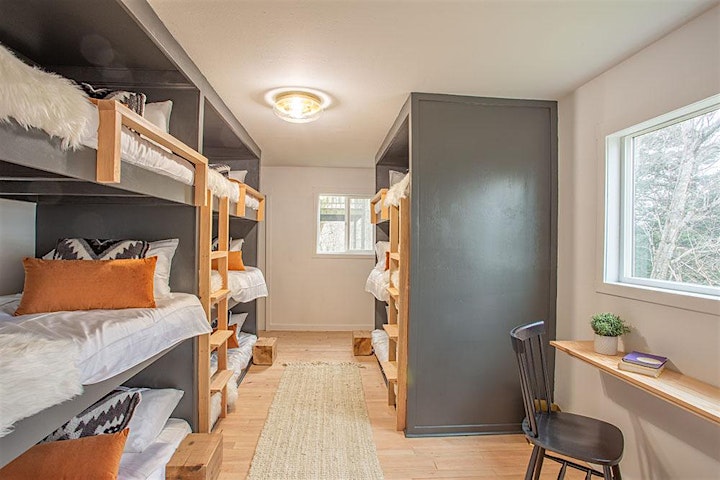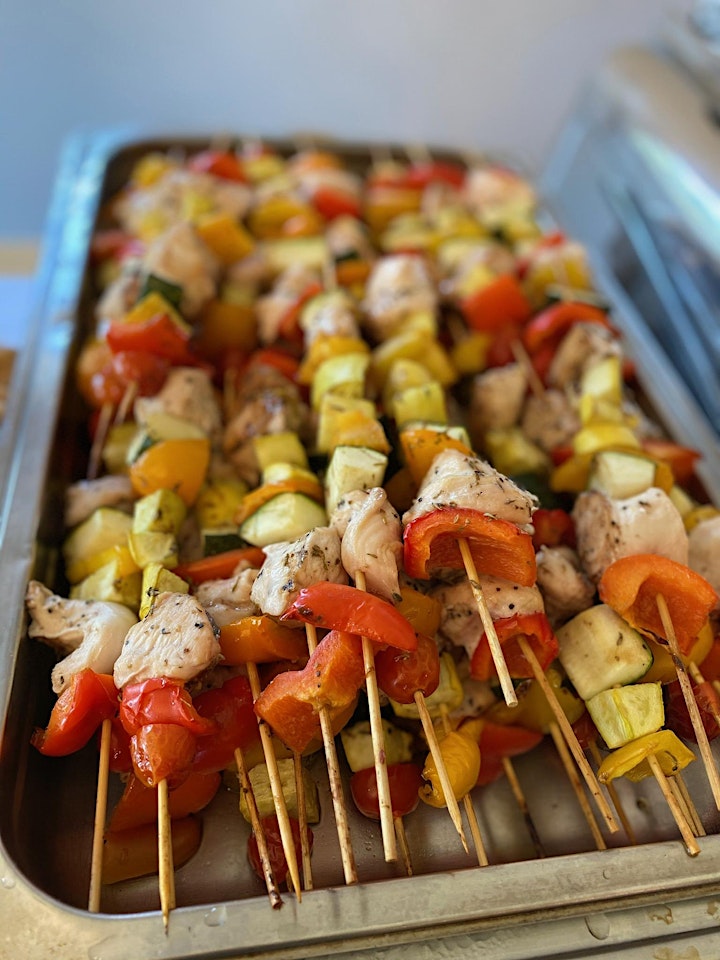 Date and time
Location
Crestview Manor Boutique Retreat Center
1601 Northeast Crestview Lane
Corbett, OR 97019
Refund policy