About this Event
This year, make the resolution to live your truth.
ANNUAL SPIRITUAL AWAKENING + RENEWAL DAY-RETREAT
The New Year is a time to embrace personal transformation and reinforce our commitment to live our best life. Treat yourself to a day of immersive soul-work to start the year off right, and attune your Intuition to actualize your highest potential.
Meadow Rock Farm is a luxury country estate located on 32 acres just 20 minutes north of Pittsburgh. Previously an organic farm, is a rustic paradise!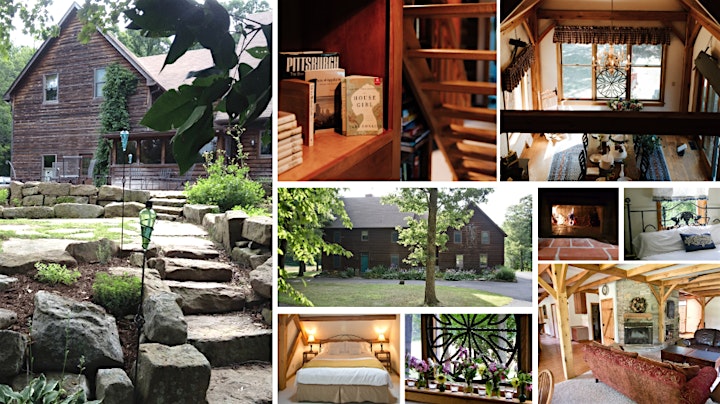 DAY RETREAT, SATURDAY, JANUARY 11, 1-9PM
$149 ALL-INCLUSIVE
The AWAKEN 2020 full day retreat includes:
intuition awakening workshop
soulflow yoga
intuition exchange
bodywork session
dinner feast
full access to 36 acres of farm & woodlands
intuitive painting workshop
reiki healing
music & drum circle
quiet time in house library or mediation room
sacred circle new years closing ceremony
OVERNIGHT RETREAT SAT-SUN, JANUARY 11-12, 1PM-11AM
$197-$247 ALL INCLUSIVE (see packages at ticket link above)
The AWAKEN 2020 day & overnight retreat includes:
all day-retreat activities...PLUS...
full day access to your private/shared room
overnight silent retreat
luxury overnight accommodations, linens, towels
private or semi-private bathroom
morning sunrise ceremony
breakfast & coffee/tea hour
Overnight space fills up quickly. Reserve your spot now!
FULL AGENDA + SCHEDULE HERE: https://kimchestney.lpages.co/awaken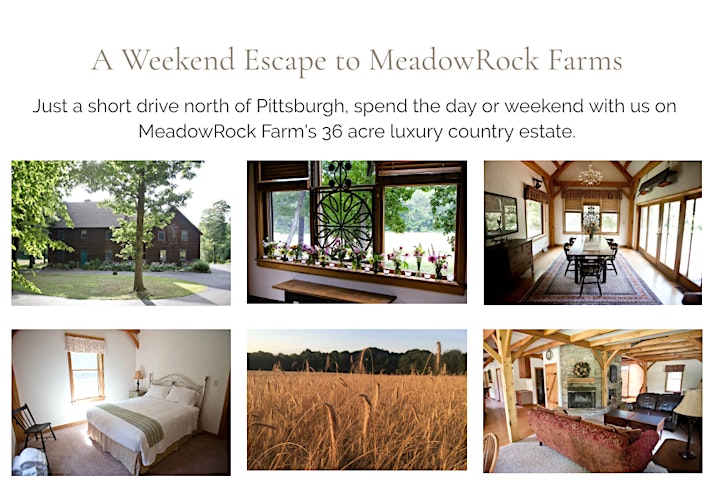 FULL-DAY + OVERNIGHT RETREAT PACKAGES
Treat yourself to a blissful weekend away with MeadowRock's luxury overnight accommodations. The King, Queen, and Double sized beds feature a feather mattress topper, 100% cotton sheeting, and down comforters. We also provide luxury linens and towels for your stay. The bathrooms are stocked with soap, shampoo, conditioner, and a hairdryer.
Overnight guests will have full-day access to enjoy their rooms all throughout both retreat days. Private and shared room options available.
Want to share your retreat experience with a friend? Bring a partner! Upgrade any bed for a 2-person "bed buddy" retreat for only $100!