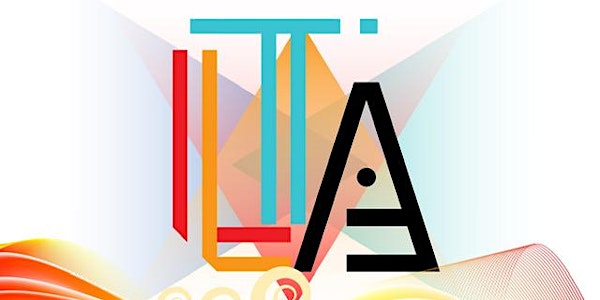 Awake & Activate: LTA/LA Convening 2020
A series of workshops led by master Latinx artists tailored to stir & provoke your mind, body & imagination into political & creative action
Refund Policy
Contact the organizer to request a refund.
Eventbrite's fee is nonrefundable.
About this event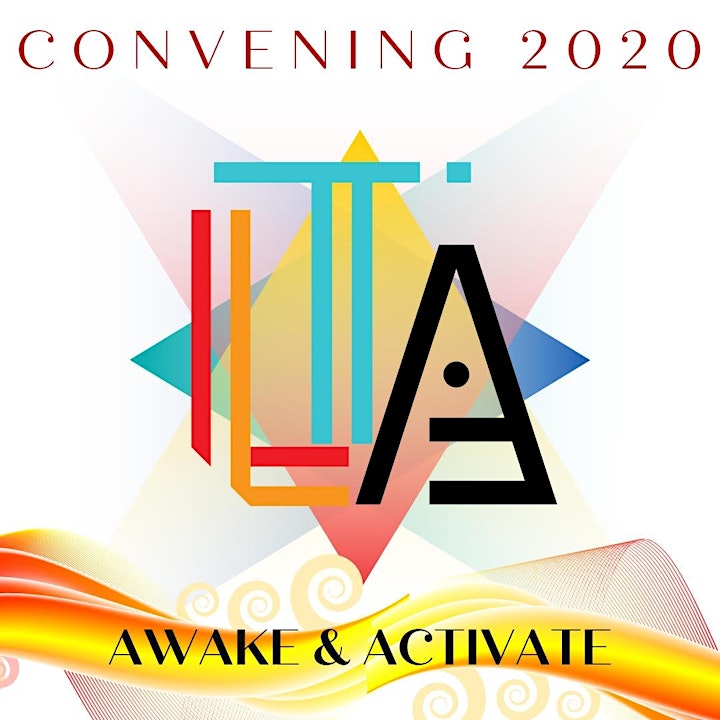 AWAKE AND ACTIVATE: LTA/LA CONVENING 2020
Latinx Theatre Alliance/Los Angeles (LTA/LA) presents AWAKE AND ACTIVATE, a series of workshops led by master Latinx artists, tailored to stir and provoke your mind, body and imagination into political and creative action.
Responding to the current social climate, AWAKE AND ACTIVATE is a unique opportunity to explore and integrate your beliefs into thought provoking theatre.
As artists we can develop our theatre making skills in order to empower and strengthen the voice of our communities. Latinx voices are especially vital in this critical time. Come and be part of the change.
Limited space per workshop.
Workshops Will Fill Up Fast.
Last Day To Register: July 16 by 5:00 PM PST
SCHEDULE OF EVENTS
Friday, July 17, 2020
7 PM- 8:30 PM: Panel Celebrating the Legacy Lessons of Theatre Artist Diane Rodriguez with Jose Delgado, Malcolm Darrell, Olga Garay-English, and Debra J.T. Padilla, facilitated by Patricia Garza
At LTA/LA's first convening in 2013, legendary theatre artist, Diane Rodriguez, gave a rousing keynote to artists about the lessons she had learned along her own path. After losing Diane earlier this year to cancer, her family and friends will reflect on her wisdom and the urgency and relevancy behind her words for today. Diane was committed to creating an anti-racist inclusive movement that raised the voices of the marginalized and celebrated our uniqueness while at the same time explored our shared humanity. Join us for this celebratory free community gathering honoring her legacy of lessons.
Participants will be forwarded a link to check in 15 minutes before start time.
Saturday July 18
10:00 AM-12:00 PM: RIGHT HERE RIGHT NOW with Luis Alfaro
What's stopping you from being the best writer that you can be? We all have stories sitting inside of us that speak to ourselves, our culture, our community and now is the time to get working. The poetry is already inside of us, and our job as writers is to let it breathe. Let's take all these feelings and ideas and put them into literary action. In the spirit of the conference, "Awake and Activate", this writer's workshop, facilitated by playwright Luis Alfaro, aims to get us going with exercises in character, self, and story. Our passions, politics and pleasures are waiting to unfold. Come with a challenge or an idea and we are going to take an old school curandero approach and find the remedy for getting started, right here, right now!
1:00 PM-3:00 PM: Activating the Digital Sandbox with Marcos Najera
A joyful digital exploration envisioning the political change we want to make, using your favorite props, costume pieces and even snacks, to create living, breathing, powerful, political, provocative performance spaces.
4:00 PM-6:00 PM: Teatro & Activism- How To Create An Acto with Christy Sandoval
A foundation of Teatro Chicano, "actos" are short political skits that highlight a social/political problem, hint at a solution, and are meant to inspire people to action. Participants will be guided through discussions and image-based exercises to explore topics and work collaboratively towards the development of their own actos.
6:00-7:30 PM: Awake and Activate: Combating Anti-Blackness with Daphnie Sicre, Alex Meda, and Shaunté R. Caraballo
Sunday, July 19
10:00 AM-12:00 PM: Rehearsal for Workshops
Participants of each workshop can attend all three workshops, but may only pick one if they are wanting to present their work. More details to be shared in each respective workshop.
12:30 PM-1:30 PM: Keynote with Luis Alfaro
2:00 PM-4:00 PM: Workshop Presentations
4:00 PM-5:30 PM: Comedy and Activism with Culture Clash: Richard Montoya, Herbert Siguenza, Ric Salinas; comedian and playwright, Jenny Saldana; moderated by playwright and artistic director of Urban Theater Company Miranda Gonzalez
Join us in celebrating the closing of Awake & Activate in a virtual gathering!
WORKSHOP PRICING
RIGHT HERE RIGHT NOW with Luis Alfaro: $50
Activating the Digital Sandbox with Marcos Najera: $35
Teatro & Activism How To Create An Acto with Christy Sandoval: $35
Package for All Three: $100
Featured Artists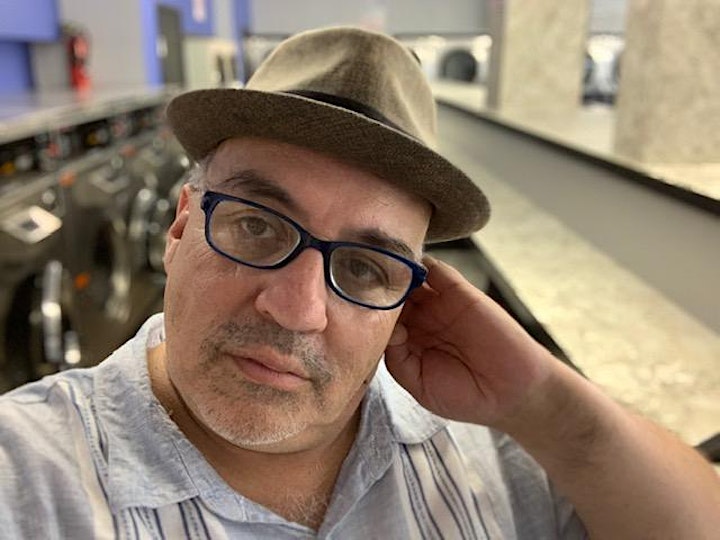 LUIS ALFARO
Luis Alfaro is a Chicano, born and raised in the Pico/Union area of downtown Los Angeles. He is a writer known for his work in poetry, theatre, short fiction, performance and journalism. Luis spent six seasons as the Playwright-in-Residence at the Oregon Shakespeare Festival from 2013-2019. He was a member of the Playwright's Ensemble at Chicago's Victory Gardens Theatre from 2013-2020. He has been associated with the Ojai Playwrights Conference since 2002. He has had multiple productions at the Magic Theatre in San Francisco, The Public Theatre in New York and Playwrights' Arena in Los Angeles, among others. Luis is the recipient of a John D. and Catherine T. MacArthur Foundation fellowship, popularly known as a "genius grant", awarded to people who have demonstrated expertise and exceptional creativity in their respective fields. Last year he was awarded the PEN America/Laura Pels International Foundation Theater Award for a Master Dramatist, The United States Artist Fellowship from the Doris Duke Foundation, and the Ford Foundation's Art of Change Fellowship. His plays and performances include Electricidad, Oedipus El Rey, Mojada, Delano and Body of Faith. Luis spent over two decades in the Los Angeles poetry community, and toured North and Latin America as a Performance Artist. He spent ten years at the Mark Taper Forum running the Latino Theatre Initiative with Diane Rodriguez. He is a professor at the University of Southern California.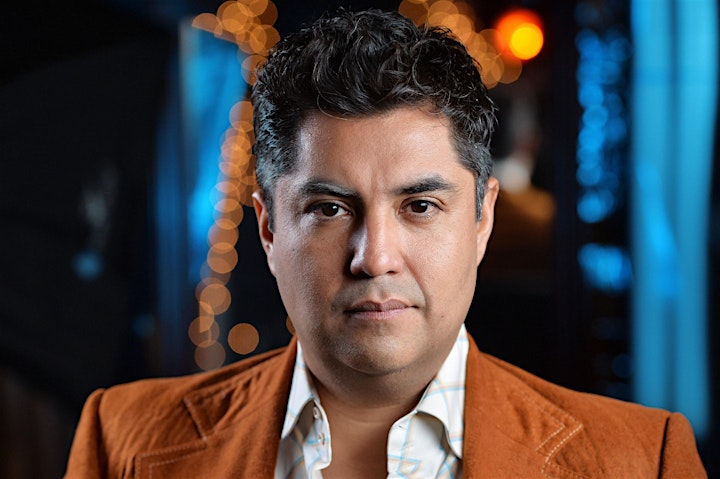 MARCOS NÁJERA
Marcos Nájera is a hybrid storyteller: actor/director/journalist. A recipient of CTG's Dana Fellowship and an Oregon Shakespeare Festival Directing Assistantship, he's a rebel performance artist for Guillermo Gomez Peña's La Pocha Nostra troupe and a long time artistic associate of playwright Anna Deavere Smith. He describes himself artistically as Marcos Deavere Peña: the imagined bastard offspring of Gomez-Peña and Smith. Marcos is currently crafting curriculum with Smith at NYU's Institute on the Arts & Civic Dialogue. His one-man show about mental health in communities of color is called "Neuroplasticity: The Brown Brain." As a reporter, he's filed stories for NPR, the BBC, CNN and NPR's Latino USA. You can hear him these days on KPCC's (NPR Los Angeles) daily arts show called "The Frame" as well as the upcoming podcasts for the new PBS documentary chronicling the life of the Brown Buffalo: Oscar Zeta Acosta. Directing credits include ¡SER! at The Los Angeles Theater Center, Cornerstone Theater/Teatro Jornalero's collaborative show Sueños Sin Fronteras by Bernardo Solano, and projects at Occidental College's New Play Festival. Marcos is a Center Theatre Group Teaching Artist Faculty member who believes glitter, confetti and sushi make the world a better place. Marcos is a new faculty member in the Cal State Northridge Theatre Department. He teaches presentation design and leads the creative drama labs. He holds two degrees from Stanford University and a Certificate from the Harvard University Graduate School of Education's "Mind, Brain & Education Institute." Representation by Brady, Brannon & Rich in Los Angeles and the Leighton Agency in Arizona.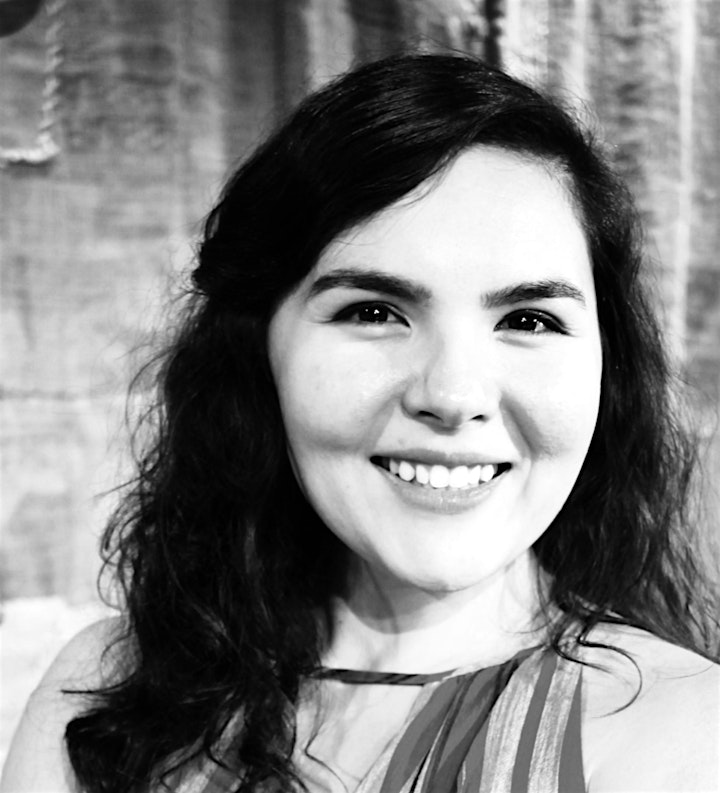 CHRISTY SANDOVAL
Christy is a multidisciplinary artist, educator, and artistic producer born and raised in Watsonville, CA. She has been an ensemble member with El Teatro Campesino (ETC) in San Juan Bautista, CA since 2007, where she holds numerous performing, directing, choreographing, and producing credits. Christy also serves as ETC's Education Director, where she works to train teaching artists and design programs in and around El Teatro Campesino's aesthetic and approach to activism. She has designed and facilitated theater and art making workshops for a wide range of communities and organizations, some of which include: Network for Ensemble Theaters' MicroFest, Northwest Regional Primary Care Association, Center Theater Group, The Western Stage, S.P.A.C.E, local Offices of Education, Cal Poly Arts and Gavilan Community College.
JOSE DELGADO
Jose has 45 years of experience in theater and artist management as a General Manager, Tour Manager, Administrator, Producer and Business Manager. He was a member of El Teatro Campesino and currently sits on their Board of Directors. He also served seven years on the Cornerstone Theater Companys Board of Directors, six of those years as the Chair. He is currently the Producing Director of the Ojai Playwrights Conference. As owner of Pleiades Management, he manages Mariachi Sol de Mexico and Mariachi Reynas de Los Angeles. He is Diane Rodriguez's devoted husband of 43 years.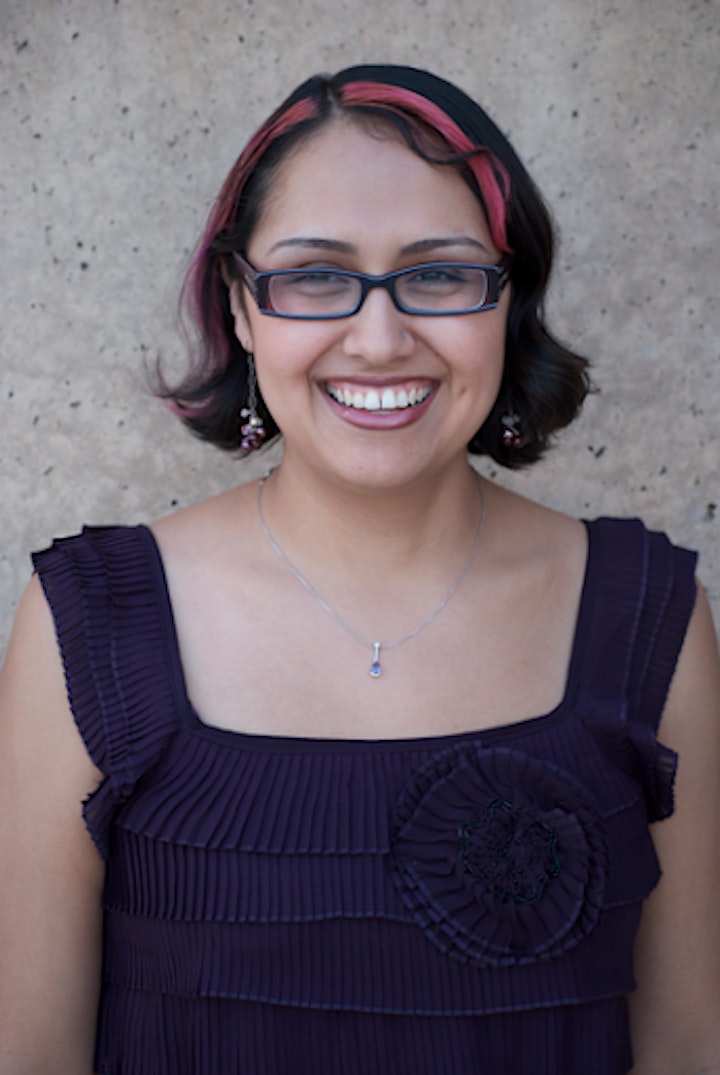 PATRICIA GARZA
Patricia is a member of the artistic staff at Center Theatre Group (CTG) where they manage new play projects and programming initiatives as the Line Producer of Special Artistic Projects. They had the honor of working alongside Diane Rodriguez on a multi-year project specifically focused on collective and ensemble creation, engaging world-renowned international and local companies. Prior, Patricia served as Assistant Department Director for Education and Community Partnerships at CTG for six years. They have been selected as a Theatre Communications Group's Young Leader of Color, Leadership U Continuing Ed grant recipient, and as a fellow for the Salzburg Global Seminar on Young Cultural Leaders twice. Patricia was featured in Latino Leaders Magazine as a Club Leader for Los Angeles, frequently speaks at public events, facilitates group conversations, and has led strategic planning consulting processes for El Teatro Campesino and Playwrights' Arena. They have served as a grant panelist for the National Endowment for the Arts, Los Angeles Department of Cultural Affairs, and The Los Angeles County Department of Arts and Culture, among others. Patricia's passion is working with other theatre professionals nationally on issues surrounding anti-racism and inclusion with a focus on the LGBTQIA+ community through artEquity. Board service includes Get Lit, LA's leading nonprofit in teen poetry programs. Patricia has an MFA/MBA in Theatre Management from California State University, Long Beach, and a BA in English with a minor in Theatre Studies from UC Berkeley.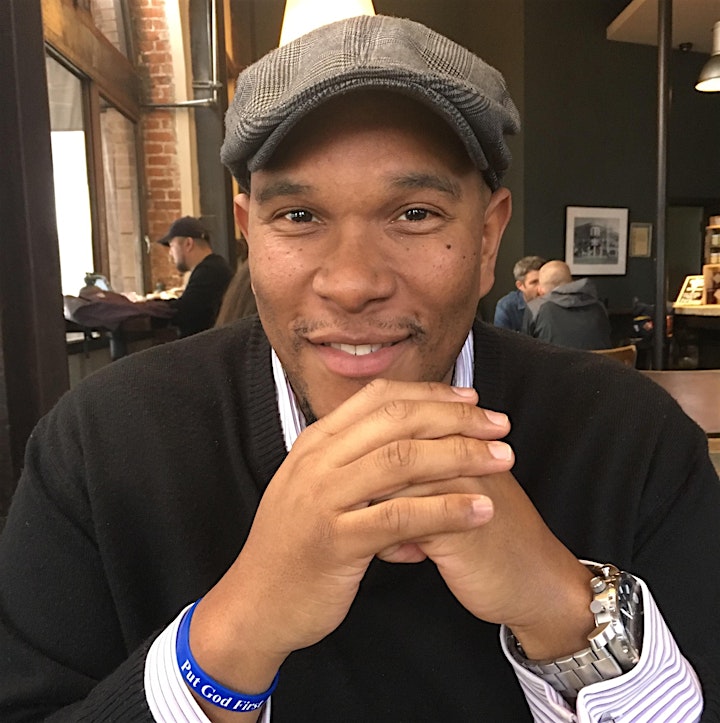 MALCOLM K DARRELL
Malcolm is a native of Los Angeles, California. He earned his BA from U.C. Berkeley and an MFA in Theater Management from Yale School of Drama. A senior creative leader with 20-plus years under his belt, Malcolm has enjoyed collaborating with Cal Performances, The New Victory Theatre, Cornerstone Theatre Company, The Association of Performing Arts Presenters , Yale Repertory Theatre, Berkeley Repertory Theatre, National New Play Network and El Teatro Campesino. In 2007, he received the Foundry Theatre's Inaugural Producer's Chair Award and co-produced the critically acclaimed play The Brothers Size, by Academy Award winner Tarell Alvin McCraney, at The Public Theater's Under the Radar Festival. In the fall of 2007, Malcolm became the founding General Manager of Ebony Repertory Theatre, Los Angeles' first African American Equity company. In 2012 Malcolm was named a Nathan Cummings Young Leader of Color by the Theatre Communications Group. Malcolm became 1 of 3 inaugural recipients of the British Council and the Los Angeles Department of Cultural Affairs' Cultural Exchange International Fellowship and in 2013 traveled to the UK for 3-weeks as a cultural ambassador for the USA. A former Associate Producer (2011, 2013) of the highly acclaimed RADAR LA- A Festival of International Contemporary Theatre, he was also a member of the artistic staff (2010-2014) of Center Theatre Group. In 2014 he became Founder & Principal of MKD Arts Management, a full-service boutique management company. Presently he leads the Live Entertainment Advanced Development Studio for Walt Disney Imagineering. There he is a creative strategist and thought leader researching and developing new ways of delivering live entertainment to Walt Disney Parks globally.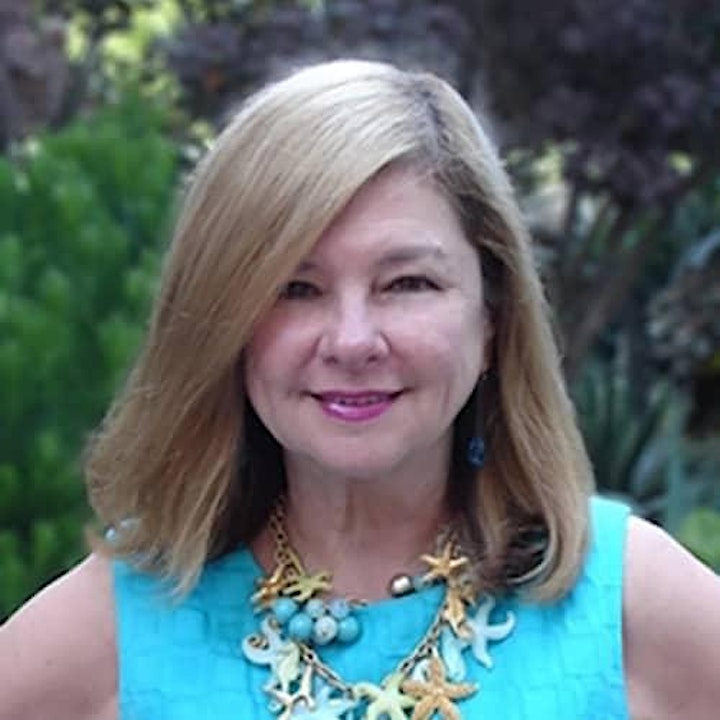 OLGA GARAY-ENGLISH
Olga Garay-English has been an independent arts consultant since 2014 working on California-based, national, and international projects. Since then, she has served as Senior Advisor for International Affairs to the multi-faceted Fundación Teatro a Mil in Santiago, Chile, which annually produces the three-week Festival Internacional Santiago a Mil and Platea Presenters Week, among a number of internationally recognized programs. She also served as Senior Advisor to France Los Angeles Foundation (FLAX), which provides funding support to LA-based and French-based artists to collaborate on new works. In 2016, she was appointed Executive Director of the Ford Theatres, a 1,200-seat historic amphitheatre in the Hollywood Hills, a position she held until the end of 2019 when the Los Angeles Philharmonic assumed management responsibilities of the historic venue.
During her time consulting, Ms. Garay-English has been Senior Advisor on Local and International Cultural Programs to City of Los Angeles Councilman Tom LaBonge; creative strategist to UCLA's Center for the Art of Performance; Program and Resource Development consultant at the Emerson College Office of the Arts and its three campuses in Boston, Los Angeles, and The Netherlands; Director of the California Institute for the Arts (CalArts) Latin American/Caribbean/Latino Initiative and Visiting Professor for the CalArts School of Theater on Management and Planning; and Project Manager, on behalf of the Ford Foundation, to the U.S. Latino Arts Future Symposium.
From 2007 to 2014, Olga was Executive Director of the City of Los Angeles Department of Cultural Affairs (DCA) reporting to Los Angeles Mayor Antonio Villaraigosa. During her tenure at the City, DCA and its programs were awarded more than $23 million in funding from private and public entities. As founding Program Director for the Arts for the Doris Duke Charitable Foundation (1998-2005), Ms. Garay-English was responsible for one of the largest national arts funders in the United States. She awarded $145 million to arts organizations in the U.S. and abroad during her nearly eight-year tenure.
DEBRA J.T. PADILLA
Debra is infused with a deep understanding and commitment to socially relevant, activist minded, diversity driven organizations, believing art can be a tool for social change and self-transformation, honored to have served as Executive Director of SPARC for 25 years and as Managing Director of Borderlands Theater in Tucson, Arizona for 7 years, Chair Emeritus of the Board of Directors of Arts For LA, and served 8 years on the board and 9 months as Interim Executive Director. Debra was also appointed by LA County Board of Supervisor Shelia Kuehl to serve on the Los Angeles County Cultural Equity and Inclusion Committee. She is presently working as the Senior Advisor for Heidi Duckler Dance. Debra has served on numerous panels and committees, including but not limited to: the Rockefeller Foundation, the J. Paul Getty Trust for the Visual Arts, the Ford Foundation Working Capital Fund Panel, the Hispanic Heritage Awards Foundation-Youth Awards Committee Chair, the National Endowment for the Arts, the Latino Theatre Council for the Latino Theatre Initiative at the Mark Taper Forum, the Los Angeles Cultural Tourism Department, the City of Santa Monica Cultural Grants Panel, the Los Angeles County Arts Commission Civic Art Panel, the Tucson/Pima Arts Council Grants/Heritage Panel, Arizona Commission on the Arts Grants Panel, the Tucson Museum of Art Advisory Board, and served for 14 years on the Board of Directors of Cornerstone Theater Company and for 5 years on the Diversity Advisory Committee for the Center Theatre Group of Los Angeles. She was selected by the California Community Foundation to be part of their leadership fellowship program entitled "Ambassadors Within."
Debra is a recipient of the Durfee Foundation Sabbatical Award, Cornerstone Theater Trailblazer Award and Flor y Canto Champion of Change Award in Art and Culture.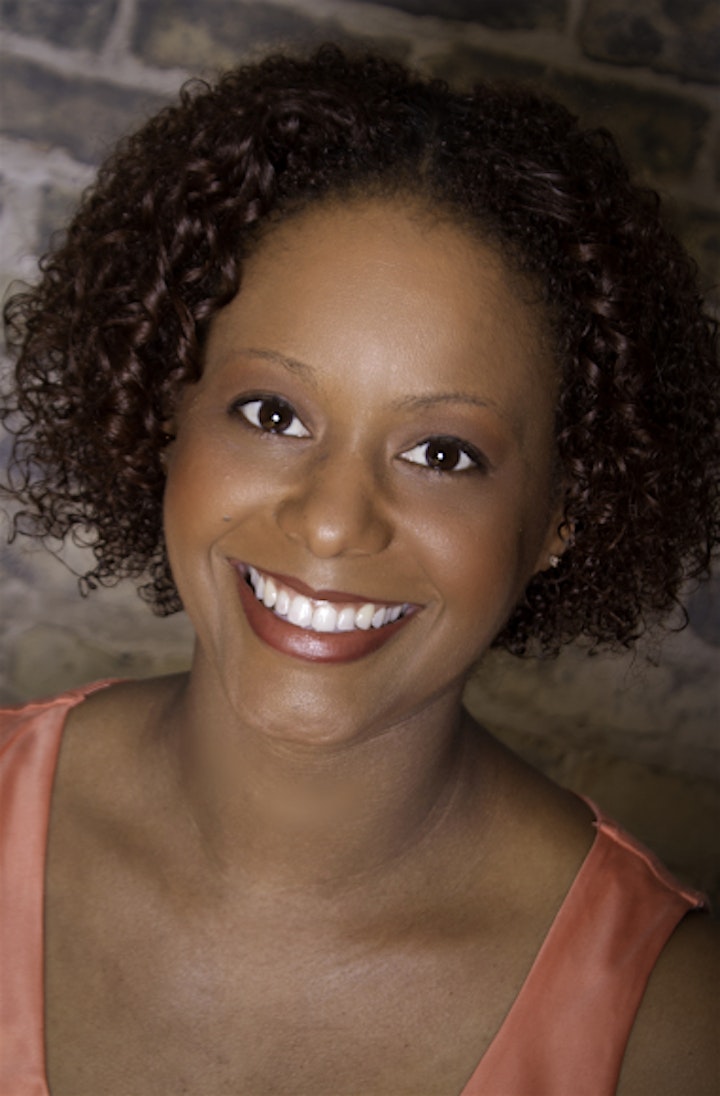 SHAUNTÉ R. CARABALLO
Shaunté R. Caraballo is an Assistant Professor at CSU Dominguez Hills in the department of Theatre, Speech and Dance where she teaches in all three disciplines, and is the Speech and Debate Coach. She has a BA in Communication Arts from California Baptist University and Master of Fine Art in Acting from CSU Long Beach. She has been a working actor and performer for over 30 years. She is a hula dancer with Na Meakanu O Laka O Hawaii, a spoken-word artist, and creates solo and devised theatrical work. She is happiest traveling, volunteering, paddle boarding, and visiting Disneyland. She is an Army brat who has lived many places, but is happy to have recently returned to her hometown of Long Beach where she lives with her partner Craig, her bonus daughter Samantha, and her fur-baby Misty.
MIRANDA GONZALEZ
Miranda Gonzalez is currently a Producing Artistic Director at UrbanTheater Company (UTC) in Humboldt Park and works for The Nova Collective, a diversity equity and inclusion consulting firm. She was a founding ensemble member of Chicago's All Latina Theater company Teatro Luna and has devised and developed plays since 2000. She is a 3Arts and ALTA nominee and recipient of the International Centre for Women Playwrights 50/50 Award. Her most recent play Back In The Day: an 80's House Music Dancesical, World Premiered for the Destinos Festival at UTC in the fall of 2019. Previous directing, writing, and script development credits include; Ashes of Light by Marco Antonio Rodriguez, La Gringa by Carmen Rivera, Of Princes and Princesas by Paola Izquierdo at the 2010 Goodman Latino Theatre Festival, Lullaby by Diane Herrera, Crossed, GL 2010, The North/South Plays a workshop at the Chicago Department of Cultural Affairs; F.O.P and Crime Scene Chicago with Collaboraction; and Melissa DuPrey's Sushi-Frito at Free Street Theater. She is also an Executive Producer for the web series 50 Blind Dates with Melissa DuPrey and has written for web series Ruby's World Yo created by Marilyn Camacho, Season 1 epsidode 3 and Season 2 episodes 1-4.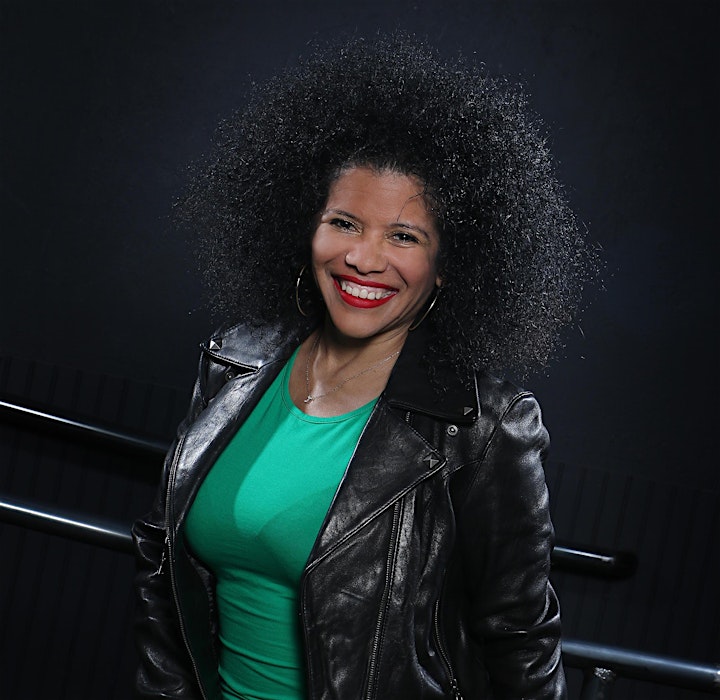 JENNY SALDAÑA
Jenny L. Saldaña is an actor, writer and comedian. She funny and nice, be like Jenny. Also she once baked a delicious pie.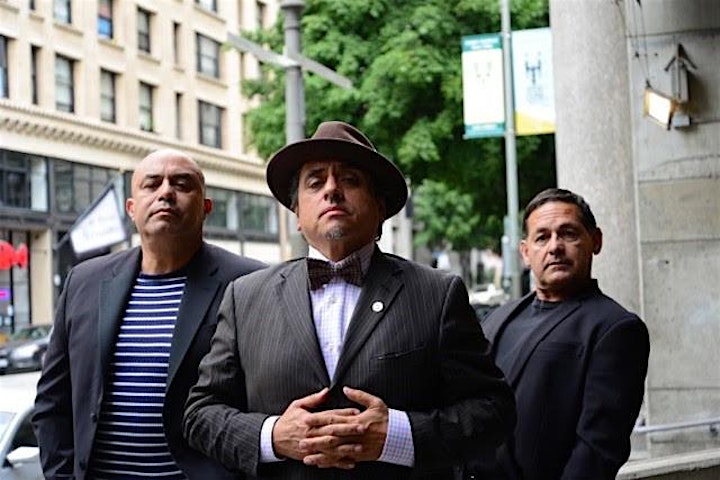 CULTURE CLASH
Established in 1984 in San Francisco's historic Mission District with Curator Rene Yanez and colegas Marga Gomez, Monica Palacios, and Jose Antonio Burciaga on Cinco De Mayo, Culture Clash has evolved into the nations leading Chicano|LatinX Performance Trio. Culture Clash is social Justice Warriors committed to telling the stories with the truth from which they were gathered in the field, from deep in Cartel Country to the ACT UP Safe Houses of San Pancho and the poetic legacy of the Lower Eastside on NYC and beyond. Standing witness to Immigrant Rights abuses and the caging of our children to the state-sponsored racism which brings us to our current climate of converging viruses of Covid 19 and the confederacy of Donald Trump.
With a body of plays published and performed in the nations leading theaters, the current Culture Clash of Ric Salinas, Herbert Siguenza and Richard Montoya endeavored to thrust a sharp dagger in the heart of the notion of "comedy troupe." Instead, they have created full length plays - however - they find the current reality has pulled them back into the fray of short-form satirical sketch or digital content for theaters such as The La Jolla Playhouse. These urgent times are fitting for the earlier form as evidenced in the enclosed videos you are invited to view at your pleasure. AYE!
Join arms with Culture Clash as we say in no uncertain terms that the time for Anglo Institutions paying lip service to Theater Practitioners of Color is past due- Black Folks have not been murdered so we can now enjoy career boosts and commissions. We must take this moment and speak truth to power and the solidarity we seek is not that all lives matter, BLACK LIVES MATTER NOW! And let us remember the BLM Leadership that marched with us in the streets demanding the end of ICE - in solidarity, we must say with urgent dispatch that BLACK MINDS BLACK BODIES BLACK BREATH BLACK LIVES MATTER.