Tour tiny houses, connect with vendors, and listen to innovative speakers!
About this event
MicroLife Institute is thrilled to bring back our annual Tiny House Festival this fall! Join us in exploring and championing well-designed micro spaces, innovative housing techniques, and all things housing!
This year's festival, held in Avondale Estates, will feature a number of tiny houses available to tour and get a firsthand feel for what living in 250 square feet is like. Stop by our main stage to listen to keynote speakers, all professionals and innovators in the housing world. Peruse our vendor tents to learn about minimalism, downsizing, sustainability, home care, innovative housing solutions, and more. Finally enjoy discounts and specials at local Avondale Estates restaurants, coffee shops, and breweries as a patron of the festival. We can't wait to see you there!
Please plan to purchase tickets online to facilitate check in at the festival. Single day tickets purchased at the door of the event will be $20 via Venmo (@MicroLife), Cash App (@TheMicroLife) or cash (exact change only).
Get Involved:
Planning to bring a group of more than 30 people? Email us for a group rate at info@microlifeinstitute.org with the subject line "Tiny House Festival Group Rate".
Event Location:
Outside of Little Tree Art Studios: 2834 Franklin St, Avondale Estates, GA 30002
and
The Lost Druid Brewery: 2866 Washington St, Avondale Estates, GA 30002
Event Timing:
Saturday, October 16th, 10am-6pm
Sunday, October 17th, 11am-5pm
VIP Event:
Come hang out and network with us and other professionals and innovators in the housing world at The Lost Druid, one of Avondale's famous breweries! Saturday, October 16th, 6pm-9pm.
Please bring a mask to the event. Masks will be REQUIRED for entry to tour the tiny houses. Thank you!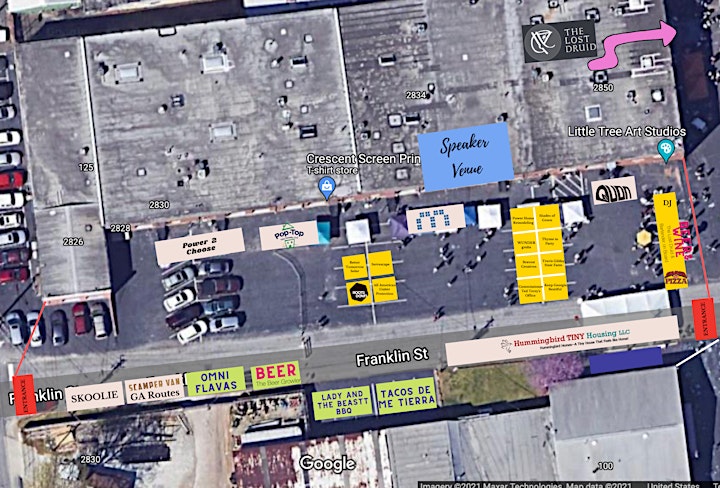 Take MARTA to Tiny House Festival at Avondale Estates October 16 – 17, 2021. Exit at Avondale Station. One-way fare $2.50.
Handicap parking will be available on site. Free on-street public parking can be found throughout Avondale and at the following locations: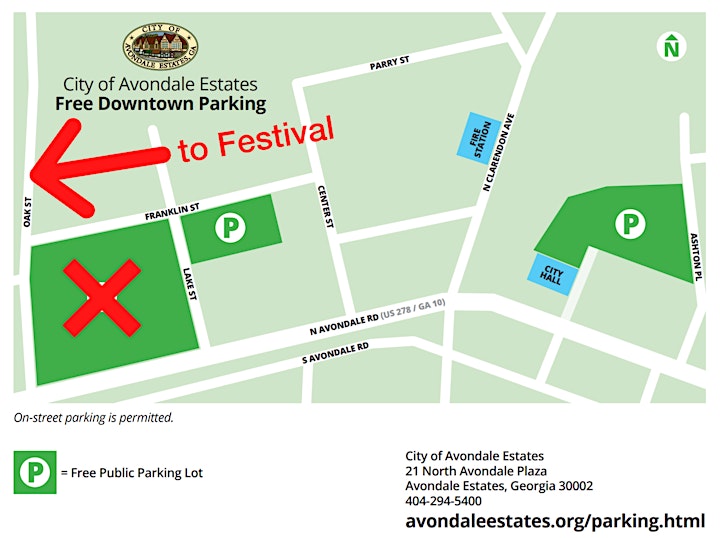 Speaker Schedule (Subject to Change):
Saturday, October 16
11am - Brandy Hall (Shades of Green Permaculture, "3 Pillars of a Regenerative Landscape")
12pm - Will Johnston and Kim Morrison (MicroLife Institute, "Building the Cottages on Vaughan")
12:30pm - Commissioner Ted Terry (DeKalb County District 6 Commissioner)
1pm - sCAMPer Van ("Van Life 101")
1:30pm - Andy Zhu (Pentagon Holdings, "How to Build Community")
2pm - Clint Gooch (Mustard Seed Tiny Homes, "Building a Tiny House")
2:30pm - Mayor Jonathan Elmore (Avondale Estates Mayor and Architect, "The Many Benefits of Diverse Housing Options")
3pm - Katherine Moore (Georgia Conservancy, "Keeping Georgia Beautiful")
3:30pm - Will Johnston (MicroLife Institute, "Micro Living with Pets")
4pm - Travis Gilday (State Farm, "Insuring Your Tiny Home")
4:30pm - Booker Washington (Level-Minded Capital Investments Inc., "Micro to Mainstream- Bridging the Divide")
Sunday, October 17
12pm - Rob Hopek (The Lost Druid Brewery, "Homebrewing in a Tiny Home")
12:30pm - Chanel Zeisel (Atlanta Department of City Planning)
1pm - Jewel Pearson (Ms. Bohemian Soul, "All About Tiny Living")
2pm - Will Johnston (MicroLife Institute, "Micro Living with Pets")
2:30pm - Mayor Jonathan Elmore (Avondale Estates Mayor and Architect, "The Many Benefits of Diverse Housing Options")
3pm - Mario Cambardella (Servescape, "Innovation in Hyperlocal Supply Chain Management")
3:30pm - Jamie Rosenthal (Roots Down, "Solving Climate Change while Feeding People")
4pm - Travis Gilday (State Farm, "Insuring Your Tiny Home")
Time Home Builders/Showcasing:
Hummingbird Tiny Housing
Quon
Pop-Top Tiny Homes
Power2Choose
SCAMPER Van
Skoolie
MicroLife Institute
Food and Drinks:
Bartender on Board
The Beer Growler
Lady and the Beastt BBQ
The Lost Druid Brewery
Omni Flavas
Savage Pizza
Tacos De Mi Tierra
Vendors:
Better Tomorrow Solar
District 6 Commissioner Ted Terry
Keep Georgia Beautiful
Power2Choose
Power Home Remodeling
Pop Up Flowers
Roots Down
Servescape
Shades of Green Permaculture
Thyme to Party
Travis Gilday State Farm
Wundergrubs