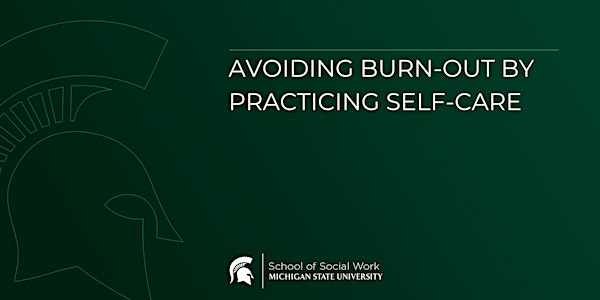 Avoiding Burn-Out by Practicing Self-Care
Avoiding Burn-Out by Practicing Self-Care
Refund Policy
Refunds up to 7 days before event
About this event
Providing services with finite resources to needy clients can be stressful, especially during a pandemic! This course will explore ways for practitioners to develop an understanding of self-care and its importance to practitioner health. Participants will be given a toolkit of strategies to practice self-care in their own lives using somatic techniques and evidence-based interventions.
Beginning and Introductory skill levels.
3 CECHs
As a result of this course, participants will be prepared to:
1. Recognize and articulate an understanding of the importance of self-care.
2. Explore various strategies to create a holistic plan of self-care.
3. Identify barriers to mental health in helping professions.
Instructor:
Kelley Hollie is an LMSW, therapist, and scholar-activist with 18 years experience in child welfare, international adoption, international Social Work, working with trauma and clinical practice. Her research interests include trauma, child welfare, autism, transracial adoption, the Black family, and social work education. She resides in Phoenix, Arizona with her husband and two young children.