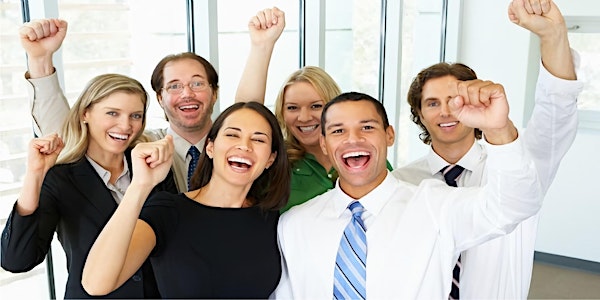 Avoid Big 5 Mistakes in Business Growth (B2B Networking Opportunity)
If you are a business owner and you want to RAPIDLY grow your business in ANY MARKET then this workshop and presentation is for YOU.
When and where
Location
Fort Bend County Libraries - University Branch (Meeting Rm. #2) 14010 University Blvd Sugar Land, TX 77479
About this event
Open to ALL business owners! Plus a B2B networking opportunity.
"Do I really know the BIG 5 MISTAKES I'm making in growing my business?"
For most small business owners, the answer is: "No."
And that is destructive.
Our MISSION is to grow our business, where people find it compelling to buy our goods and services. Yet, if we CAN'T decide exactly HOW to grow our business, or what mistakes we are making, what chance do we have? How can we grow our business when we don't even know where we are going wrong?
Can you answer these questions?
Which 3 THINGS does a profitability coach do differently from a business consultant or a mentor?
Do you know the BIG 5 MISTAKES you are making when you grow your business?
Do you know what you are NOT USING to understand prospects and market to them?
How do you DISTINGUISH your service or offer to prospects?
Why do you NEED bookkeeping?
What steps will INSTANTLY reduce sales pressure to make the same profit?
Why are you INVISIBLE to your market and what should you do about it?
Which steps will help you avoid SPENDING TREMENDOUS HOURS at marketing?
In this two hour workshop, you will learn:
How to easily understand what your prospects want without expensive choices
How to avoid the "delayed" options in getting your business online
Why use Key Performance Indicators
How to get superior teams together
Building a Unique Selling Point
Understanding pricing, budgeting and tracking costs
Strategic Plans versus Business Plans
Creating business value for growth
And much, much more.
There are two types of business owners in the world:
1. Those that know exactly how to grow their business, before they spend all they have, and
2. Those that SUFFER years of frustration, loss, and confusion because they don't understand what is (REALLY) GOING ON when they take steps towards business growth
Plus, this could be your b2b networking opportunity.
IMPORTANT: Park in front of the library in the GATED AREA. Once the meeting is over, you can have the library validate your ticket so that you won't have to pay for parking. Please DO NOT PARK elsewhere – you will get a parking ticket.