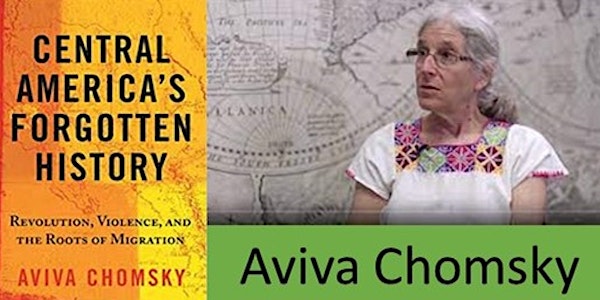 Aviva Chomsky and Central America's Forgotten History
Aviva Chomsky, historian, author and activist, will speak at a virtual event sponsored by the Brookline-Quezalguaque Sister City Project.
About this event
Professor of History and Coordinator of Latin American, Latino, and Caribbean Studies at Salem State University, Aviva Chomsky is a prolific speaker and author. Her latest book is Central America's Forgotten History: Revolution, Violence, and the Roots of Migration (Beacon Press, 2021). She will speak on this topic in general and include how it applies to the situation in Nicaragua. Copies of the book are available at Brookline Booksmith in Coolidge Corner or Beacon Press.
There is no admission fee, but this is a fundraiser for the Brookline-Quezalguaque Sister City Project. Activities undertaken in the past include constructing a library, a school, and a health center; equipping computer classrooms; and furnishing a maternity facility. Current activities include improving the rural water system and providing scholarships for university students. Support is also provided for ongoing health, art and educational programming.
Register here to receive the Zoom link. For Information on how to donate, please go to the BQSCP website. Donations are tax-deductible to the extent allowed by law. Donors who contribute $100 will be entered into a raffle to win one of 10 prizes, which include copies of Chomsky's book and hand-crafted items from Nicaragua.