Description
Provide a platform for discussion and debate, to address some of the key risks to employee wellbeing in the ever expanding aviation industry. The aim is to approach the subject of emotional and physical performance from a non-clinical perspective, while also identifying some of the possible solutions applicable to our daily lives. Our focus is ultimately to support airlines management, regulators & government bodies to develop and integrate a sustainable wellbeing culture. This conference will provide a platform to merge our highly regulated industry to a more holistic approach, pivotal in maintaining safety.

---
Topics of Discussion
1. What are the current best practices adopted by aviation companies in developing and managing employee wellbeing culture and what can be learned from it?

2. What role do the regulatory authorities take in supporting employees' wellbeing and how could they further assist the industry to mitigate safety risk and improve human performance?
3. What are the latest research and scientific findings of the psychological and physical human body in a flying and high-stress environment?
---
Who Will Participate
Airline Directors, Management & Supervisors
Approved Training Organisations (ATO's)
Airline HR
Safety Instructors
ATC Instructors
SIM Instructors
Air Accident Investigators
AC Engineering Management
CRM Instructors
Crew Control Management
Aero-Medical Staff
Flight Training School Management
Individuals seeking to enhance their awareness in the fields of wellbeing, safety and human performance in aviation
---
Why Attend
Our unique selection of industry leaders, expert speakers and panelists, will share their extensive knowledge, experience and insights.
Together, we aim to learn how to embrace individual responsibility for our own wellbeing and to explore means of support from management, regulators, and decision-makers in the aviation industry.
Our collective responsibility is to optimise how we can help, educate and support our front-line employees - placing people at the centre of modern aviation.
"Clients do not come first. Employees come first. If you take care of your employees, they will take care of the clients."
Richard Branson
---
Guest Speakers
Ralph James – Director Institutional Reform, Irish Aviation Authority
Jim Gavin - Director Assistant, Safety Regulation Division, Irish Aviation Authority
Paul Harris – Aviation Psychologist / Deputy Chair RAeS HF Flight Ops & Training / Director, Health Psychology Ireland
Mandana Kazem - Principal Human Factors Consultant/ Senior Management Consultant, ARUP Aviation
Paul Cullen - Captain, Associate Researcher, School of Psychology, Trinity College Dublin
Joan Cahill - Research Fellow & Principal Investigator (CIHS), School of Psychology, Trinity College Dublin
Keith Gaynor - Senior Clinical Psychologist/ Assistant Professor in Clinical Psychology, Trinity College Dublin
Gitte Furdal Damm - CRM Trainer & Owner of About Human Factors
Owen Sims - Type Rating Examinera and CRM Trainer, Flybe
James Wylie - Head of ATC Leeds Bradford UK
Dylan Scally - M.Sc Exercise Physiology, B.A Biochemistry
Carl Eisen - Captain & Founder of Mindful Aviator
Learn More About Our Guest Speakers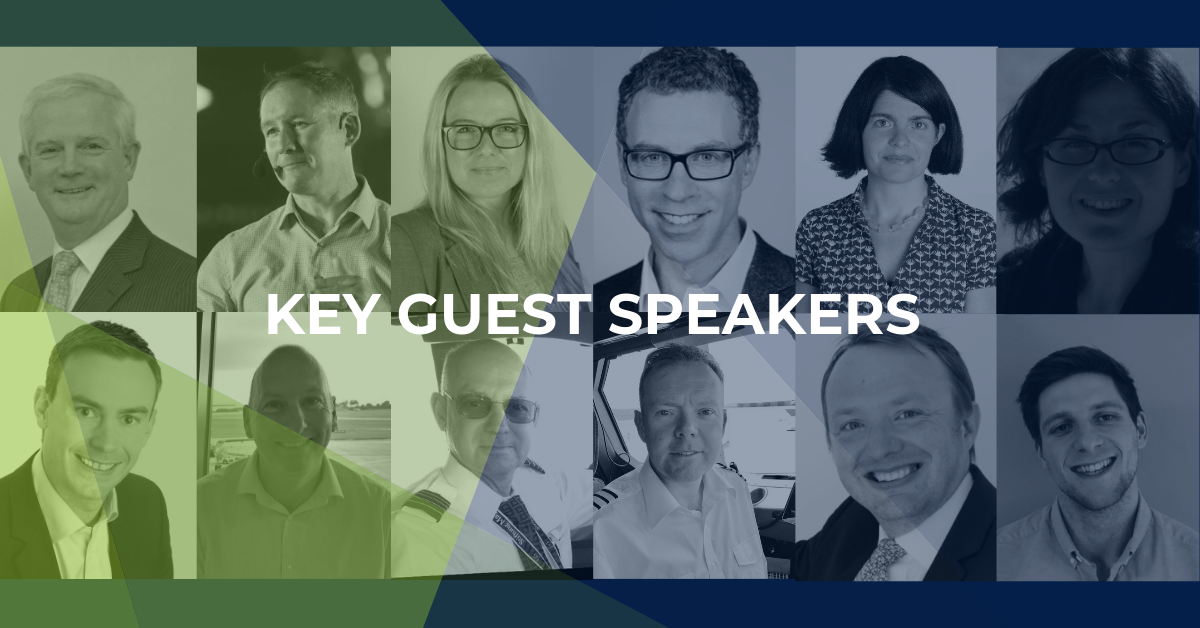 ---
For group discounts or sponsorship opportunities, please email: valentina.fitzpatrick@aviofit.com