About this Event
FOR THE FIRST TIME EVER, AVI8TED THOUGHTS® WILL BE AVAILABLE TO THE GENERAL PUBLIC!
THIS EVENT IS OPEN TO THE GENERAL PUBLIC, BUT IS FOR THOSE OF YOU WHO HAVE SUPPORTED THE BRAND FOR YEARS.
Avi8ted Thoughts® Lifestyle Brand is an ode to individuals whose thoughts take our world to new heights. Avi8ted Thoughts seeks to enhance the world, by enhancing the minds of man, by providing a paradigm to shift towards. An Avi8ted Thought is one that is pure and positive, necessary and eternal, whose actualization is the spark that sets the universe ablaze for the better. Thought by nature is elusive, and cannot be handled or heard, but has in it the power to effect the world and everything in it. Avi8ted is the manifestation of this phenomenon, the symbol for those that think Avi8ted Thoughts, speak Avi8ted words, and perform Avi8ted actions.
WHAT TO EXPECT:
-AVI8TED THOUGHTS® FOLLOW THE SUN SUMMER2019 CAPSULE [SOCKS, SHORTS, T SHIRTS, BUTTON UP SHIRT]
-ART INSTALLATIONS BY THE DISTRICT DODGER AND VARIOUS ARTISTS
-CHAMPAGNE TOAST
-VIBES
About Avi8ted Thoughts®:
Avi8ted Thoughts® is a philosophy and phenomena personified as a lifestyle company. Avi8ted Thoughts, Inc. is a subsidiary of Avi8ted Holdings, Inc. an Impact Investment and Business Development company currently developing sustainable Avi8ted communities globally.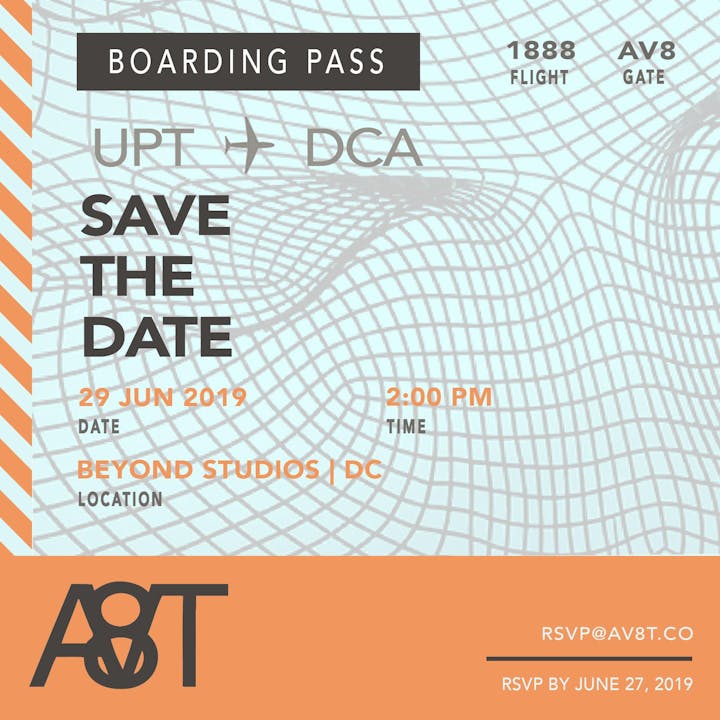 Want to get the Avi8ted Members discount? Share the above flyer on your social and email us the link to your post for a free code at rsvp@av8t.co