Description
About the RedBus
The AvePoint RedBus came to life with the purpose of bringing Microsoft MVPs to the Microsoft community, reaching those who otherwise wouldn't have access to the knowledge, expertise, and networking of events like SharePoint Saturdays. The RedBus' maiden voyage was October 2016, and we are giving back to the community again this year in South Africa. From Johannesburg to Cape Town, the RedBus full of MVPs and cloud experts will make 3 stops along the way to present the latest and greatest around Office 365, SharePoint, and Azure.
The Microsoft community is important to AvePoint, and we want to give all community members the opportunity to attend a SharePoint Saturday. So, we bring the Microsoft MVPs and international speakers to you.
Sessions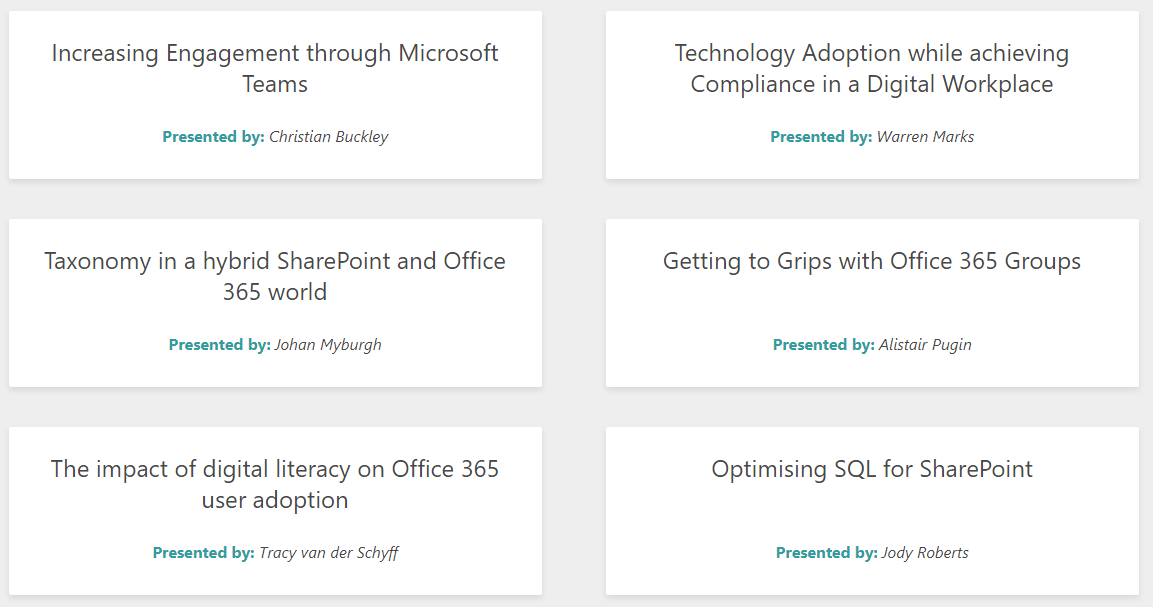 The #RedBus is coming your way! Check out where we will be next.