Description
**Advanced sales ended at 6:00pm. Tickets will be available at the door beginning at 6:30pm**
Avenue B is Jed Moss (formerly of Air Supply) and siblings Leslie and John Mauldin playing music from Modern Folk to Broadway, with a little blues thrown in - Avenue B has been dubbed the group that has something for everyone! Recent audiences have come to their feet and given rave reviews about the tight vocal harmonies and original music of Avenue B. Jed Moss, (keyboard/piano), Leslie Mauldin (songwriter/acoustic guitar) and John Mauldin (bass/percussion) grew up together, then went into separate entertainment careers traveling the globe doing everything from one person shows to leading opera roles to playing for arena audiences and even for Prince Charles! Now back together as Avenue B, they return to the passion that first drew them to music as children. Join them as they take you on a journey back to that simpler time, and beyond.
April 19th, 2017
General seating: $22 w/ Avenue B "Roots: Back to Passion" CD ($27 at the door)
Preferred seating: $27 w/ Avenue B "Roots: Back to Passion" CD ($32 at the door)
Doors at 6:30pm, show at 7:30pm
Live music in BAR365 beginning at 5pm!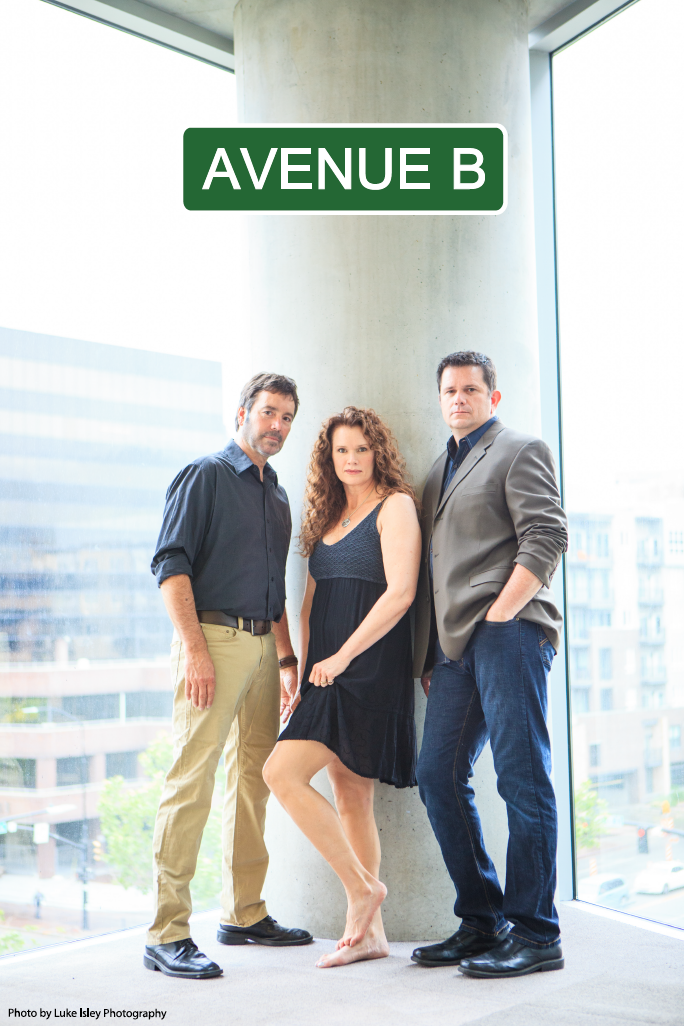 The Sapphire Room has a full food, bar and signature cocktail menu that is served before and during the show. This is an all ages event with FREE, convenient parking.
Please join us in the Riverside Grill before the show! Show your server your ticket to get 'buy one, get one free' entrees!

Many tables in the Sapphire Room are at bar height. Those requiring lower or ADA accessible seating will be most comfortable in the "Preferred- ADA Accessible option" section. Those seats are first come, first served and available for purchase by any guest.
100% refunds are available until 48 hours before the event. Refunds cannot be processed after the event occurs for any reason.

Boise's best kept secret! The Sapphire Room at The Riverside Hotel, 2900 Chinden Blvd. Garden City, Idaho 83714.
---
Need assistance? WE CAN HELP! Please call 208-331-4930 to order over the phone. Phone orders are available from 9am - 6pm, Monday - Friday. If you need help after-hours or on weekends, please email music@riversideboise.com (fastest) or leave a voicemail at 208-331-4930 and we'll get back to you as soon as we can. Thank you for supporting local live music!