Join the Outsiders on Saturday, May 15th for our second hike in Stockholm.
About this event
This time we´ll be doing Äventyrsstigen, a 8,7km out and back trail located near Grödinge. The trail has ascending heights with beautiful views, through deep ravines and ancient forests. The terrain is partly wild and very hilly, hence the name!
Bring your hiking shoes or sturdy sneakers (you'll need them), dress warm, pack water and a sandwich, invite some friends and get ready to enjoy the outdoors.
We'll start the day at Kungsbron 12.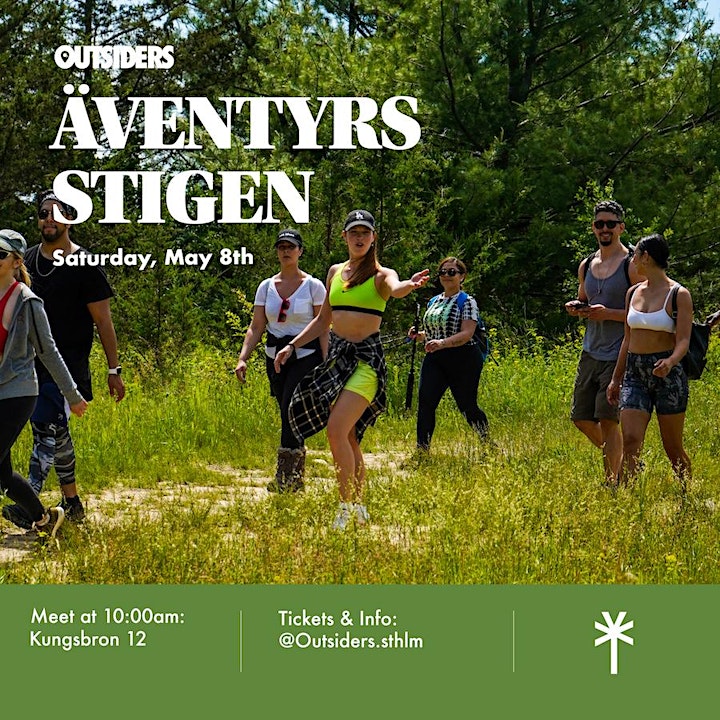 **MUST READ** - COVID-19 Precautions:
We are providing transportation to the adventure for all. It´s a bus that takes up to 40 people. Passengers must wear masks during the bus ride.
Tickets are 250kr x person with transportation. This also includes snacks and drinks for the hike.
Transportation service provided by Ekman Buss.
EVENT DETAILS:
10:00 AM – Meet at Kungsbron 12
10:30 AM – Depart
11:30 AM – Arrive at hike entrance
1:45 PM – Snack break on the trail
4:00 PM – Lida Värdhus for drinks, food and good talk!
5:00 PM – Depart back to Kungsbron 12
What's included in your ticket:
Transportation
Guided Hike
Drinks on the bus
Snacks on the bus
Organizer of Äventyrsstigen Hike
A Stockholm-based social club with a goal to bring people together, foster a sense of community, and develop meaningful connections through shared outdoor experiences while raising awareness for various charities.
Our social club will help break the day-to-day routine we all find ourselves in. The give-and-take of an outdoor experience will change and empower you.