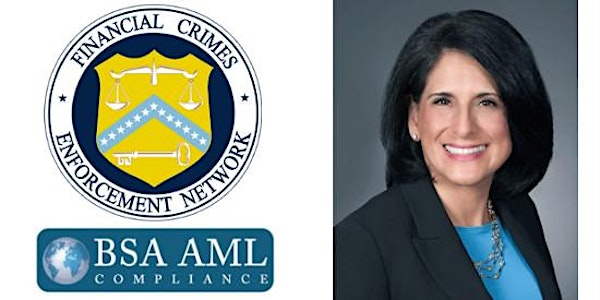 AVCU's 2020 Virtual BSA & Anti-Money Laundering Seminar via Zoom Meeting
Learn this law in great detail, the latest revisions to policy and implementation, and the best practices for staying in compliance.
About this event
Presented in partnership by AVCU & CULCT
Virtual BSA Officer Seminar Tuition Fee: $99 per attendee
Who should attend? - This seminar is appropriate for anyone who is responsible for your BSA / AML program, especially designated officers, risk managers, compliance / operations / administration executives, auditors, and select volunteers.
Personalized Training Completion Certificate - Every attendee who completes the four hour in-person training session will receive a digital certificate signifying that this seminar meets the required training obligations of the Bank Secrecy Act as mandated by FinCEN.
Interactive Discussions and Experience Sharing - Attendees of this virtual session will be strongly encouraged to utilize the full audio and visual capabilities of their computer throughout this four hour session to maintain the same level of communication and knowledge sharing for which our annual in-person session is well known. Please be ready to participate and increase the educational value of the seminar for all.
Presenter:  Judy Britt-Cavanaugh, Paralegal, Vice President of Compliance, CULCT.
Certifications: CAMS (Certified Anti Money Laundering Specialist, Association of Certified Anti-Money Laundering Specialists), CUCE (Credit Union Compliance Expert, CUNA), BSACS (Bank Secrecy Act Compliance Specialist, CUNA).
Judy joined the CULCT in January 2013 as Training and Compliance Coordinator and now holds responsibilities of VP of Compliance with the league servicing nearly 75 affiliated credit unions. Prior to joining the League, Judy had extensive compliance/paralegal experience interpreting state and federal regulations, legal communications and contracts as well as providing relevant compliance training. She attended Sacred Heart University for Business Management and obtained her Paralegal Certification from the University of Connecticut.
Presenter: Shanon Peters, Shared Compliance Specialist, CULCT
Certifications: BSACS (Bank Secrecy Act Compliance Specialist, CUNA), CUCE (Credit Union Compliance Expert, CUNA)
Shanon joined the CULCT in August 2019. She provides operational assistance to affiliated credit unions with compliance related queries, policies, procedures and internal audits. She also assists credit unions with NCUA and Department of Banking examination findings. Shanon has more than a decade of successful experience within both the credit union and banking industries.
CLICK HERE TO DOWNLOAD THE SEMINAR PROMOTIONAL BROCHURE.
The full program outline and additional information are also available via our website's Educational Seminars page.
Registration Policy: The $99 per person tuition fee is displayed on Eventbrite as "free" because AVCU prefers to invoice our credit unions directly for in-person education events. Your invoice will be mailed or emailed in mid-October in accordance with the invoicing procedure already established between your credit union and AVCU.
If the contact person submitting the registration is not the attendee, before proceeding please have ready the actual registrant's full name, title, and email address so they can be provided with the Zoom Meeting link.
Registrations cannot be cancelled after 5:00 PM on October 30, 2020 and will not be refunded after that date. Substitution requests will be allowed (by email to John Cote only please) until 5:00 PM on Monday, November 16, 2020.