Avanti Sales & Entrepreneur Summit 2017

Thursday, April 27, 2017 from 7:30 AM to 11:30 AM (EDT)
Event Details
Avanti Sales & Entrepreneur Summit 2017
Date: April 27, 2017
Time: 7:30 a.m. - 11:30 a.m.
Location: St. John Fisher College in Rochester, NY
Cost: $25 per person
Bring your game to the next level by adopting the latest sales and entrepreneurial mindset strategies!

Karen Benjamin | Topic:
Step it Up – The Top 6 Traits of Top Sales Performers in 2017
Co-founder and Co-owner of Worldleaders
Sales tenure is at an all-time low of 1.4 years per position. The right hiring decisions are being made only 25% of the time.  26% of sales people impact 85% of revenue. With all of this happening, it's more important than ever to know what top sales performers do differently. If you are in sales, you'll want to step it up to be in that top echelon and if you're hiring sales people, you'll want to recognize those that are. In this presentation, you'll learn the top 6 things that separate the top performers and how to be one or build a team of them.
More about Karen Benjamin:
Karen Benjamin is the co-founder and co-owner of Worldleaders, a sales improvement firm focused on sales method implementation, sales training and outsourced sales recruiting.  She is responsible for leading the Outsourced Sales Recruiting Practice. With over two decades of experience selling, leading sales teams, and hiring top sales professionals her selected accomplishments include: 
Consecutive Annual Objective Management Group (OMG) Sales Assessment Award Winner, Certified Objective Management Group ( #1 World Ranked Sales Assessment Tool) Practitioner, Nine-time Presidents Club Winner (Selling IT Services Solutions), "Executive to Watch" by the Rochester Women's Network, IT Woman of the Year by the Association for Women in Computing, and Distinguished Alumni by RIT, College of Professional & Technical Communications.  
Prior to launching Worldleaders, Karen was a Vice President at Ciber, an international Information Technology consulting firm.
Karen serves on several boards and committees in her local community including Infotech Western, NY, Digital Rochester and the Small Business Council. Karen holds a B.S. in Professional and Technical Communications from the Rochester Institute of Technology and a M.S. in Organizational Management from Roberts Wesleyan College.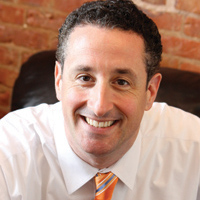 David Mammano | Topic: Change the Rules. Change the Game

Founder of Avanti Entrepreneur Group, America's Entrepreneur Coach
In order to win, you have to rethink the game. Businesses aren't run like they were 20 years ago, or 5 years ago … or even last year.&nbspWords like "pivot" and "re-invent" aren't optional buzzwords anymore — they are mandatory strategic decisions that must be made often.While David has had the same EIN (Employer Identification Number) for his company since 1995, his business doesn't even begin to resemble the original business model. David eats pivots for breakfast!  At this event, attendees will be given a roadmap to the 12 characteristics you must adopt in order to have the entrepreneurial mindset needed to win YOUR game!  
More about David Mammano:
For more than 22 years, David Mammano has been a serial entrepreneur. Having started seven businesses from scratch, today he is helping others start or grow their businesses by infusing the latest entrepreneurial principles into their strategy. 
David founded a three-time Inc. Magazine 5000 Growth Company, is the host of The Avanti Entrepreneur podcast, a contributing writer to Forbes.com, was a TEDx speaker, and is an adjunct professor at the University of Rochester, as well as the author of business and college planning books. David graduated from the University at Buffalo with a Bachelor's Degree in Communications/Advertising. He is also a graduate of the MIT Entrepreneurial Masters Program, an executive education program offered through the Entrepreneurs' Organization (EO). 
---
SCHEDULE FOR THE EVENT
7:30- 8:30 a.m. Registration
8:30 - 9:45 a.m.  Welcome and David Mammano  
9:45 - 10:30 a.m. Refreshment Break/Vendor Fair
10:30 - 11:30 a.m. Karen Benjamin
When & Where

St. John Fisher College
3690 East Ave
Cleary Auditorium in Kearney Hall
Rochester, NY 14618


Thursday, April 27, 2017 from 7:30 AM to 11:30 AM (EDT)
Add to my calendar
Organizer
David Mammano
David Mammano's mission in life is to help people realize their highest potential. As an entrepreneur, David founded the beginning of what would eventually be Next Step Education Group in 1995. Today, David is an accomplished entrepreneur in the field of education and the success with his own workplace culture philosophies has catapulted him to the professional speaking arena as well.
David is inviting you on a journey with him!
Avanti Sales & Entrepreneur Summit 2017