Avance Presents: #TheBridgeWeCross - An Advocacy x Printmaking Night
Description
MIL GRACIAS! THANK YOU to our commUNITY for supporting our Class of 2017's KidsBridge fundraiser at the legendary Self Help Graphics!
---
ACADEMIA AVANCE Presents: #THEBRIDGEWECROSS -
A Live Printmaking Experience, Bridging Social Justice Advocacy & The Arts
What's the vibe? GOOD TIMES for a GOOD CAUSE. Bring a friend, bring a t-shirt and pick an image to PRINT LIVE on your clothing at the show! EAT delicious food, DANCE to the soulful Latin sounds of CAVA & groove to the eclectic beats of DJ MARCELO TIJERINA (of Mexican Dubwiser band)!!
---
**Artwork will reflect imagery of issues affecting our community today, including: IMMIGRATION, CLEAN WATER, EDUCATIONAL EQUITY and beyond.**
This year's KEYNOTE SPEAKERS include DIANA VARGAS-AVELICA & FATIMA AVELICA.
Diana (pictured below - top right) is a KidsBridge senior who was recently accepted to USC, is ASB Class President, the Class of 2017 Valedictorian, as well as an aspiring attorney.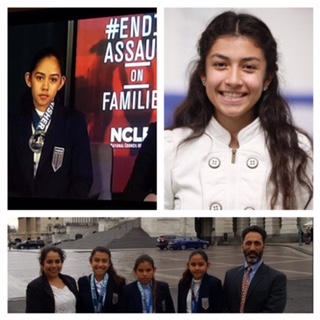 Her cousin Fatima (pictured above - top left) is an Avance 8th Grader who is advocating nationally to #RELEASEROMULO. Romulo is Fatima's father, who was detained by ICE a month ago in Highland Park, while taking her to school. Both Diana and Fatima recently completed the LA Marathon, which they dedicated to Romulo. In addition to attending an NCLR conference last week in Washington, D.C., the Avelica sisters and cousins met with congressional leaders to ask them to make the pledge to #EndTheAssaultonFamilies and immigrants.
Hear about their rise to leadership, along with fellow KidsBridge senior students, and learn how Avance youth are changing their community through restorative practices and advocacy from LA, to New York and Washington, D.C. (Pictured in Washington D.C. [L-R, bottom row], is Avance Alumna/UC student and sister to Diana, Feli Arias, Diana Vargas-Avelica, Yuleni Avelica, Fatima Avelica, and Executive Director, Ricardo Mireles.)
Thursday, April 6, 2017
6:00PM – 10:00 PM
Tickets $25 per person - all ages

@ Self Help Graphics & Art
1300 E 1st Street, Los Angeles, CA. 90042
---

---> TAKE THE METRO! SHG is across from Metro Gold Line: Pico/Aliso Station.
--->This event is OPEN TO THE PUBLIC. Family Friendly. Youth from local schools are encouraged to attend.
---
What's KidsBridge? The short of it: Leadership, civic engagement, coalition building and professional development. Avance's KidsBridge program for college-bound seniors, prepares its students by providing rigorous A-G coursework and internships in a professional setting, through strategic partnerships with local businesses, nonprofits and government offices. KidsBridge fosters students' individual college and university goals, helps our Seniors to gain job skills, develop leadership ability; as well as educate students about current events in politics, policy, arts and culture as it pertains to the topic of focus for the year. It's our hope that KidsBridge students will aspire toward academic excellence, become positively engaged citizens in their community, and thrive in personal and professional environments.
This year's senior class theme, #TheBridgeWeCross and mission, began by studying water contamination issues in select cities, in which they explored community and government (public) engagement strategies, as well as policy effected in each community; specifically the PFOA contamination issue at the village of Hoosick Falls, NY, the Standing Rock Sioux Tribe and the Dakota Access Pipeline, and the Mohawk Nation 1990 "Oka Crisis" in Canada. When the new Presidential Adminsitration came into office, KidsBridge students began studying issues affecting their community, specifically immigration, health reform and education.

A culminating trip to Hoosick Falls, NY and the St. Regis Mohawk Nation, Canada will be directed mid May 2017, by course Instructors and select parent Volunteers. A delegation of approximately 50+ senior students will travel to the East Coast for this journey.
Avance's Class of 2017 greatly appreciates any contribution you may make at this time or in the near future. Thank you for your consideration!

---
About CAVA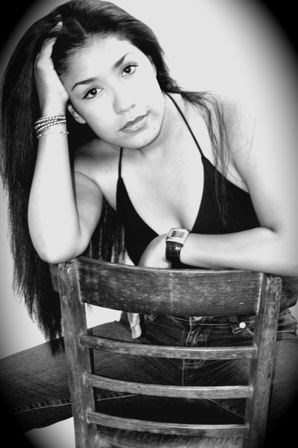 Claudia Gonzalez-Miranda, also known as CAVA, leads on percussion and lead vocals and communicates a strong-willed feminine energy through her singing that is simultaneously sultry, maternal and commanding on stage. Her band includes an ensemble that features Walter Miranda on piano, electric-keyboards & bass. Walter is a wildly talented musician most known for his eclectic arrangements in the short lived, but long remembered, ska group "Yeska" (a group he co-founded) and has been a musician performing with The Beastie Boys, Money Mark, Sublime, and Mexico's Plastilina Mosh.
About DJ Marcelo Tijerina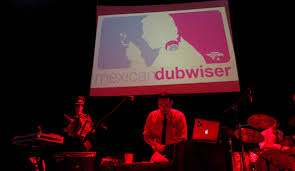 Marcelo Tijerina is the DJ of the band Mexican Dubwiser, which features Ulises Lozano of KINKY. Together they have produced 3 albums with their Mexican Dubwiser band, "Revolution Radio", "Electric City" and "Border Frequency." Marcelo hails from Monterrey, Mexico and his style mixes electronic rhythms with cumbia, reggae, funk, hip-hop, soul, dub, to soul and blues. He's performed at large festivals and venues across Latin America, Mexico and U.S., sharing stages, opening shows and going on tours with the likes of KINKY, Bajofondo, Manu Chao, DJ Krush, DJ Vadim, Mexican Institute of Sound, Nortec Collective: Bostich + Fussible, Amigos Invisibles, Bomba Estereo, Quantic, Celso Piña, plus Grammy award winners Grupo Fantasma, Natalia LaFourcade, Aterciopelados, Julieta Venegas, Molotov, Ximena Sariñana, just to name a few. Don't miss his set at the next KidsBridge community event!
About Academia Avance

Academia Avance Charter School exemplifies student success through academic, professional empowerment and community leadership. It sets the standard for charter public school excellence placing quality on education first, while valuing professional development, community building, diversity and fiscal and social responsibility. For further information about Academia Avance, visit www.academiaavance.org.