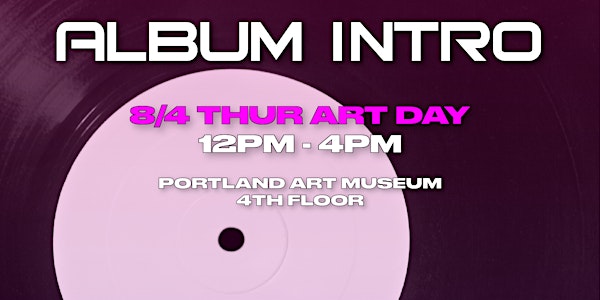 Aux | Mute Album Intro
Come visit the Portland Art Museum for free!! See The Numberz gallery and all the beautiful art! Hear some good tunes and visit the Bodega!
When and where
Location
Portland Art Museum 1219 SW Park Ave Portland, OR 97205
About this event
Date: Thursday, Aug. 4th
Time: 12pm-4pm
Location: 4th Floor of the Portland Art Museum
Price: Free w/ Registration
The Aux Mute Gallery hosts the Air streaming Rooftop. A performance area built In collaboration with many other artists to become a platform for musicians in a space where we've traditionally been told to be as quiet as possible. Otherwise we run the risk of ruining the museum experience for someone else. The exact opposite effect has happened as we've been allowed to add to the experience.
The latest additions to the
Numz Bodega have truly enhanced the vibe. Continuing in the theme of collaboration, BIPOC photographers from all over the United States have
contributed to the bodega story. Their art on our walls comes together in such a cohesive way while capturing these unique neighborhood staples.
Ticket code will be emailed one tickets are saved