Autumn on the Delaware: Pennypack Trail (Philadelphia to Bristol PA walk)
Description
11 mile walk from Fox Chase to Holmesburg along the Pennypack
10 mile walk from Holmesburg to Bristol along State Road
Autumn on the Delaware: Enjoy the stunning fall foliage along the Delaware River!
The first half of this walk takes us along the Pennypack Creek in all of its fall glory. We travel the Fox Chase spur of the Pennypack Trail from Rockledge up to Lorimer Park before following the creek downstream. This shady wooded course wends gently through the city to the Delaware River, offering a variety of footbridges and interesting old bridges passing over the trail, culminating with the King's Highway Bridge, built 1697, the oldest bridge in the nation. Finish at Holmesburg Junction and take the train home, or continue along State Road into Bucks County, with about ten miles of roadside walking before we reach Bristol.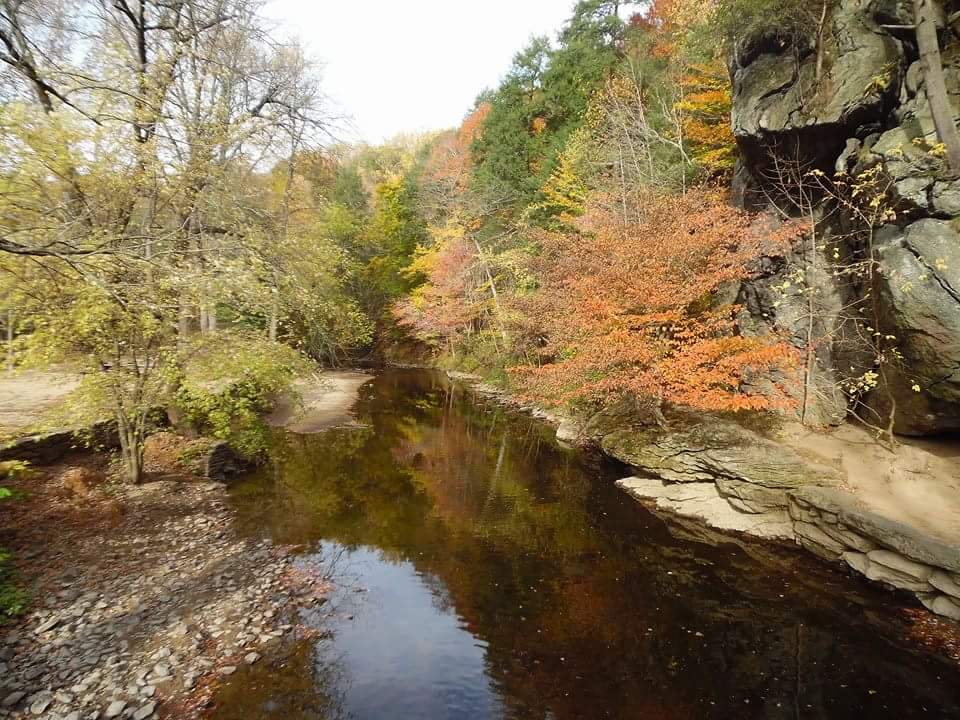 Points of Interest

Rockledge Park

Lorimer Park

Lenni Lenape Council Rock

Mini covered bridge

Fox Chase Farm

Pennypack Creek

King's Highway Bridge

Neshaminy State Park
Estimated distances and transit options from Fox Chase to:
Holmesburg: 10 miles (bus,train)
Torresdale: 13 miles (bus,train)
Cornwells Heights: 15 miles (bus,train)
Eddington: 17 miles (bus,train)
Croydon: 18 miles (bus,train)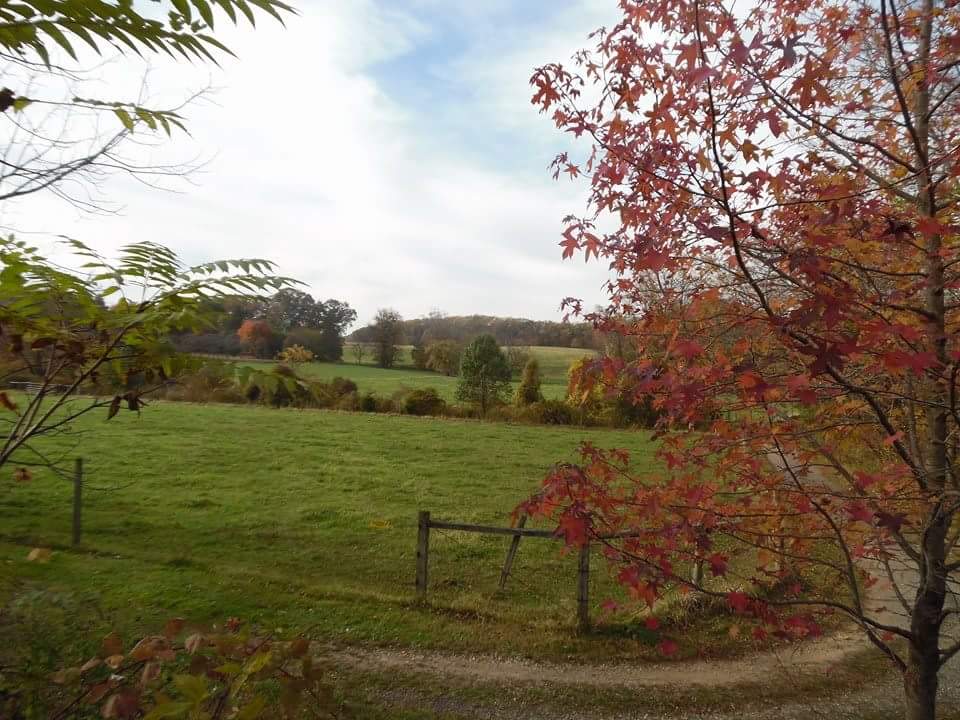 The "Autumn on the Delaware" series of walks follows the Delaware River and its canals at its most colorful time of year, and is designed to support our fellow cross-country ultra-hiker, Jim Gregoire, get across PA and NJ as he tries to complete a South-to-North walking excursion along the East Coast. He has been walking about 15 to 20 miles each day for many weeks. We figure the FreeWalkers can help him get through his walk with some spirited company for at least these four days. We will publish other days in Jim's itinerary so you may coordinate with him if you desire. Make plans to join us any day you can.
Autumn on the Delaware series:

Thu Oct 20: Pennypack Trail - 21mi Philadelphia (Fox Chase) to Bristol PA - Along the Pennypack Creek and the East Coast Greenway
Fri Oct 21: Bristol Stomp - 16mi Bristol to Trenton NJ - Along the Delaware Canal, a repeat of our March event
Sat Oct 22: In Washington's Footsteps - 17mi Trenton to Lambertville/New Hope - Towpath walk with stops at Washington Crossing and Bowman Hill
Sun Oct 23: River Town Tour - 17mi Lambertville to Frenchtown NJ - through Stockton, Lumberville and Point Pleasant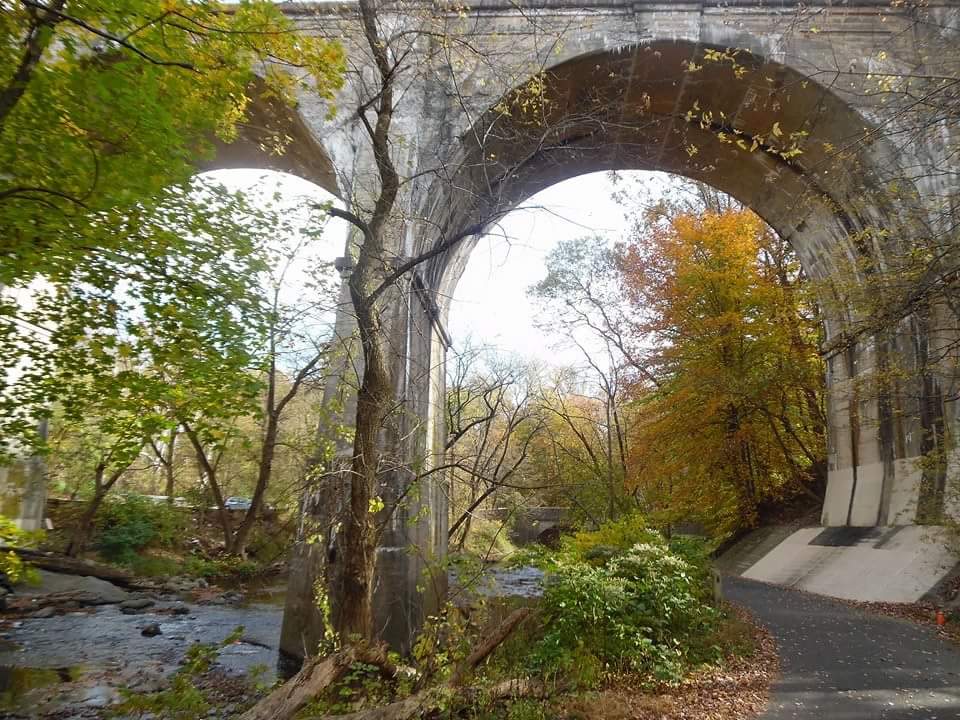 THIS is Autumn On the Delaware WEEK! - THR. 10/20 to Sun. 10/23
Question: How do I get back from the end of a walk?
Answer: For Pennypack and Bristol Stomp its easy. By train.
Travel by Train
As you might know, the first two days walking events are planned along major rail lines heading into Philadelphia and Trenton along the SEPA line. This provides the convenience of getting to the start and from the end point, getting back to the starting point. Also, having the rail line relatively close means you can feel free to turn around at various stops and take the train back at any time. This is our ideal of a good urban/suburban walk. Lots of choices.
For Your interest or Questions Contact: Charles Updike - crusoft@aol.com 916-225-0569