Autumn on the Delaware: Bristol Stomp! (Bristol PA to Trenton NJ walk)
Description
16 mile walk from Bristol, PA to Trenton, NJ
Autumn on the Delaware: Enjoy the stunning fall foliage along the Delaware River!
Find out if the "Kids in Bristol are sharp as a pistol" by starting in the town where that popular 1960s song, The Bristol Stomp, was born at a local hop. Soon it migrated to the famous Philadelphia sound and became a successful recording for the Dovells and Chubby Checker.
This 16-mile walk through Lower Bucks County along the Delaware Canal and East Coast Greenway tours post-industrial Bristol and continues through Levittown, Morrisville and the Trenton Capitol. We start at the train station and follow the proposed Greenway in process, with four modest detours of a few hundred feet, awkward for cyclists but suitable for walkers.
Convenient shopping for provisions en route and many lunchtime options including Pennsylvania Dutch food, cheesesteaks, hoagies and fast food.
Bristol Station marks the end of the Delaware Canal and is about a 10 minute SEPTA rail ride from Trenton, about 30 minutes from Center City, Philadelphia. Bus and train connection to both Trenton and Bristol are present along the route in Levittown and Morrisville.
Meet up at the parking lot on the south side of the station. Ends at the Trenton Transit Center. The event is FREE and open to everyone.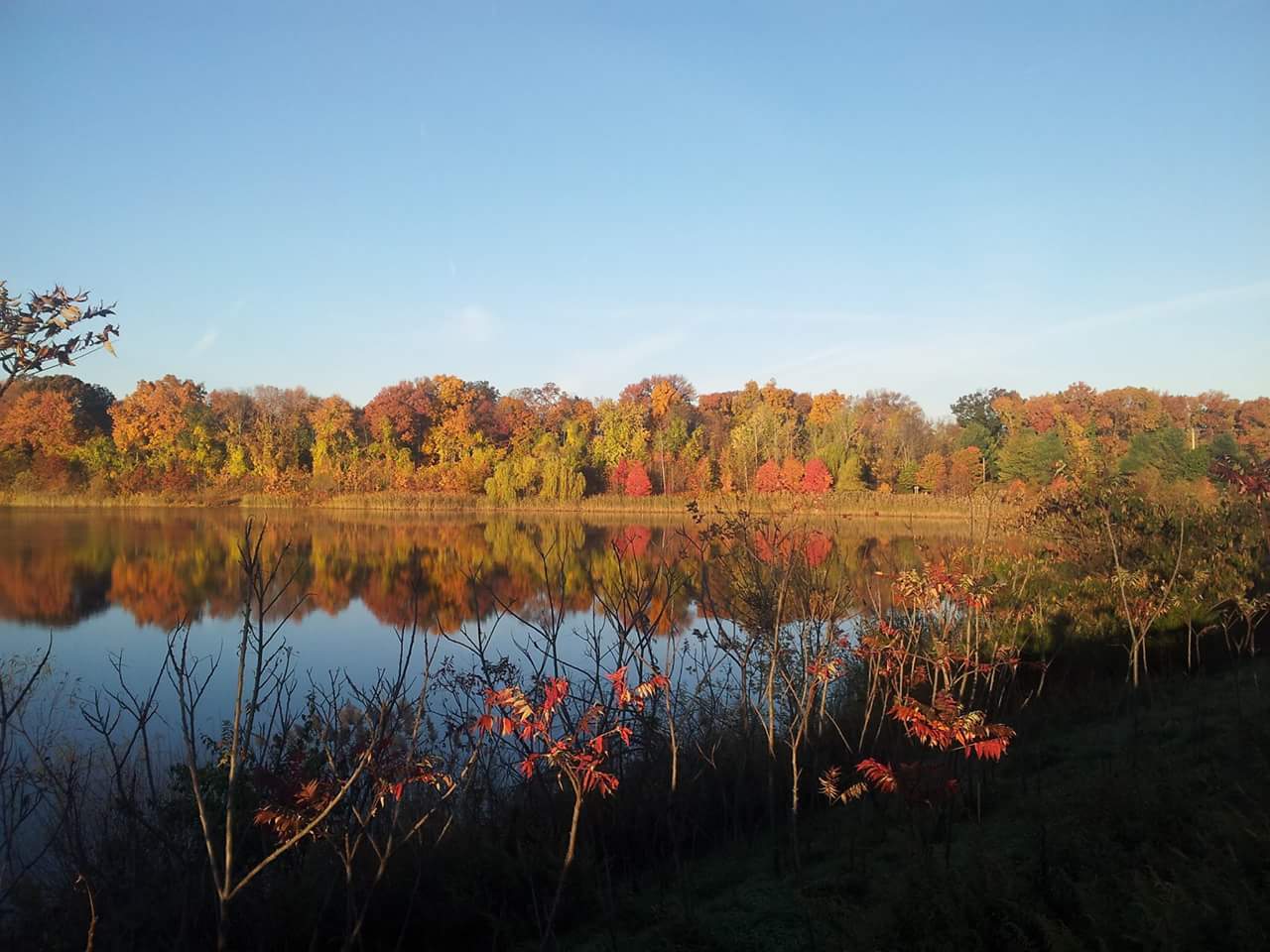 Some highlights along the way:
Mill Street

Bristol Wharf

Radcliffe Street

Bristol Amish Market

Delaware Canal

Falls Township Community Park

Morrisville levee / Trenton skyline

NJ Capitol

Old Barracks

Mill Hill Park
Estimated distances and transit options from Bristol to:
Levittown: 6 miles (bus,train)
Morrisville: 13 miles (bus)
Trenton: 16 miles (bus,train)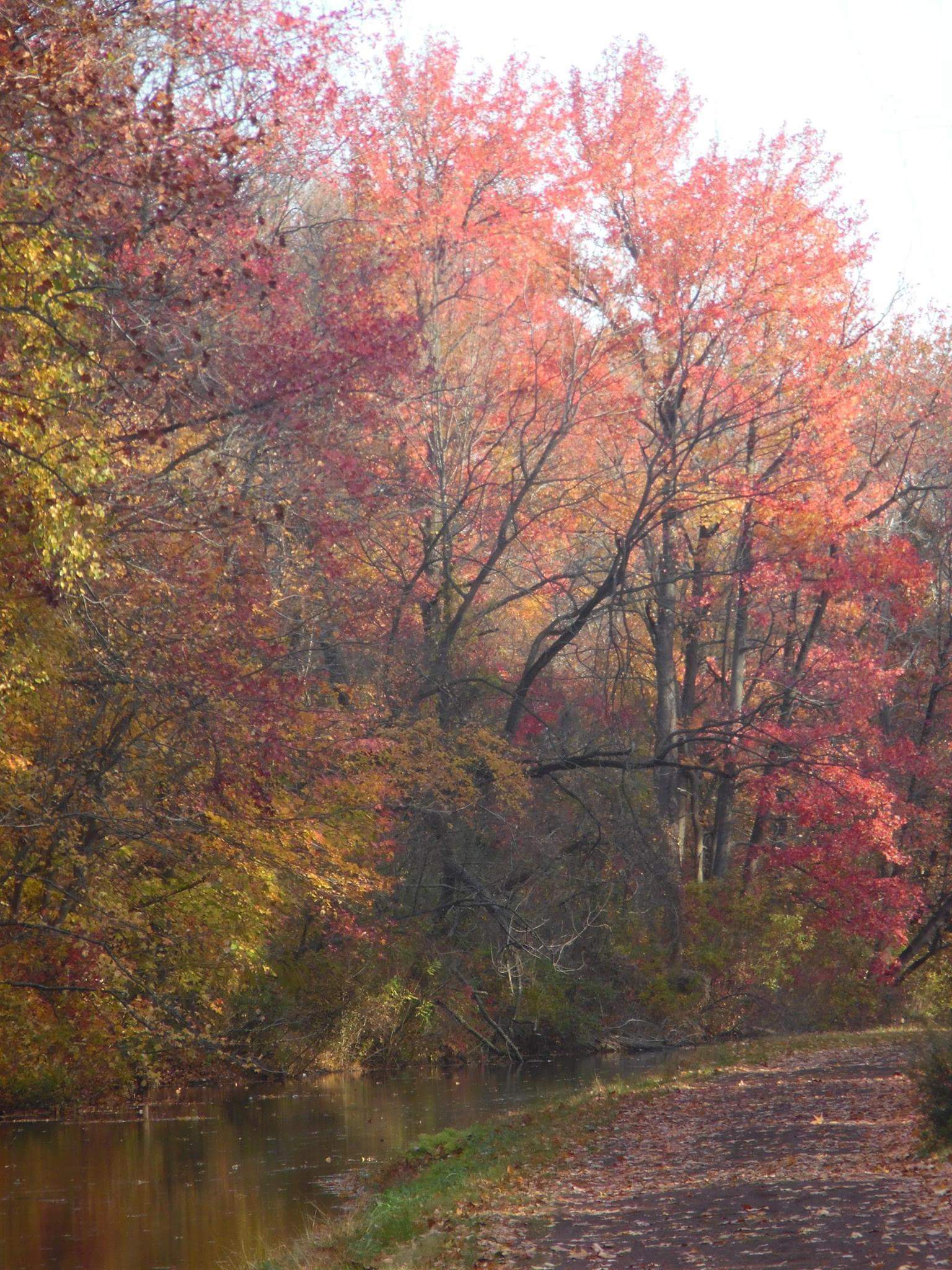 The "Autumn on the Delaware" series of walks follows the Delaware River and its canals at its most colorful time of year, and is designed to support our fellow cross-country ultra-hiker, Jim Gregoire, get across PA and NJ as he tries to complete a South-to-North walking excursion along the East Coast. He has been walking about 15 to 20 miles each day for many weeks. We figure the FreeWalkers can help him get through his walk with some spirited company for at least these four days. We will publish other days in Jim's itinerary so you may coordinate with him if you desire. Make plans to join us any day you can.
Autumn on the Delaware series:

Thu Oct 20: Pennypack Trail - 21mi Philadelphia (Fox Chase) to Bristol PA - Along the Pennypack Creek and the East Coast Greenway
Fri Oct 21: Bristol Stomp - 16mi Bristol to Trenton NJ - Along the Delaware Canal, a repeat of our March event
Sat Oct 22: In Washington's Footsteps - 17mi Trenton to Lambertville/New Hope - Towpath walk with stops at Washington Crossing and Bowman Hill
Sun Oct 23: River Town Tour - 17mi Lambertville to Frenchtown NJ - through Stockton, Lumberville and Point Pleasant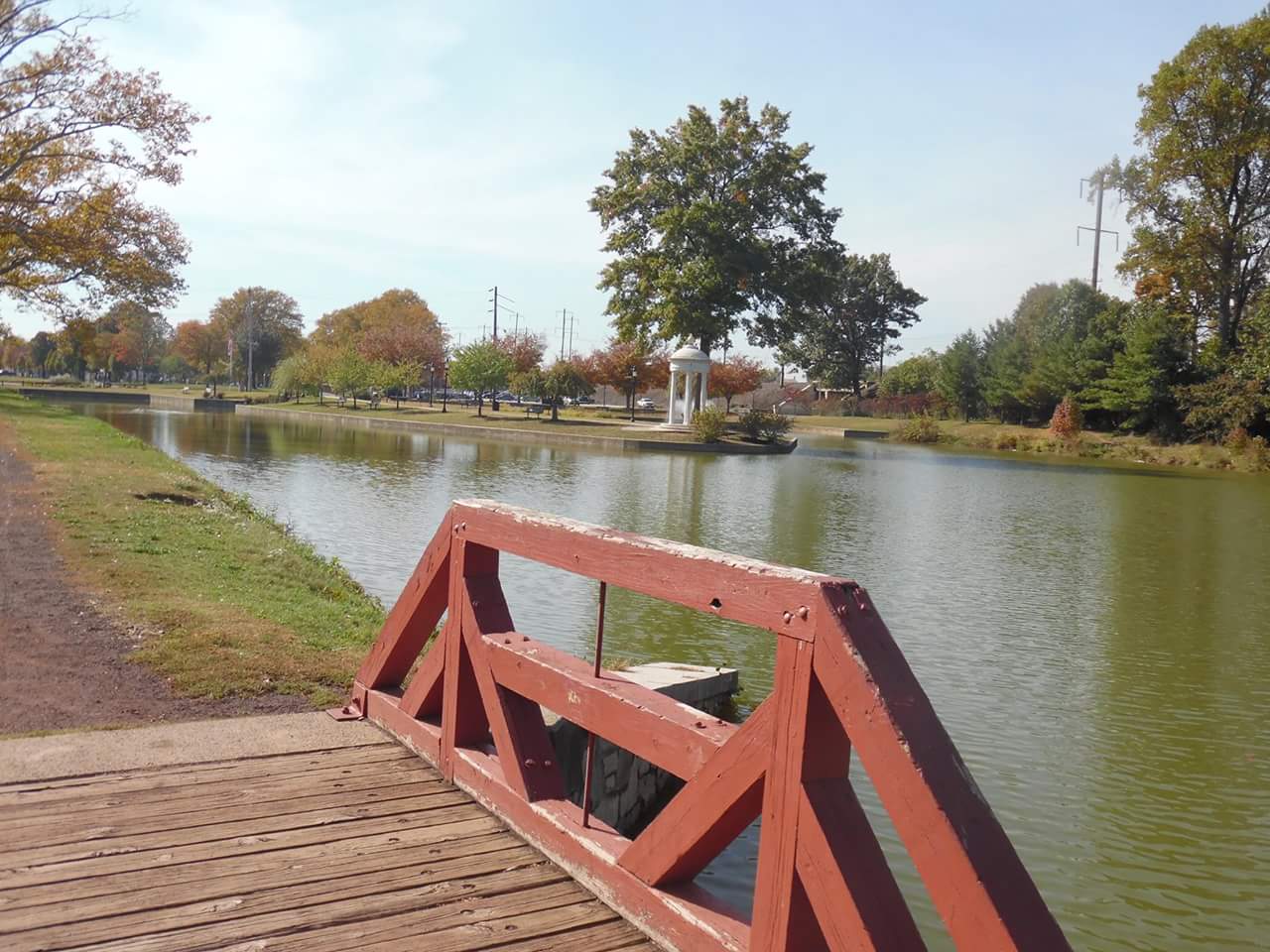 Question: How do I get back from the end of a walk?
Answer: For Pennypack and Bristol Stomp its easy. By train.
Travel by Train
As you might know, the first two days walking events are planned along major rail lines heading into Philadelphia and Trenton along the SEPA line. This provides the convenience of getting to the start and from the end point, getting back to the starting point. Also, having the rail line relatively close means you can feel free to turn around at various stops and take the train back at any time. This is our ideal of a good urban/suburban walk. Lots of choices.
For Your interest or Questions Contact: Charles Updike - crusoft@aol.com 916-225-0569