Description
Let's celebrate Autumn and support Delegate Marcia "Cia" Price! With Special Guest Ralph Northam! Enjoy good food, good drinks, and great conversation! Hear more about Delegate Price's work for the 95th District and the Commonwealth!


Sponsorships are available!
Pumkin Patch $1000
Apple Cider $500
Fall Foliage $250


Attire: Country Casual
Free parking beside Ironclad!
Frank's Monster Munchies will be there!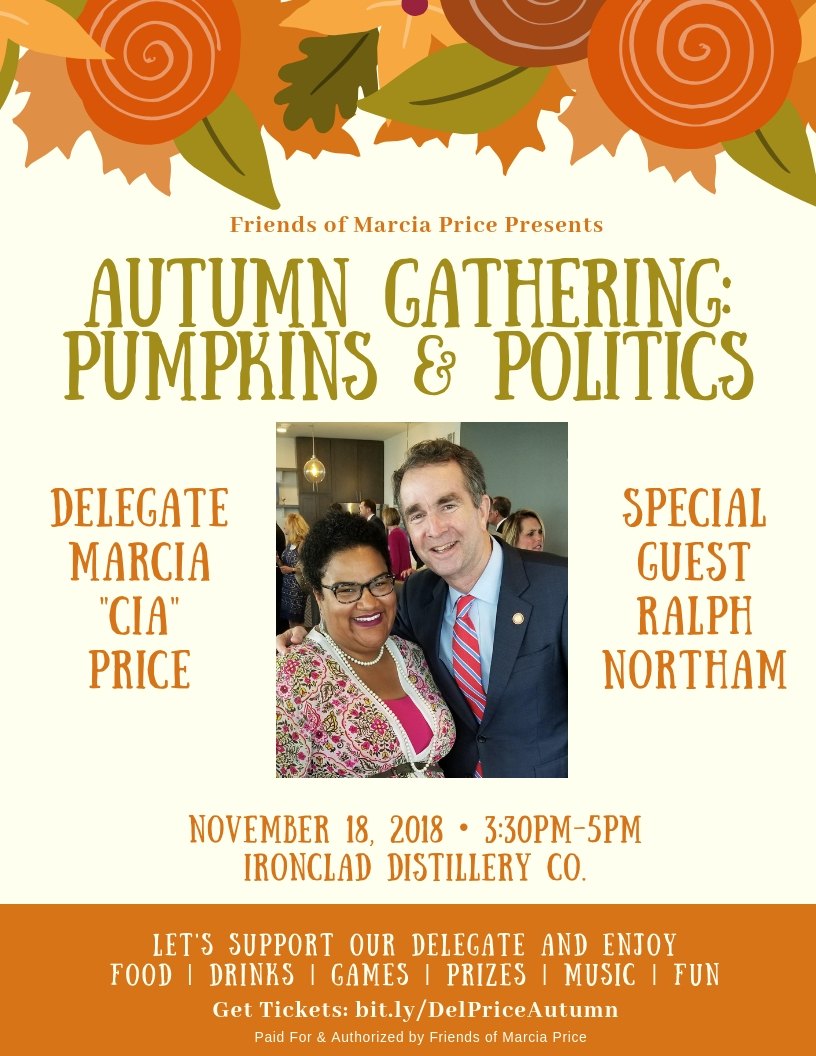 Paid for & Authorized by Friends of Marcia Price