About this Event
Come reset yourself in nature this fall with Reclama and Robyn Moreno
We're excited to co-lead this hike in honor of the Autumn Equinox, the ideal time for rooting down and coming back to ourselves after a hectic summer.
Together, against the backdrop of the gorgeous Hudson Valley, we'll hike, journal, meditate, and reconnect to ourselves, nature, and each other. By taking time to honor what we have accomplished this year, we'll ground ourselves in gratitude so we can then focus on the year ahead and finish 2019 strong.
10:30 AM - 11:00 AM : Welcome/Smudging
11:00 AM - 12:30 PM: Hike in
12:30 PM - 1:00 PM: Grounding Rest /Snacks & Water
1:00 PM - 2: 00PM: Meditation led by Robyn/Writing to Intuition led by Cindy*
2:00 PM - 3:00 PM: Hike back
*Reclama Nature Journals will be provided for you.
Trail: Wilkinson Memorial Trail (Sugarloaf Mountain)
Trailhead Address: 96 NY-9D, Beacon, NY 12508
Trailhead GPS coordinates: 41.447887, -73.980432
Type: Easy (Out-and-Back Trail)
About the Trail: Sugarloaf Mountain is part of the Hudson Highlands State Park, along with Breakneck Ridge, Bull Hill, and Mt Beacon. Though the views are just as impressive as its sister trails, it is never as crowded and it's one of my favorite spots in all the Hudson Valley. Read more aqui.
Distance: About 3 miles
Directions (by car): Parking is readily available along Rt 9D. There is a small area for cars directly at the trailhead, you may park along the road where the shoulder allows it, and you may also use the large parking lot south of the trailhead which is shared with hikers there for Breakneck Ridge. You'll be using the Wilkinson Trail (Yellow) to head up Sugarloaf, which is identified at the road with a large wooden marker. (see below)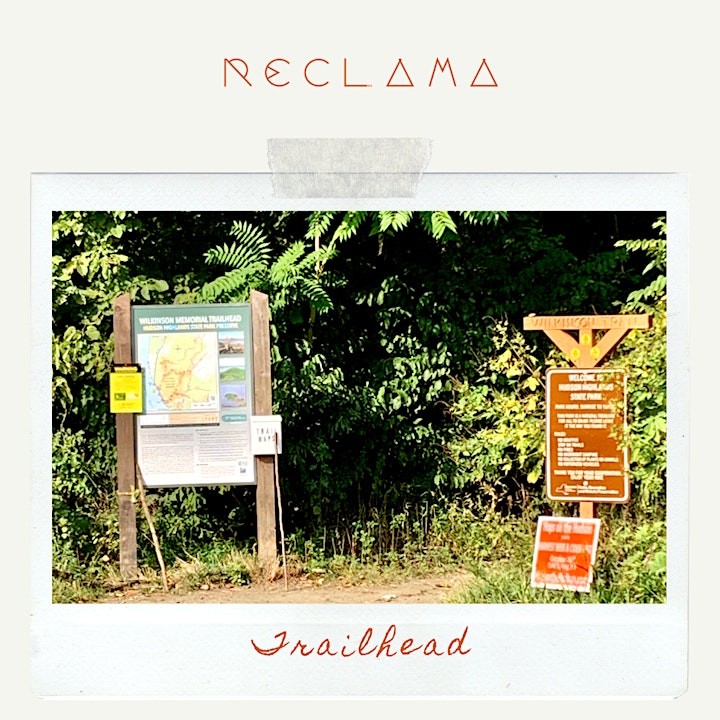 Directions (by train):
From Grand Central Terminal, take Metro North toward Poughkeepsie. The stop you get off at is called Breakneck Ridge. It's 10 stops away and a 1.5 hour train ride. Please make sure to map out where you're coming from the day before and print out anything you may need just in case.
I am taking the 8:45am train if anyone wants to meet me at Grand Central on 9/21 at 8:30am. Please email me at cindy@recla.ma to let me know if you are coming with me. Gracias!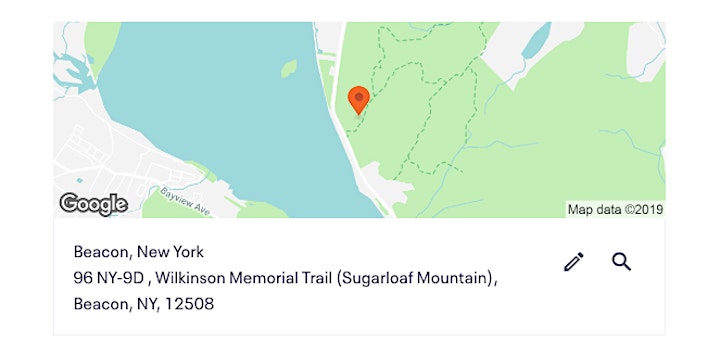 Please bring your own snacks and water. Don't worry about getting photos of yourself out there, I'm (Cindy) packing my camera in case you want a photo of yourself out in nature. Journals will be provided.
To learn more about Reclama's hikes and retreats, check out our Instagram account.
Refunds are not available but you can transfer your ticket to someone else.
Meet your hike co-leaders: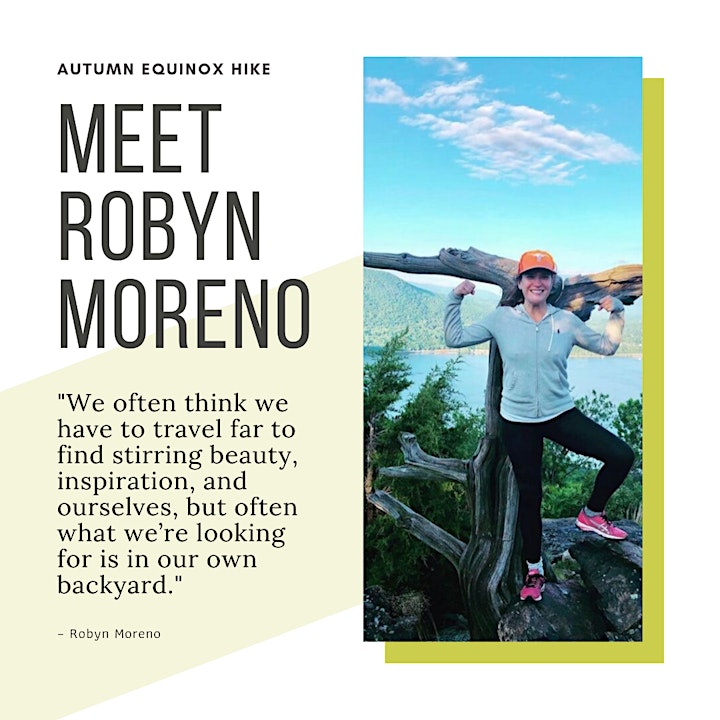 As a storyteller, leader, and Emmy-nominated TV host, I've learned that "You can't be what you can't see."
That's why I have worked tirelessly to stand up, speak out, and share the stories that were not being told about women, Latinas, and women of color via my work at prestigious publications like Glamour, InStyle, and Woman's Day, as well by serving as the Founding Hamptons Editor for PureWow; the Founding Contributing Editor for Cosmo for Latinas; Editor-In-Chief of TheFetching.com; and most recently, the Editor-In-Chief and Co-President of Latina Media Ventures. Latina Media Ventures is the #1 brand for Latinas in the United States with three signature properties: the flagship Latina Magazine; Latina.com, and TheLatinKitchen.com
As Editor-In-Chief and President of Latina, I revitalized a legacy brand into a digital powerhouse and launched our first ever digital magazine issues. In addition, I launched our profitable ecommerce site, our popular influencer program, and our empowering event series: LatiNXT.
As a popular keynote speaker, I've presented at Hispanicize, The Omega Institute, BlogHer, Pennsylvania Conference for Women, Texas Conference for Women, and Yale University among others.
I'm currently writing a new book, Finding My Magic, which is a journey of re-discovery and reclamation of both my culture and myself. Sign up to receive inspiring newsletters and notes from me by clicking here.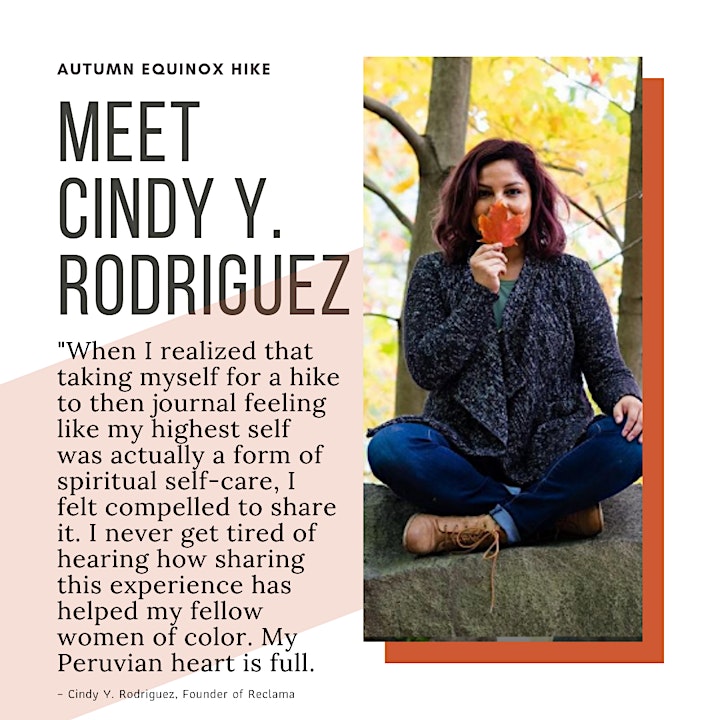 Cindy Rodriguez is a Peruvian-American entrepreneur and journalist who has worked in media for over 10 years for companies like NBC, CNN, Latina magazine, and Vivala.com, which she co-launched. One of her greatest successes was co-launching HuffPost's LatinoVoices. In 2015, she and her childhood friend co-founded the award-nominated feminist podcast Morado Lens where they discussed sex, culture, and embracing intuition as a form of empowerment, all from a Latina's perspective. She loves creating impactful and diverse content for English-dominant Latinos, especially on subjects like identity, culture and race.
Now after combining her love of nature, writing and creating safe space for women of color to thrive, she founded Reclama, a wellness brand helping women reclaim their space in nature, culture, and themselves. Cindy was born and raised in New Jersey by her immigrant Peruvian parents and identifies as indigenous. You can catch her on Instagram sharing short stories and dropping visual gems.
To learn more about Reclama, check out:
Instagram: https://www.instagram.com/recla.ma/
Website: https://recla.ma/