Description
Join us for our next speaker series on Automation!
Schedule:
7 PM | Check-in & Networking
7:30 PM | Welcome from Tech in Motion
7:40 PM | Building a Self-Building System with Matt Dubord
Continuous integration and continuous delivery are lofty goals, but rarely do companies achieve them in practice. Even if your company automates deployments, can your build system build and deploy itself? This live demo focuses on using Buildbot, Docker, and Git to build and maintain a self-building and self-deploying build system. Along the way we'll discuss how best to produce an internal continuous delivery pipeline using these tools.
8:00 PM | Automation & AWS with Patrick Hoolboom
9:00 PM | Event Concludes
Meet our speakers:
Patrick Hoolboom - DevOps Engineer
Patrick stems from Seattle, Washington you can find him as a Senior Systems Engineer at The Walt Disney Company. He previously worked as a Senior DevOps Engineer in the bay area for Stackstorm where he found his passion for Automation evangelism. Specifically, the closed loop automation in the datacenter. He enjoys using configuration management tools like Puppet and scripting in Perl or Python to make tasks automated and repeatable.
The quote he lives by, "The less things we do manually, the more we can monitor, getting feedback to improve the overall system."
--
Matt Dubord – Team Lead at Verifi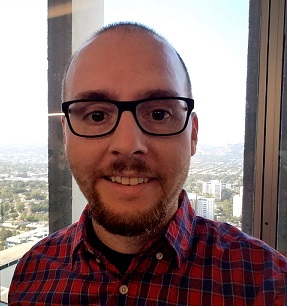 Matt is a Bruin and received his doctorate from UCLA, familiar with teaching and leading an engineering team he'll be speaking to "Building a Self-Building System." He previously worked as a Senior Software Engineer for Service Technologies. Matt enjoys developing with JAVA, Front-end, Back-end, GO, AKKA, Play Framework, and Spring Framework. Matt believes in constant refactoring, comprehensive testing, automation, continuous integration, source control, and branching.
---
Join the online conversation with #techinmotion and @Tech_in_Motion!
Did you know ... Tech in Motion's network has over 2,500 open tech jobs available today across North America? Join over 80,000 tech professionals throughout 11 major metropolitan cities at one of our upcoming events. Want to see what to expect at a Tech in Motion event? Check out the video here.
CLICK HERE if you are interested in sponsoring an upcoming event.
*We currently have two staffing firms dedicated to offering career counseling services to our members, so we ask that recruiters not join this group. Any outside recruiter will be removed, thank you for understanding!