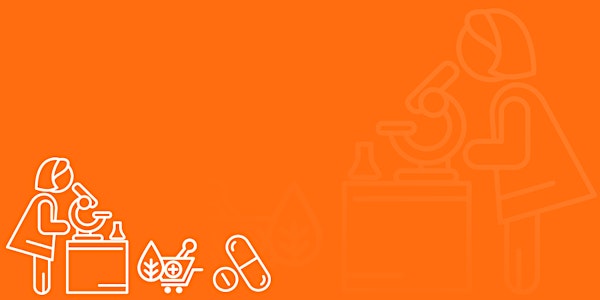 Automating Clinical Diagnostic Assays
Automating Clinical Diagnostic Assays
Refund Policy
Contact the organizer to request a refund.
About this event
Date: Oct 11, 2022
Time: 1 PM EST
Duration: 60 Mins.
Level: Intermediate to Advanced
Group Packages: Please contact ben@complyrules.com
Description
Laboratories need to transition technologies all of the time. From new ways to perform assays, to outdated technology, to new equipment pushes to the various needs of end users, assays need to switch between technologies on a regular basis. One needs to be able to easily and robustly transition assays from one technology to another. With this seminar, you will be able to fully understand how your assay is currently running and make note of what the new technology should be able to do. Then you will learn how to slowly get the new technology up and running, validating the quality system, equipment and the assay itself. You will learn what you need to understand in the process of transitioning old samples onto the new system and deal with any potential issues. Finally, you will develop a final validation plan that will allow you to embrace the new technology fearlessly. Assays performed by hand have a number of issues that may be assuaged by automation. One problem can be a simple lack of throughput, as a single worker, no matter how skilled, can only do so much work in a day. As technology progresses, there may be a need to automate a procedure so that a given laboratory may remain state-of-the-art. Finally, the automation of procedures may unlock key new capabilities that may enhance productivity in ways that may not be feasible using manual methods. That said, automating laboratory assays from manual methods is rarely as simply as bringing in equipment, programming the assay in and letting it run. A certain level of know-how is needed in order to understand the various pitfalls and issues that come with automating an assay.
With this webinar, you will be able to understand the steps needed to transfer, validate and maintain an automated assay in the laboratory. First, a key understanding of the various steps technicians perform on the bench is necessary, as certain methodologies are difficult to translate onto automation. Then the procedure must be made to work on the automation in a way that is reliable and repeatable. Validation studies must be performed and properly scaled to make sure than the automation works reliably, and that any issues involving the method transfer have been properly resolved. Finally, developing a quality assurance plan in concert with both the assay team and the manufacturer of the automation equipment will be discussed, as quality methods have to adapt to the new technology to maintain proper quality.
Objectives Of the Session:
What are the individual steps needed to perform the assay on the bench?
How will your assay adjust to your automation?
What are the pitfalls to look out for during the method transfer process?
How scale up the assay validation of an automated system?
How to develop and manage the necessary quality procedures with an automated system?
How to develop a quality plan to maintain the automated assay?
Who will Benefit:
Senior management
Quality Assurance
Research and Development
Bench Scientists
Speaker: Todd Graham
Todd Graham , is a masters-level bench scientist and medical technologist with a host of experience in both the clinical diagnostics and biotechnology fields. He has work for a number of start-up firms in the clinical diagnostics and biotechnology industries, as well as worked for larger firms within both industries. He has a broad level of expertise in assay development for quality control, pharmaceutical development and clinical diagnostics. His particular levels of expertise are molecular diagnostics, PCR, ELISA, quality control and training of bench level personnel in clinical diagnostics and biotechnology. He is also in the process of establishing a consultancy that assists academic labs in transitioning their research to industry by verifying and improving the quality of their work.
Additional service: (Personalized session)
We also do various similar customized events for our clients and it is specially tailored as per the client's requirement. We arrange calls between clients and our course instructors to better understand the training requirement and accordingly a training program is designed. The course duration ranges between 90 Mins and 12 hours. Most 6 hours and 12 hours of classes are split into 2 to 3 days considering customer convenience.
We have 500+ consultants who are associated with us and each have their own specialization example GxP, GMP,GLP, 21 CFR, Computer system validation, FDA Audit & Inspection, Bioassays, Design Control, Data Integrity, FDA regulation, Clinical compliance, and almost everything that falls under Risk, Quality and Compliance arena in the Life Science industry.
If you think that your team needs some kind of boost, update or refresher in Risk management and Regulatory compliance then let me know and we can design a highly cost efficient program for you.