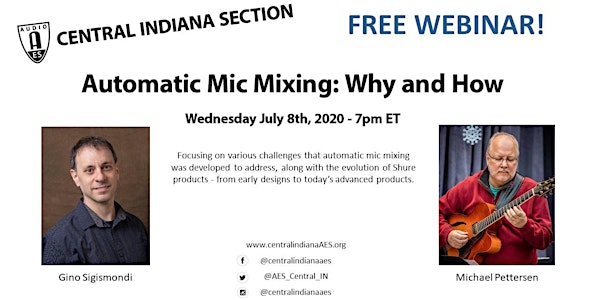 Automatic Mic Mixing: Why and How (Webinar)
Central Indiana Section AES Live Webinar
About this event
Join us when guest presenters Gino Sigismondi and Michael Pettersen will be reviewing the various challenges automatic mic mixing was developed to address, along with the evolution of Shure products - from early designs to today's advanced products.
They will note various applications for installed systems, such as: education, board rooms, courtrooms, legislative halls, convention facilities, houses of worship and broadcast studios.
Gino Sigismondi is Associate Director of Technical Support & Training at Shure, Inc. Michael Petterson is Director of Corporate History at Shure, Inc.
You will receive the link to webinar after registration.