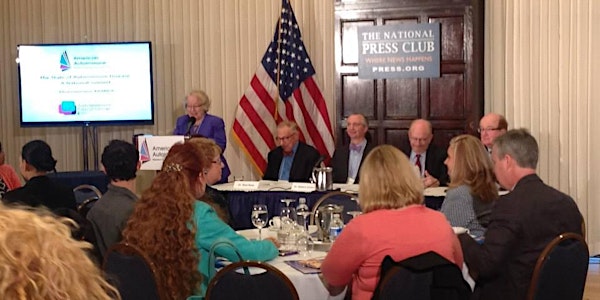 Autoimmunity: Yesterday, Today and Tomorrow National Summit
Location
National Press Club
529 14th Street NW
Holeman Lounge
Washington, DC 20045
Description
March is National Autoimmune Disease Awareness Month.
In honor of this special month, the American Autoimmune Related Diseases Association and the National Coalition of Autoimmune Patient Groups cordially invite you to the Autoimmunity: Yesterday, Today and Tomorrow Summit at the National Press Club, Holeman Lounge, in Washington, DC on Tuesday, March 28, 2017 from 9:15 a.m. to 3:15 p.m.
The summit will bring together leading experts in research, environment, advocacy and patient issues to explore the most current trends in autoimmune disease diagnosis, treatments and therapies. Panels will include:
● Barriers to Access
● The Affordable Care Act and Autoimmune Patients
● Coming to Market: The Current and Future Autoimmune Pipeline
● Epidemiology of Autoimmune Diseases
● ARNet: Patient-Powered Research
● Autoimmunity: The Next 25 Years
● The Frontiers of Autoimmune Research
Closing out the day, we will hear from two very special and inspiring women who know firsthand about living with autoimmune disease – Los Angeles Autoimmune Walk founder Barbara Ramm and her daughter Haley Ramm, star of ABC Family's critically acclaimed series Chasing Life and recent guest star on the CW's The Originals and ABC's Mistresses.