| | |
| --- | --- |
| Autographed Vision Board Books Pack of 5 including priority mail shipping anywhere USA = $65.00 | |
Event Details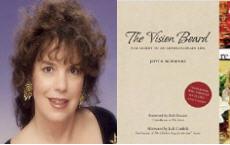 DEAR Vision Board fans. 
For the first time ever, I'm having a special on autographed books. Why -- because I love you and 2) we want the book to go into a third printing for surte! So we have to sell out the second printing which is still up on Amazon.\
URGENT -- otherwise we take a chance that the book STOPS with the second printing We've sold almost 100,000 but right now book sales have slowed. SO WE WANT TO INSURE ANOTHER PRINTING OF 15,000 so that we can continue to get the book out there and preserve our BRAND VALUE  See the publisher sometimes feels (but has not said yet) that if you've sold 100,000 you may have gotten the market. But you and I know there are plenty more people that don't even know about tthe book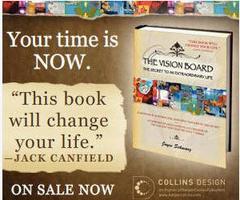 YOU CAN GET IT PERSONALIZED: SO I'm offering to sell the books at my cost of $10. each autographed with my name and the phrase 'SHARE THE VISION" or even with a tribute to you i.e. EXCLUSIVELY FOR YOU FROM JANE SMITH and author Joyce Schwarz and then I'll sign the date and my name. That way they'll know that I know you personally :) 
THE DEAL is amazing and will only last until the end of January: 
5 Paperback books (NEW) signed/autographed and sent to you via PRIORITY MAIL in a large box (all together in one box) 2-3 day delivery ($10.95 delivery plus small handling charge of $4.05 = $75.00 
The books retail at $18.95 and you can sell them at that price or anywhere in between. Or include them in your class/course price. 
You can buy them here NOW and then email me as to what you want me to put inside. OR you can call me at 310-822-3119 and give me credit card and I will take your order via phone. 
Where

via usps priority mail shipping 2-3 days




Organizer
THE VISION BOARD INSTITUTE founded by Joyce Schwarz offers the following services:
*Creation of Giant Vision Boards for Charity Benefits & Corporate events (call for details and price list)
*Accreditation as a Certified Vision Board Coach joyceschwarz@gmail.com
*Vision Board creation classes and workshops for corporations, churches, nonprofits and community groups and private parties & events, joyceschwarz@gmail.com