Location
DAY 2: Auto Executive Summit - Chicago
1225 North Plum Grove Road
Schaumburg, IL 60173
Description
AUTO EXECUTIVE SUMMIT -
Quick Information & Speakers
- Attendees have rated Auto Executive Summit #1 national automotive sales workshop. Unlike other industry events, this summit is comprised of dealers and general managers (decision makers) with a traditional "20 group" format. Most of our attendees from previous summits have made commitments to return with managers who missed out the last time. The event format allows for total attendee and speaker engagement as well as personal interaction. We are excited to announce our newest featured speaker a top industry performer in the country, George O'Sullivan.
George, will be sharing the online secrets that have given him the unfair advantage over his competitors in today's market. His online sales and marketing techniques have made him the most recognized name and sought after speaker. We are very pleased to have him as one of our speaker at the Auto Executive Summit, in Chicago.
This workshop is covering 5 critical automotive tracks:
1: Dealership General Management - Connecting the dots - Online & Offline
2: Digital Marketing Management - Today's digital dealer marketing measurements & management
3: Used Vehicle Management & Inventory procurements. "Used Cars Experts"
4: Fixed Operations "Focusing Parts for Profit"
5: Website strategies 2013 - Web Strategies, SEO, SEM, PPC, Social Media and more
The Auto Executive Summit is where top dealers go to stay ahead of the curve and gain the latest marketing strategies to influence the modern consumer.
SPEAKERS: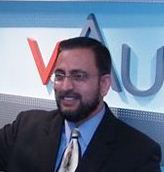 Rafi Hamid – Auto Executive, Chicago, IL.
Founder – Auto Executive Summit 2000
CEO, Dealers Technology – Automotive Sales Training & Consulting Company
COO, AutoJini - Auto Dealers Website Design & marketing Experts
Dealership General Management - Connecting on-line & Off line business.
Presenting a case study of a Chicago dealer that reduced their budget almost 50% and raised their opportunities over 300% in less than 90 days. This dealership broke an all time record by achieving the best used car month ever.
Rafi Hamid is the most respected and sought after trainer and speaker in the automotive industry. There are a lot of trainers and experts in the automotive industry, but there is only one who has done it firsthand. He has done it with a successful track record & consistency for years. As a Vice President of Sales and Marketing, Rafi very successfully ran the Cooper Automotive Group of dealerships in Oklahoma for the past 18 months Nov 2010-2011-2012. Prior to that, as a Senior Director at vAuto, Rafi trained some of the largest groups of dealerships including Penske, DCH and others across the country assisting and developing digital strategies for them. Prior to that, he was the Groups Director of Napleton Automotive Groups consisting 64 Franchises across five states for over 7 years with huge success.
Rafi Hamid was part of the television documentary by Driving Sales "THE MASTERS SERIES", Auto Internet best practice. He is Rated # 1 Auto Industry's Internet Trainer and a he is a nationally recognized national speaker at automotive conferences. Rafi Hamid is also a recipient of several prestigious industry awards. There are several industry publications written about his successful strategies including cover page appearances on some of the leading publications in the industry. Rafi is also a contributor and author on the subject in several national publications.
__________________________________________________________________________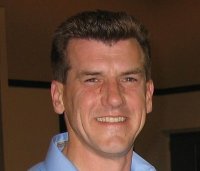 George O'Sullivan: Kansas City, MO
E-Commerce Director at Thoroughbred Ford "TOP FORD PERFORMER IN THE NATION"
"Today's Digital Dealer Marketing Measurements & Management"
George has worked in Automotive Internet sales since 1996. He has established several internet departments, two business development centers, and setup or consulted on computer networks for several dealerships. George has also designed and built over 100 websites. In the past 12 years he has personally sold well over 2,000 cars using the internet, and has sold them in 42 states and 17 countries on 4 different continents. The Internet Department that he took over at Thoroughbred Ford six years ago was averaging 15 cars a month. Since George has taken over they were ranked 10th for 2007 and 7th in 2006 by Ward's Auto Dealer Monthly for "Top 10 Single Point Domestic Dealers". Three times in the past 6 years the internet department has sold over 1,000 units in a single year.

Specialties:All aspects of the internet marketing, including websites, third party leads and our OEM sites. Training and oversee all of the internet and BDC employees.
__________________________________________________________________________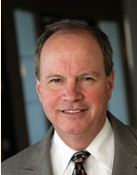 For over 25 years Phil Sura has been a recognized expert in the automotive industry with significant contributions in the following areas:
Speaker
• 13 Digital Dealer conferences, ranking as one of the top four speakers at several of these events
• Automotive News webinars, Ignite Summit presentations
• Numerous Auto Trader regional seminars

Contributing Writer
Author of regularly published articles in Digital Dealer Magazine for the past six years on topics ranging from lead conversion, SEO optimization, internet marketing, social media, best practices, industry trends and online video marketing
Dealership Experience
. Four years as a General Manager and thirteen years with Pat Ryan and Associates
Industry Solutions
• Nine years as VP of sales specializing in video, SEO, Video pre-roll and lead conversion dealer solutions.
Mr. Sura is a graduate of University of Wyoming with a Bachelor of Science degree in Business.
__________________________________________________________________________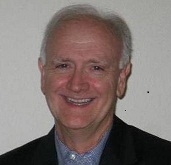 Craig Moore | PartsWebSite.com
National Sales Director
Fixed Operations:
A: Parts for Profit On-Line Offline and Social Media
B:Service practices equals customer retention and Profit
Craig is a recognized sales professional and has worked as a major account executive with industry leaders Clear Channel, Valassas/ADVO and Cox AutoTrader.
In-addition to his career as a marketing professional, Craig is a nationally known sales-trainer and has auto sales and leasing experience with leading dealer groups including Penske and AutoNation. Craig also developed and marketed an F&I product, the Credit Saver Plan, sold by auto dealers nationwide.
Craig Moore is also a Digital Dealer Magazine & Online contributor.
__________________________________________________________________________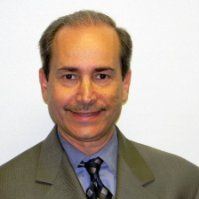 Jack Behar, Houston, Texas
Founder and President
Automotive AreaTelecommunications
Senior Executive with broad experience in all aspects of sales and financial management. Direct experience with Fortune 100, Automotive, Energy, Insurance, Software, GEM, and Venture Capital. Interested in early-stage startups as well as companies that need help that are "on the bubble."

Specialties:Turn around specialist with companies that are dorminat in growth and profitability. Forensic specialist in telecommunications, software and document management.
ASP provider for Call Tracking, Hosted IP Telephony, Voice Recording, Mobile Communications and BDC Applications. We provide network connectivity via MPLS, VOIP, PRI and a full ranage of data communications. Our technology is utilized by a multitude of industries including Automotive, Advertising, Marine and Finance. We integrate with most CRM's to give the CRM provider the ability to provide telephony applications built into the CRM to over their dealers a 360 view of their showroom. If a company needs to record and track their calls or advertising campaigns, we are the company they should call.
_____________________________________________________________________________________________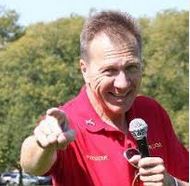 Steven M Tomaszewski
ReallaTV - Live Broadcast
1964 Chicago Steven M Tomaszewski came into this great city. Steve has been in Sales and Marketing for the past 20 years specializing with NEW Emerging companies and helped LAUNCH "3" IPO's. Search Engine Optimization, Template Websites, Attorney Services nationwide and Ecommerce are all in Steve portfolio. Recently Steve signed a Canadian Company marking his first truly international based experience.
______________________________________________________________________________________________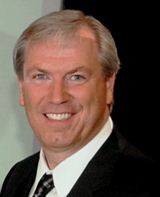 Ed Woefle, Cars.com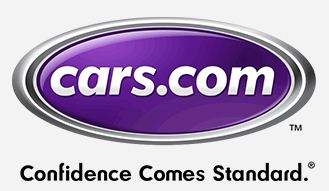 As training manager, Ed Woelfle is responsible for training Cars.com staff on everything from product knowledge to dealership process. In his role, he's also worked closely with automotive manufacturers on training initiatives such as digital merchandising, reputation management, and mobile/social channel reach. Before joining the training team, Ed served as an affiliate sales manager, where he facilitated training and development at several affiliate newspapers and television stations throughout the country.
Prior to Cars.com, Ed worked with United Airlines for 15 years as a national account manager out of their world headquarters, working with their largest retail travel suppliers. Among his numerous achievements, Ed was awarded the Top Supplier Award from both American Express and Carlson Companies while at United.
Title: The Seven Digital Sins of Attribution
Subtitle:
Your shoppers have evolved, but is your media attribution living in the past?
Synopsis:
Consumer car shopping behavior has changed significantly over the past ten years with proliferation of third-party information, reviews and mobile, but most dealerships are still measuring the same old behaviors – namely, leads and VDPs. In this session, Cars.com's Ed Wolfe will discuss common measurement mistakes that don't account for today's journey to purchase and may leave you with an incomplete view of your performance, as well as strategies for measuring more of the things that matter. Among the "Digital Sins" Ed Wolfe will cover include 1) assuming all audience is created equal, 2) putting too much focus on the lead, 3) thinking VDP volume alone is the gateway to the sale, 4) not recognizing the importance of mobile 5) underestimating the value of your online brand, 6) valuing last click to your website above all else and 7) believing you can measure everything
3-5 learning objectives:
1)

Learn how common measurement myths may be costing your store sales and revenue

2)

Recognize and adapt to the buying signals today's shoppers are sending

3)

Reach the right audience, build awareness for your brand, drive consideration for your store and your inventory and ultimately improve your dealership's conversion.
_________________________________________________________________________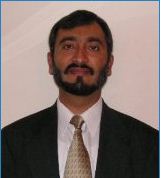 Syed Azam,
President AutoJini
CEO, Octadyne System's
Website, Social Media strategies 2013, you don't have to be a rocket scientist to dominate your market. One of the best presenters of Web Strategies, SEO, SEM, PPC, social media and more.
Syed Azam is one of the founder and President of AutoJini.com. AutoJini is the flagship product/service of the parent company Octadyne Systems. He has 12+ year experience in leading and implementing different IT projects, online solutions, and web-based products and services.
He leads the AutoJini team in providing cutting edge solutions, including dealer websites, eBay integration, Facebook applications, mobile websites, and Phone Call tracking systems.
He also plays a key role in assisting franchise dealers and dealer groups in managing their SEO campaigns, social media marketing, and PPC campaign management.