Autistic Adults and other Stakeholders Engage Together Meeting (AASET)
Description
Autistic adults have multiple, chronic, and potentially preventable healthcare needs as compared to same-aged adults without ASD. Unfortunately, we know very little about why these differences are occurring and how to improve outcomes.
At this meeting, we invite autistic adults to learn about existing methods used to engage the autism community, and will have open breakout sessions to discuss gaps in existing health and health outcomes demonstrated in the research literature. A light AM snack, lunch, and afternoon snack will also be provided to attendees.
Join us to hear from autistic self-advocates Dr. Stephen Shore, Anita Lesko, and Alex Plank as they open the conversation to improving health, and from researchers engaging communities through stakeholder driven approaches: Dr. Christina Nicolaidis, Dr. Kathleen Thomas, and Dr. Beth Hunter.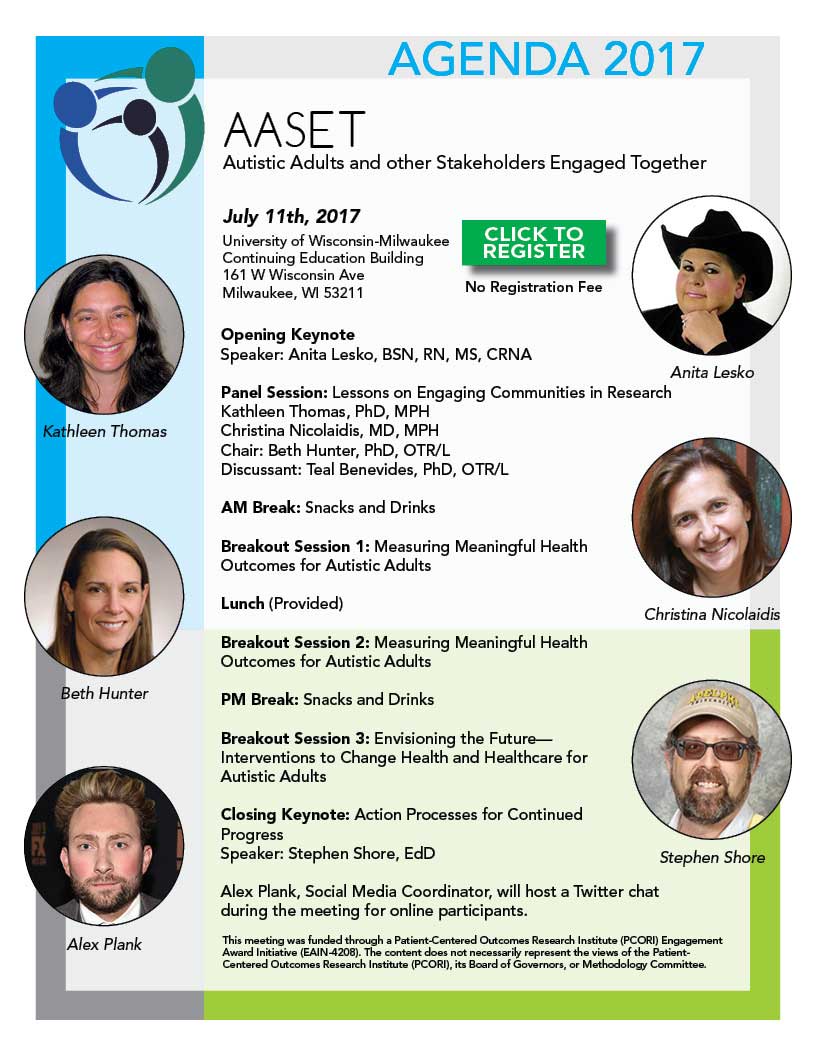 Organizer of Autistic Adults and other Stakeholders Engage Together Meeting (AASET)