About this Event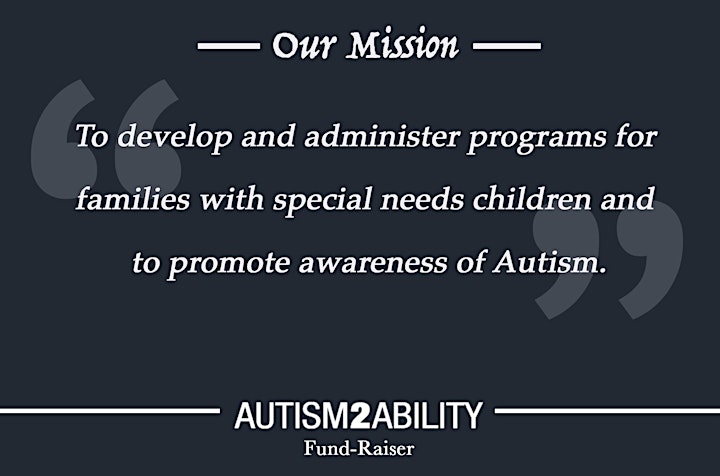 This fundraising event will include local food sponsors, a selection of craft beers and wines, a professional art exhibit, along side a professionally judged student art exhibit, door prizes, a silent auction, raffle, live music with Josh and Noah from Roman Street, and more! We will be adding information to this event as we get closer to the date!

Ticket prices are listed in our Eventbrite page:
Single person(s): $65.00
Groups of 5: $60.00
Groups of 10: $55.00
Groups of 20 or more: $45.00
Donations accepted via Eventbrite as well.

About Autism2Ability:
Autism2Ability developed an online tool called App2Talk; where any child that has been diagnosed with Autism Spectrum Disorder (ASD) can communicate on an Apple iOS based system.# The App2Talk contains a series of customizable pictures that allow words to be quickly and easily formed to communicate the needs of the child. We are improving upon tried and true communication techniques with new technologies, while at the same time making App2Talk affordable and accessible for all.
However, with constantly changing technological advancements coupled with the ever-growing population with ASD, we now will be doing a "rebuild" of App2Talk.# This framework allows our developers to write one codebase for two apps, one for App2Talk on the iOS platform and one for Android (Google Play).# This delivers superior performance while minimizing time and cost for development.Our goal for our March 11, 2020 event hopes to raise $35,000 to make the rebuild a reality.
Join us for Autism2Ability's Annual Fund-raising event on March 11th, 2020!