Autism to Alzheimer's: A Documentary Screening and Discussion on Neurodiver...
Description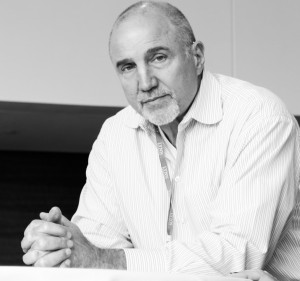 Autism to Alzheimer's: A Documentary Screening and Discussion on Neurodiversity with Dr. Harold "Hackie" Reitman.
As part of our 2016 Speakers Series, and in conjunction with the Psych NP program at the University of Colorado College of Nursing at Anschutz Medical Center, the Colorado Visiting Nurse Association is honored to offer this special event for free to you.
Dr. Harold Reitman, a retired surgeon, philanthropist and a former professional boxer will be our speaker. After a personal revelation about the autistic spectrum, he became intensely interested in the varied "normal" functions of the brain often seen as abnormal by the majority of society. He wrote the independent film, The Square Root of 2, and founded the neurodiversity site DifferentBrains.com. He has also written a book called Aspertools.
At this event, you will have the opportunity to attend the screening of a documentary about the making of The Square Root of 2 and the importance of understanding and honoring neurodiversity, autism to Alzheimer's, especially in healthcare, education, and law enforcement enviroments. This 40-minute documentary will be followed by a Q&A session with Dr. Reitman.
The Colorado VNA welcomes you and encourages your participation in discussion on this timely topic.
This event is free but space is limited so register early.
(DVD's and books by Dr. Reitman will be available for sale at this presentation)

Mark your calendars for our upcoming free Speakers Series events of 2016:
Wednesday, Sept. 14, 6-730pm: Aging-in-Place: A Panel Discussion (CVNA office, 390 Grant St, Denver, 80203)
Wednesday, Nov. 16, 6-730pm: Caregiver Support: A Celebration (CVNA office, 390 Grant St, Denver, 80203)