| | |
| --- | --- |
| Autism Society Greater Philadelphia Spring Conference 2016 | |
Event Details
2016 Spring Conference
            Friday May 6, 2016 8:30 a.m to 4:00 p.m
Radisson Hotel • 1160 1st Avenue, King of Prussia, PA 19406
4:30- 6:00 PM • Wine & Cheese Reception
                                                                      WALK INS WELCOME!!
Headlined by award winning science writer and New York Times bestselling author of NeuroTribes, Steve Silberman, this conference offers diverse workshops that are inclusive of all ages. Leading experts present on a wide variety of topics including educational best practices, cutting edge medical news, legal rights, family issues, and the latest in technological advances. Also offereing a Resource Fair featuring vendors and service providers of interest to the Autism community, and an informal Wine and Cheese reception to close the event, attendees are guaranteed to leave full of useful, practical, and exciting information.
OUR GOLD SPONSOR: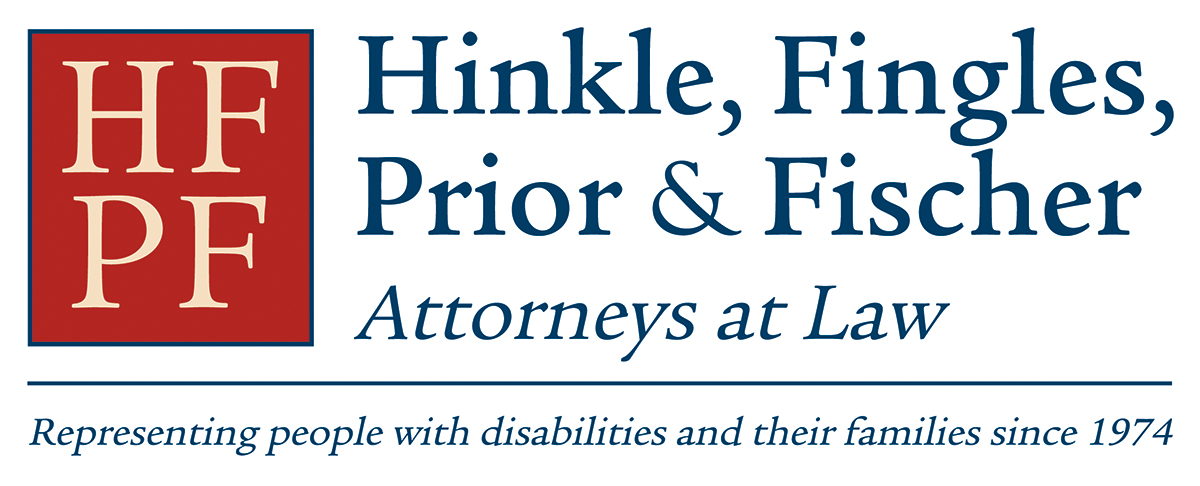 8:30-9:00 REGISTRATION, WELCOME, RESOURCE FAIR


 9:15-10:45 PLENARY SESSION: Great Minds Don't Always Think Alike
Steve Silberman, award winning science writer and New York Times bestselling  author of NeuroTribes. 
This workshop offers a deep look at the hidden history of autism and the promise of a future in which everyone is given the support they need to reach their maximum potential.
10:45-11:00  COFFEE BREAK/VENDOR VISITS
11:00-12:15 CONCURRENT BREAK OUT SESSION I
a)   Accessing Adult Services/Waivers
Ira M. Fingles, Esq., Hinkle, Fingles, Prior & Fischer, Attorneys at Law
Learn about government programs for adults with developmental disabilities that begin at age 18, and at age 21, when the entitlement to special education ends, including Supplemental Security Income (SSI); Social Security Disability Income (SSDI); and Medicaid. Learn how to access day and residential services from the Mental Health/Intellectual Disabilities Agency (MH/ID).
b)    Assistive Technology: What is it & How Can I Get My Loved One What They Need? 
Susan Tachau, Chief Executive Officer of Pennsylvania Assistive Technology Foundation (PATF)
 Assistive technology (AT) devices can help a person with a disability live in their own home, go to work or school, and be an active participant in his or her community. This presentation will include information about AT and the resources you can use to get your loved one what they need.  
c)   Behind Closed Doors:  Special Needs, Autism and Families 
Amy Kelly, Director of Family & Community Services for Devereux 
This workshop will take you through one mother's personal journey with her daughter's diagnosis of autism, and identify common themes that many families who have an individual diagnosed with autism encounter every day. This workshop aims to provide a comprehensive perspective of the emotional, mental and physical dynamics that many families and caregivers endure.
12:15 - 1:15 BOXED LUNCH/ ROUND TABLE DISCUSSIONS/ RESOURCE FAIR
Enjoy lunch and chat about topics of interest
1:15 - 2:30 CONCURRENT SESSION II
a)  Special Education: Getting What is Appropriate for YOUR Child     
Adam Wilson, Esq., Hinkle, Fingles, Prior & Fischer, Attorneys at Law
In this workshop, an attorney will describe the stages in special education, including the identification and evaluation process; the setting of goals and objectives; determination of related services; identification of an appropriate placement; Extended School Year services; and quality ABA services. 
b)  Let's Talk About Puberty, Romantic Relationships, Sex and Safety
Nancy Nowell, MPA, MEd, CSE, Certified Sexuality Educator


How is puberty experienced differently by adolescents who have autism? Why relationship skills are important and are why are they NOT the same as social skills? When teens and adults want romantic relationships and sex just like anyone else, why is safety so critical? This workshop will provide answers to these important questions and feature insight from individuals on the Autism spectrum
c)   The Curious Case of ADHD in the Context of Autism: An Overview of Diagnosis and Treatment
Ben Yerys Ph. D., psychologist at the Center for Autism Research


This workshop will cover the basics of how ADHD influences brain, behavior and daily function in youth with autism. We will also cover the current state of treatment for ADHD symptoms in youth with autism, as well as how the presence of ADHD influence response to autism treatments.
2:45 - 4:00 CONCURRENT SESSION III
a)   Planning for the Future: Wills, Trusts, Guardianship and The ABLE Act
Maria Fischer, Esq., Hinkle, Fingles, Prior & Fischer, Attorneys at Law
This workshop will provide an understanding of the guardianship process and when it is appropriate, in addition to other surrogate decision making options for individuals with an autism spectrum disorder.  Further, join me to gain an understanding of the need for proper estate planning, which can provide a level of financial security while maintaining government benefits, as well as, how an ABLE Act account can enhance your overall plan for the future.
 b)   Autism, Wandering & Missing Persons: Creating a Safety Plan
Dennis Debbaudt, Autism Risk & Safety Management
Wandering is common throughout the autism community. With this 75 minute session you will learn how to identity the risks of autism related wandering, discuss prevention and alert programs as well as risk management strategies, and what to expect with police, first responders, and public safety agencies.
c)  Transition Planning for Positive Adult Outcomes for Students with Autism Spectrum Disorders


Domenico Cavaiuolo, Ph.D., Professor of Special Education and Rehabilitative/Human Services at East Stroudsburg University.


The presentation will address the transition process for students with autism spectrum disorders.  The presentation will be an interactive discussion and responsive session that will provide an opportunity for the audience to gain insight into the transition planning process as well as share positive and challenging experiences. The basis of the presentation will include issues related to: family involvement in the process, self-determination and student involvement in the process, proactive planning and decision making, curriculum issues, related to the unique characteristics of the student with autism spectrum disorder, and unique skills and training needed to address the needs of this student population.  
4:30 - 6:00 WINE AND CHEESE EVENT
Please stay for this relaxing social event, mingle with other parents, providers and advocates, and learn more about Autism Society of Greater Philadelphia.  This social event is free of charge.
About our presenters:
Steve Silberman is an award-winning science writer whose articles have appeared in Wired, the New Yorker, the MIT Technology Review, Nature, Salon, Shambhala Sun, and many other publications. He is also the author of the New York Times best-selling NeuroTribes: The Legacy of Autism and the Future of Neurodiversity, which unearths the secret history of autism, long suppressed by the same clinicians who first became famous for discovering it, while also discovering surprising answers to the crucial question of why the number of diagnoses has soared in recent years. The book was recently named the winner of the Samuel Johnson Prize for Non-Fiction, it was the first popular science book to win the prize in its 17-year history.
 In his book and his keynote presentations, Silberman shares little-known stories of the researchers and psychiatrists who pioneered the first autism diagnoses while also providing long-sought solutions to the autism puzzle. In an effort to shed light on the growing movement of "neurodiversity," Silberman discusses the evolution of autism and explores the need for a more humane world in which people with learning differences and those who love them have access to the resources they need to live happier, healthier, more secure, and more meaningful lives.
 Silberman's writing has earned him numerous accolades and awards, including a 2010 Science Journalism Award for Magazine Writing from the American Association for the Advancement of Science and the Kavli Foundation for his article titled "The Placebo Problem," His writing on science, culture, and literature has been featured in a number of anthologies, including The Best American Science Writing of the Year and The Best Business Stories of the Year. His TED talk, "The Forgotten History of Autism" has been viewed more than 800,000 times and translated into 13 languages while his Twitter account, @stevesilberman, made Time magazine's list of the best Twitter feeds for the year 2011. Silberman lives with his husband, Keith, in San Francisco.
 Ira M. Fingles, Esq., a partner at Hinkle, Fingles, Prior & Fischer, attorneys at law, has devoted his legal career to the representation of individuals with disabilities and their families. His motivation to enter this field stemmed from his experiences with his sister, who has multiple disabilities. He has provided legal representation to children and adults with disabilities in a variety of areas, including educational rights for children with disabilities, benefits and services for adults with disabilities, guardianship, and estate planning. He has argued precedent-setting cases in federal and state court, and before administrative agencies in Pennsylvania and New Jersey. He has written extensively on topics related to disability law and has presented to disability groups across the nation. Ira is Immediate Past President of the Autism Society, Greater Philadelphia Chapter, and is a member of the Penn Autism Network Advisory Committee. He received his JD from Temple University School of Law and is a member of the Pennsylvania and New Jersey Bars.
Maria Fischer, Esq. is personally committed to the field of disability law. A partner at Hinkle, Fingles, Prior & Fischer, attorneys at law, she is also the mother of a daughter with multiple disabilities. Maria's legal work focuses on guardianship, estate planning, and helping families of adults with disabilities access and retain appropriate services. She completed an internship at the New Jersey Department of Public Advocate, where she conducted legal research and drafted papers on civil rights, healthcare, education and administrative law. She also interned with the Family Law Clinic at Seton Hall University. Maria has been appointed to serve on the Board of Directors of The Arc of Mercer County and is first Vice-Chair of Special Olympics New Jersey. She earned her J.D. from Seton Hall University School of Law. She is a member of the Pennsylvania and New Jersey Bars.
Adam P. Wilson, Esq. is an attorney with Hinkle, Fingles, Prior & Fischer, attorneys at law. Well versed in all areas of disability law, Adam has a demonstrated commitment to representing underserved populations. He served as the Student Director of the Rutgers University, School of Law Street Law Pro Bono Program, providing free legal rights education to youth in Camden, New Jersey. In addition he worked as a Student Attorney in the Rutgers-Immigrant Justice Clinic, and was a Managing Editor on the Rutgers Journal of Law and Public Policy. Prior to his work at Hinkle, Fingles & Prior, Adam served as a judicial intern with the Philadelphia Court of Common Pleas. He holds two undergraduate degrees from Pennsylvania State University, graduating with High Honors. He graduated Cum Laude from Rutgers School of Law-Camden. Adam frequently lectures on a variety of disability-related legal topics. Adam is admitted to practice in New Jersey and Pennsylvania, and he is a member of the Elder and Disability Law Section of the New Jersey Bar Association.
Susan Tachau is Chief Executive Officer of Pennsylvania Assistive Technology Foundation (PATF). PATF is a statewide non-profit Community Development Financial Institution that provides information and financing to people with disabilities and their families for the purchase of assistive technology devices and services. Ms. Tachau is the Treasurer of the governor-appointed Board of Directors for the Pennsylvania Statewide Independent Living Council as well as a member of the Montgomery County Aging and Adult Services Advisory Council.  She is also a member of the Technology Subcommittee of the National Council on Independent Living and a member of the Board of Directors for HomeWorks, a micro-board that supports individuals with disabilities who are living independently in Montgomery County.   Ms. Tachau is the mother of three children, two of whom have disabilities. She has a B.A. from The Colorado College, a M.A. from the Eagleton Institute of Politics at Rutgers University and a Doctor of Humane Letters, honoris causa, from The Colorado College
Amy Kelly is mother to Danny (15), Annie (14) and Ryan (12).  In 2004, Annie was diagnosed with moderate to severe autism, verbal apraxia, intellectual and developmental disabilities and general anxiety disorder.  Since her diagnoses, Amy coordinated care to help Annie make progress through an intense daily ABA-based home therapy program, PECS (Picture Exchange Communication System), and numerous occupational therapists, speech therapists, music therapists and physical therapists.  Now Annie communicates with an iPad and some language, can read and write, and attends an approved private school, Devereux CARES, since 2007. Amy is currently working as the Director of Family & Community Services for Devereux and serves as a family representative on several special needs boards in the community, locally and nationally and is the co-chair for the local and national Family Advisory Committee for the CHOP Autism Treatment Network (ATN).   Amy was a 2013 LEND (Leadership Education in Neurodevelopmental and Related Disabilities) Fellow from the Children's Hospital of Philadelphia (CHOP) and a 2015 Georgetown University Leadership Academy Alumni.    Amy has her MBA from Saint Joseph's University in Philadelphia and is currently enrolled at Johns Hopkins University for a graduate studies program in Nonprofit Management to be completed in May 2016.  Additionally she is a Certified Family Development Trainer from Temple University as well as a USA Certified Mental Health First Aid Trainer. Contact Amy at: AKELLY2@devereux.org  or 610-710-4041
Nancy Nowell, MPA, MEd, CSE, is a Certified Sexuality Educator with Social Signals. After graduating with a degree in human sexuality education from Widener University in 2002, Nancy obtained additional training in post-traumatic stress disorder (PTSD), consent, functional behavior analysis (FBA), problematic/sex-offending behavior, and supporting victims of sexual assault. Over the course of Nancy's career, she has worked with a wide range of people who have disabilities — from infants through adults, in residential and school settings, with families and self-advocates.
Ben Yerys is a clinical psychologist at the Center for Autism Research (CAR). My research focuses on the neurobiology of cognitive control, learning, and reward processes in children with Autism Spectrum Disorders (ASD), as well as children with Attention Deficit/Hyperactivity Disorders (ADHD). He is particularly interested in genes and brain regions that influence restricted, repetitive behaviors and interests in ASD. Even very high-functioning individuals with ASD can struggle with adapting to unexpected changes and transitions, and we have a limited understanding of how their need for sameness becomes so ingrained. One of his research goals is to identify the brain and genetic mechanisms that contribute to these behaviors with an eye towards reducing the impact of these symptoms.
Dennis Debbaudt is an author and law enforcement trainer. Dennis Debbaudt has presented training throughout North America and internationally since 1995. Debbaudt's presentations in 2015 included conference sessions for the Florida Department of Law Enforcement (FDLE), Virginia Crisis Intervention Team and Child Abduction Response Team, and international conferences and for the Police Service of Northern Ireland in Belfast NI, among many. He has authored or co-authored over 40 articles, books and  videos since 1993 including the book Autism, Advocates and Law Enforcement Professionals: Recognizing and Reducing Risk Situations for People with Autism Spectrum Disorders. He also wrote Contact with Individuals with Autism: Effective Resolutions for the FBI Law Enforcement Bulletin, and his 2013 training report Autism: Managing Police Contacts for the International Association of Chiefs of Police. Debbaudt's Autism & Law Enforcement and Autism, Fire-Rescue & EMS dvds and training curriculum are in use throughout the U.S. and in Canada, the UK & Northern Ireland, Iceland, New Zealand and Australia. Debbaudt is also the parent of a young man with autism.
Domenico Cavaiuolo, Ph.D.  is currently a Professor of Special Education and Rehabilitative/Human Services at East Stroudsburg University.  Dr. Cavaiuolo received his doctorate in Special Education from Temple University in 1995. Dr. Cavaiuolo has combined his experiences in educational and rehabilitation consultation and staff development training to school districts and adult rehabilitation service providers.  He has been involved in the field of rehabilitation and special education for over 38 years at various levels.  Prior to the position he currently holds at the University, Dr. Cavaiuolo was as the Vice President of Support Services of Via of the Lehigh Valley Inc., and prior to that he was the Executive Director of Pioneer Agency Inc., a highly respected and innovative agency who converted its sheltered workshop into a total supported employment agency in Syracuse, New York.  In both of these major positions, Dr. Cavaiuolo was involved in a program/systems change using consumer driven/person centered planning as a method for service delivery. Dr. Cavaiuolo has published books, chapters in books and authored/co-authored articles on supported employment.  He has also conducted training seminars on conversion of sheltered workshops to community integrated employment options, natural supports in the work place, behavioral supports in the work place, cooperative learning as an inclusionary method in schools, and transition from school to adult life.  Most pertinent, has been his consultation with various agencies and school districts on conversion, natural supports, community based options, inclusive practices and transition concepts.  Recently, Dr. Cavaiuolo has co-authored two books, "Growing Up: Transition to Adult Life for Students with Disabilities" and "Through Their Eyes".  Dr. Cavaiuolo was instrumental in the design and implementation of a self-determination project through an employment voucher for people with disabilities in the Lehigh Valley.  His philosophy for creating environments of consumer choice and empowerment toward supports and services has been evident in his work.  
When & Where

Radisson Hotel Valley Forge
1160 1st Avenue
King of Prussia, PA 19406


Organizer
The Autism Society Greater Philadelphia was established in 1977 by a dedicated group of parents with a strong desire to band together and be a united voice to represent individuals with Autism Spectrum Disorders and spread awareness. This has been continued throughout the years.
Presently, we are a 501(c)(3) non-profit organization whose Board of Directors consists entirely of volunteers, representative of parents, family members and professionals supporting those with ASD, serving the five county region of SE Pennsylvania, (Bucks, Chester, Delaware, Montgomery and Philadelphia counties).
The Autism Society Greater Philadelphia mission is to promote lifelong access and opportunities for persons within the autism spectrum and their families, to be fully included, participating members of their communities through advocacy, public awareness, education and research related to autism.