Autism Partnership Foundation 5th Annual Conference 2020

Friday, April 3, 2020 from 8:30 AM to 4:30 PM (PDT)
Event Details
Autism Partnership Foundation
5th Annual Conference 2020
April 3, 2020
8:30 am – 4:30 pm
---
Orange County, California
---
Preserving Quality ABA and the Effective Implementation of Autism Treatment
Distinguished experts in the field of Applied Behavior Analysis (ABA) and Autism Spectrum Disorder (ASD) join together for a day of education, discussion, and reflection
WHO SHOULD ATTEND?
•   Behavior Analysts
•   Educators
•   Psychologists
•   Speech Language Pathologists
•   Parents
•   Anyone dedicated to ensuring children with ASD have access to quality treatment

---
CONTINUING EDUCATION
Continuing education is offered for:
•   BACB (7 units, type 2)
•   APA (7 credits)
•   ASHA CEUs 0.7 units (Intermediate Levels, Professional Area)
•   MFT (7 hours)
---
COST
•    $150 – Student Registration 
•    $150 – VIP Early Registration (4/5/2019 - 4/12/2019)
•   $175 – Early Registration (4/13/2019 - 2/14/2020)
•   $200 – Registration (2/15/2020 - 4/3/2020)
Registration includes lunch and cost of Continuing Education
Refunds can be requested up to 15 days prior to the event.  A $25 processing fee will be withheld.  
---
REGISTRATION
Seats fill very quickly for this event pre-registration and prepayment is required.
To guarantee your attendance, register now.  
When registering, you will choose your complimentary lunch option for the day. If you are registering for Continuing Education (CE), have your license or certification number ready. You will need to enter it during the registration process.
---
VENDOR & SPONSORSHIP OPPORTUNITIES 
VENDOR AND SPONSORSHIP OPPORTUNITIES ARE NOW AVAILABLE!
For more information, pricing, sponsorship levels, or to become a vendor/sponsor, please email Executive Director, Maryam Guirao, at MGuirao@AutismPartnershipFoundation.org.
For questions, please call: 562-900-6211
---
VENUE 

Cottonwood Auditorium
4505 Katella Avenue
Los Alamitos, CA 90720

---
HOTELS near Venue
RESIDENCE INN
Cypress/Los Alamitos
4931 Katella Avenue
Los Alamitos, CA 90720
714-761-6705
Special Conference Rate: $144 (does not include $7.00 per day parking fee)Room block released on: March 5th, 2020Please mention Autism Partnership Foundation room block, when booking to receive the special rate.*This hotel is .9 miles from The Cottonwood Church Auditorium  
HYATT HOUSE
Cypress/Anaheim
5905 Corporate Avenue
Cypress, CA 90630
714-828-4000
Special Conference Rate: $165
Room block is released on: March 17, 2020
 *Please mention Autism Partnership Foundation room block, when booking to receive the special rate..
*This hotel is 2 miles from The Cottonwood Church Auditorium
4111 E. Willow Street
Long Beach, CA 90815
562-595-0909
Special Conference Rate: $149
Room block is released on: March 5, 2020
$10 per day for parking.
*Please mention Autism Partnership Foundation room block, when booking to receive the special rate.
*This hotel is 6.9 miles from The Cottonwood Church Auditorium & 1.4 miles from Long Beach Airport
---
 MEET THE SPEAKERS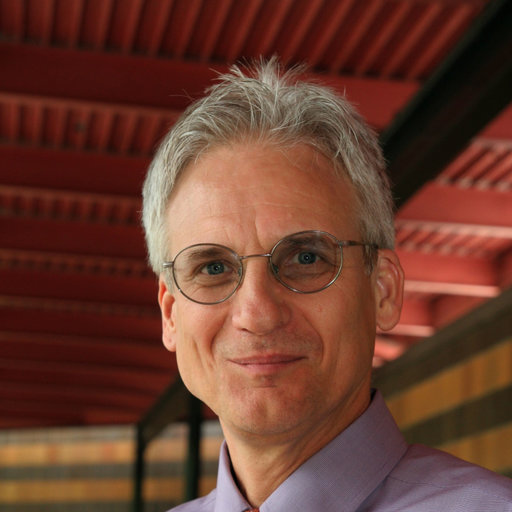 William Heward
Title: Next Year is Now

William L. Heward, Ed.D., BCBA-D, is Professor Emeritus in the College of Education and Human Ecology at The Ohio State University. A Fellow and Past President of the Association for Behavior Analysis International, Bill has been a Fulbright Scholar in Portugal, a Visiting Professor of Psychology at Keio University in Tokyo and at the University of São Paulo, and given lectures and workshops in 22 other countries. His publications include the books Applied Behavior Analysis(with John Cooper and Tim Heron), Sign Here: A Contracting Book for Children and Their Parents(with Jill Dardig), and Exceptional Children: An Introduction to Special Education(with Sheila Alber-Morgan and Moira Konrad),each of which has been translated into several foreign languages. Awards recognizing Bill's contributions to behavior analysis include the Fred S. Keller Behavioral Education Award from the American Psychological Association's Division 25, the Ellen P. Reese Award for Communication of Behavioral Concepts from the Cambridge Center for Behavioral Studies, and the Distinguished Psychology Department Alumnus Award from Western Michigan University. Bill's research interests include "low-tech" methods for increasing the effectiveness of group instruction in inclusive classrooms.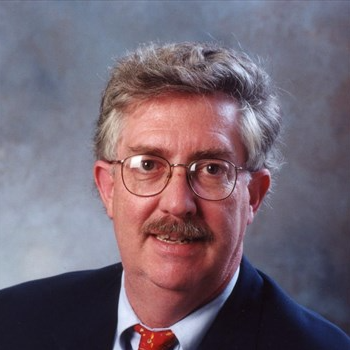 Fred Volkmar
Title: Advances in Understanding the Social Nature of Autism
Fred R. Volkmar, M.D., is the Irving B. Harris Professor of Child Psychiatry, Psychiatry, Pediatrics, and Psychology at Yale University, Child Study Center and recently served for eight years as Director of the Center.  A graduate of the University of Illinois and Stanford, Dr. Volkmar completed residency training in adult psychiatry and then a Fellowship in Child Psychiatry at the Yale University's School of Medicine and has been there ever since.  He has dedicated his career to understanding and treating children with developmental disorders and is a leader in the field of autism research. He has served as a teacher and mentor to many trainees some of whom are now leaders in the field. Dr. Volkmar's grants and publications run just short of 100 pages in his CV. He is editor of the Journal of Autism, a gifted clinician and teacher and his contributions have greatly improved the lives of children suffering from developmental disorders and their families.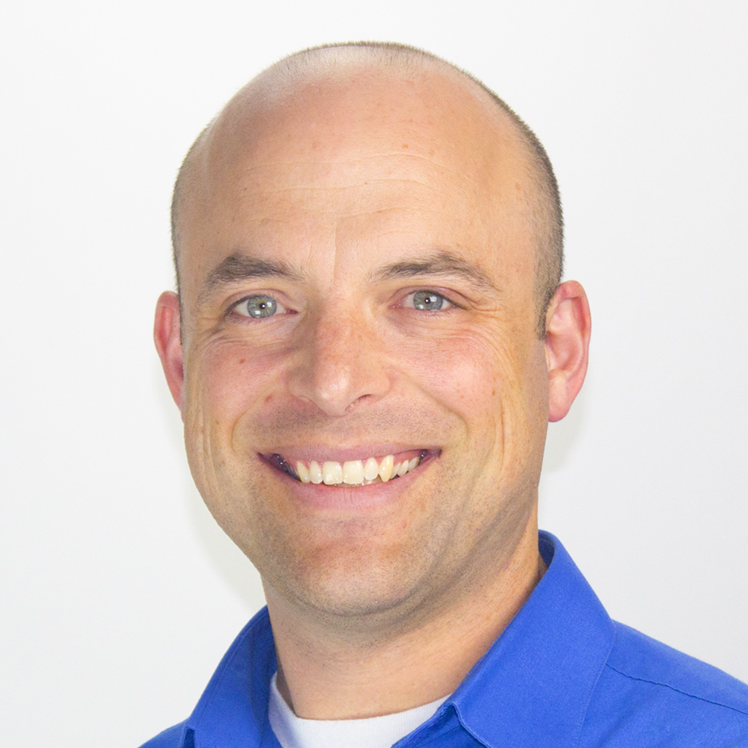 Jonathan Tarbox
Title: Acceptance and Commitment Training inside Behavior Analysis: Ethics and Recent Developments
Dr. Jonathan Tarbox is the program director of the Master of Science in Applied Behavior Analysis Program at the University of Southern California, as well as director of Research at FirstSteps for Kids. Dr. Tarbox is the incoming editor-in-chief of the journal Behavior Analysis in Practice and serves on the editorial boards of several major scientific journals related to autism and behavior analysis. He has published four books on autism treatment and well over 70 peer-reviewed journal articles and chapters in scientific texts. His research focuses on behavioral interventions for teaching complex skills to individuals with autism.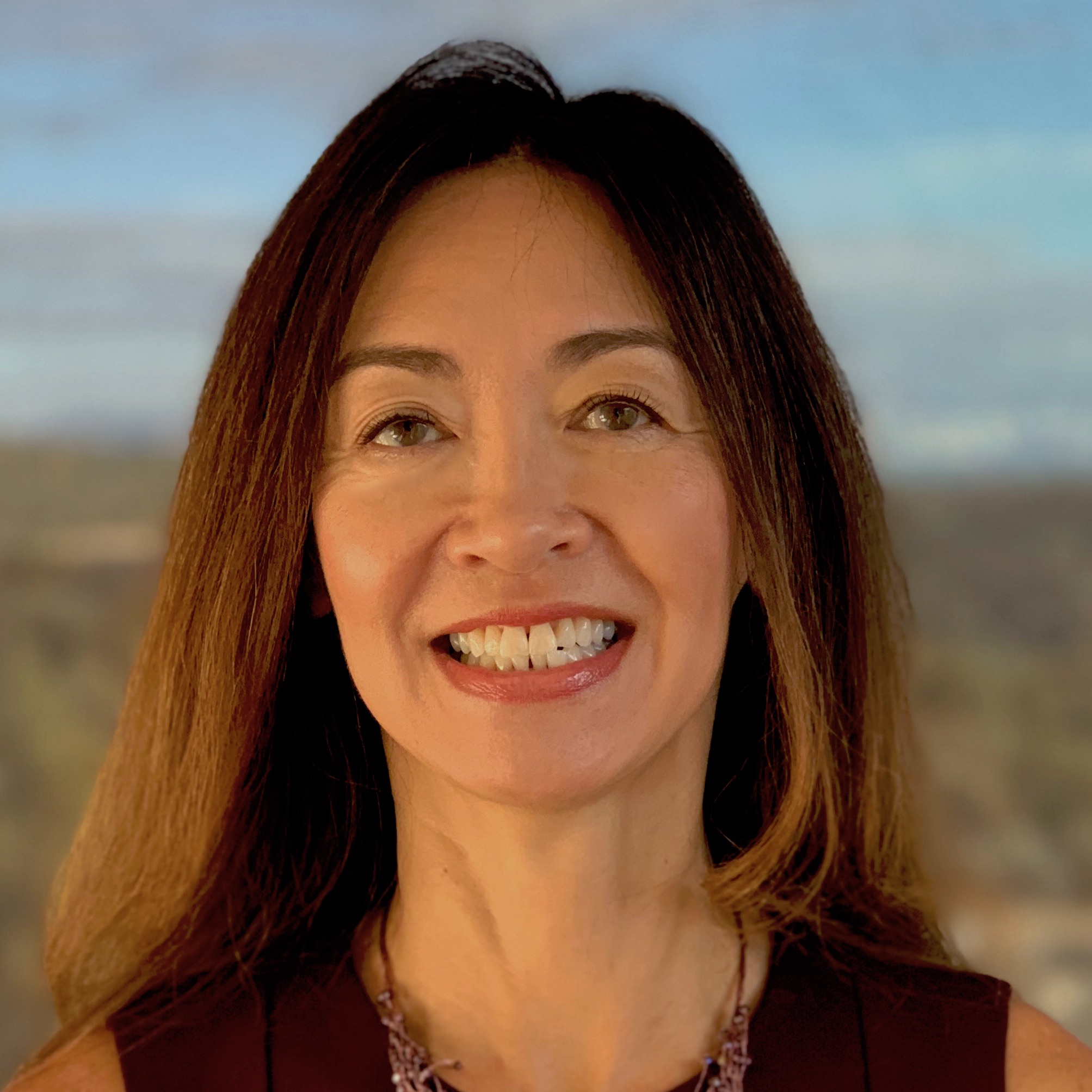 Janet Twyman
Title: Designing Instruction for ASD (all) Learners: Fun, Effective, & Meaningful
Dr. Janet Twyman is an education innovator, thought leader, and founder of blast: a learning sciences company. She's also the Director of Innovation and Technology for the Center on Innovations in Learning, Associate Professor of Pediatrics at the Univ. of Mass. Medical School, and formerly the Vice President of Instructional Development, Research, & Implementation at Headsprout. Her numerous articles, book chapters, and presentations cover behavior analysis, instructional design, technology, and educational systems; she also co-edited two books on educational innovation and personalized learning. She has presented to and worked with education systems, organizations, and institutions over 50 states and countries, including speaking about technologies for diverse learners and settings at the United Nations. She serves on several boards and committees, and co-chairs the education group for the Cambridge Center for Behavioral Studies. In 2007-08 she served as the President of the Association for Behavior Analysis and in 2014 was named an ABAI Fellow. For her distinguished contributions to educational research and practice she received the 2015 Wing Award for Evidence-based Education and the 2017 American Psychological Association Division 25 Fred S. Keller Behavioral Education Award.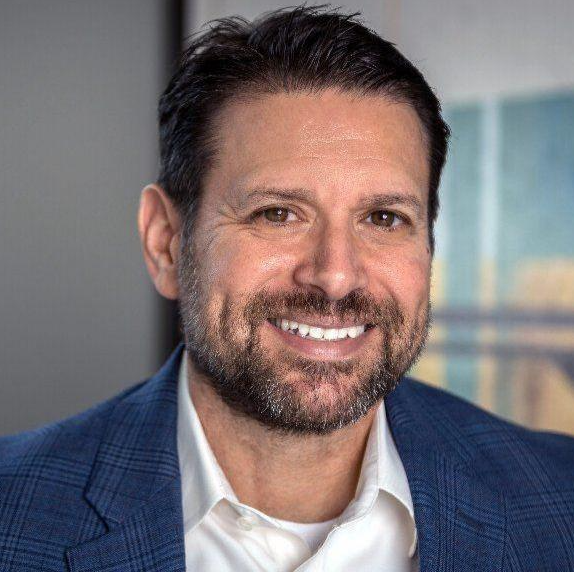 Steve Woolf
Title: Ethical Challenges in the Developing Business of Autism Treatment
Dr. Woolf has been a BCBA/BCBA-D for over 16 years and is the President Butterfly Effects, which is one of the largest home based ASD service providers in the nation. He regularly communicates with state officials at Department of Public Health, Department of Developmental Services, special education directors, and state legislators on the funding and quality of ABA services. Dr. Woolf has authored publications and regularly presents ABA research at state, national, and international conferences. He has extensive experience providing treatment to children and adults with disabilities. He is the former president/founder of MassABA and eight year executive member on CTABA. He also served as the  ABAI Chapter leadership coordinator for three years. Dr. Woolf's specialty areas include managing large scale home-based service delivery system, practice ethics, and licensure of behavior analysts. Dr. Woolf also has significant experience working with numerous health insurance providers relative to funding ABA-informed treatment.  He is currently one of the two Massachusetts Governor appointees to the Allied Mental Health and Human Services Professionals Licensure Board and the 2018 recipient of the MassABA distinguished service award.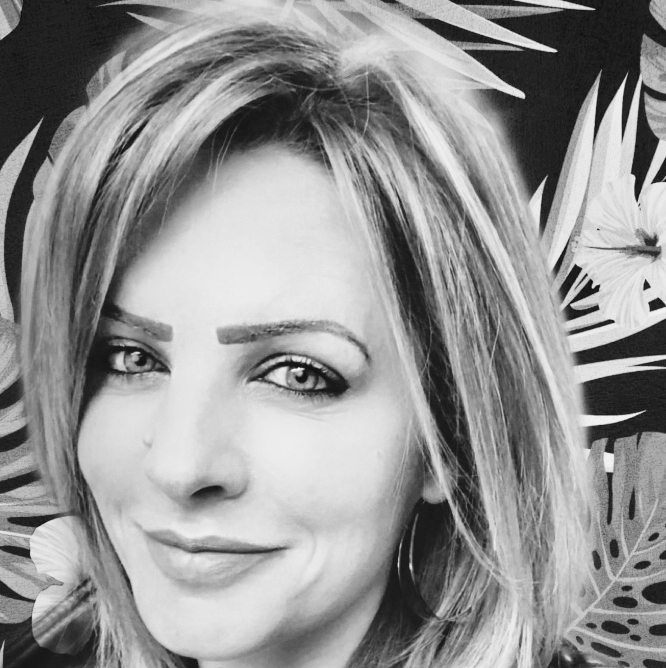 Sarah Trautman
Title: Current Trends in Behavior Analytic Business and Practice
Sarah has been in-love with Behavior Analysis since she took her first Intro to ABA Class at Gonzaga University in 1996. Sarah became a Board Certified Behavior Analyst in 2004 (she even took the exam using real paper and a pencil). Sarah started her own ABA Business, STE Consultants, in 2004. Over the 15-years that she owned STE Sarah grew her business to serve over 2,500 clients throughout the West Coast. Sarah is the former President of the California Association for Behavior Analysis (CalABA) and was a founding Board Member for the Council of Autism Service Providers (CASP). Sarah has presented at over 20 professional conferences throughout the United States. Sarah has also presented and consulted internationally in Kenya, Belize and Brazil. Sarah is very passionate about growing effective leaders and superb clinicians within our field. Currently Sarah is the Director of Development for the Behavior Analyst Leadership Council (BALC) and a Development Consultant for CalABA. In her spare time Sarah drinks too much coffee and not enough water.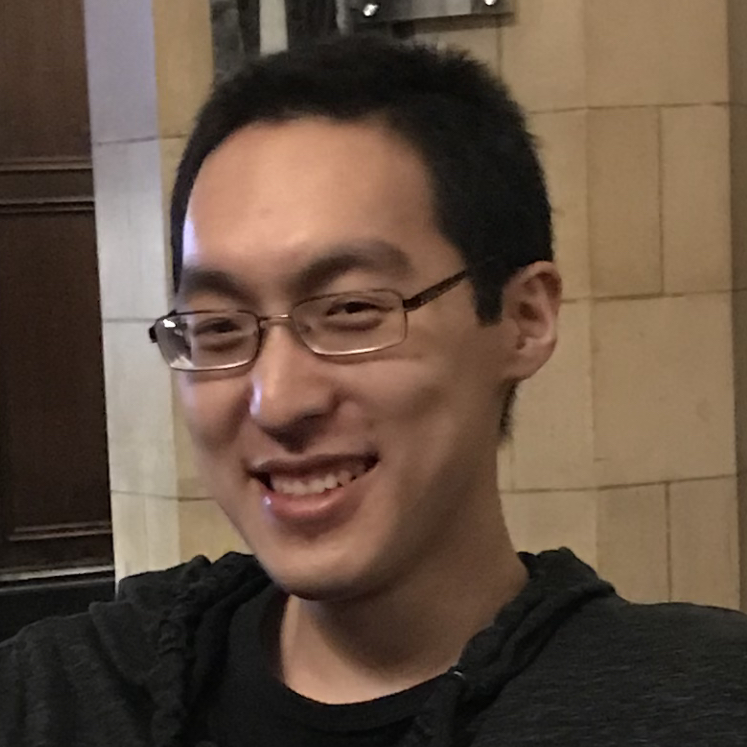 Nick Liu
Title: My Journey with Autism and ABA 
Save This Event
When & Where

Cottonwood Auditorium
4505 Katella Avenue
Los Alamitos, CA 90720


Friday, April 3, 2020 from 8:30 AM to 4:30 PM (PDT)
Add to my calendar
Organizer
Autism Partnership Foundation (APF) is a nonprofit organization dedicated to expanding our understanding of quality, effective, and empirically-supported interventions for Autism Spectrum Disorder (ASD) by conducting innovative research, improving the quality of services through national and international training, and, most importantly, increasing the availability of effective, quality treatment available to children diagnosed with ASD and their families. 
As part of our commitment to broadening the community of skilled educators, service providers, and family members, we founded the Academy, a training institute committed to progressing the field of ABA and ASD by promoting expertise in the application of behavioral approaches. APF also has a Research Team that is 
committed to evolving the field of behavioral intervention and is recognized worldwide for its instrumental contributions to scientific literature in the field of Applied Behavior Analysis (ABA) and ASD. Further, APF offers training, workshops, consultations, and its annual conference.