Description
The Toronto Chapter is excited to announce that it will be offering a program for siblings of children/youth with ASD tailored around their role as siblings and the needs of their siblings with special needs. The program is designed for siblings between 8-12 years of age.
The program will take place at Autism Ontario Provincial Office located at 1179 King Street West, Suite 004 Toronto, ON M6K 3C5. This program is only open to Toronto Chapter Members and there is no charge. Enrollment is limited so please sign up now! Registration closes on Tuesday January 23, 2018.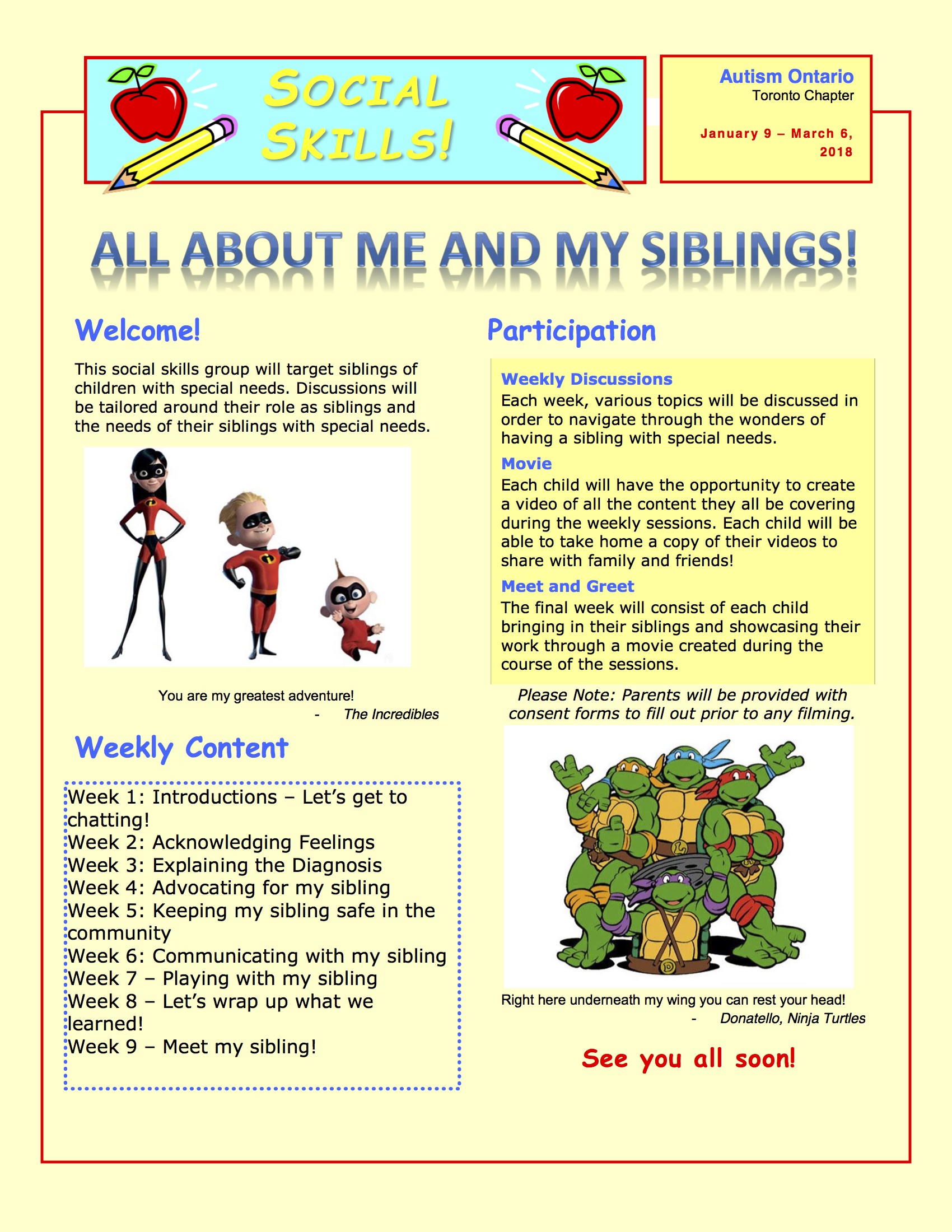 Not a member, not a problem. It is only $50.00 for a one-year membership, and it is easy to become a member to take advantage of this great program and other subsidies that the Toronto Chapter offers. Once you become a member, you can register for the program. Here is the link to become a new member: http://www.autismontario.com/client/aso/ao.nsf/web/new+membership

Please email toronto@autismontario.com with any questions or for further information.