Location
Bar Anticipation
703 16th Avenue
Lake Como, NJ 07719
Food, drink, fun, live music and prizes at Bar-A! Join us as we raise money for our scholarship programs! Tix will be available at the door!
About this event
Tickets available at the door! Join us for this fun fundraiser! Food, drink, live music and much more!
This is one of our key fundraisers held in conjunction with Autism Awareness Month, and this year we are holding it at Bar-A in Lake Como, NJ! Please join us for a "Sunday-Funday" afternoon of food, drink, live music and prizes. All proceeds from this and our other events go to our scholarship programs that benefit graduate students in autism studies/Applied Behavior Analysis at Monmouth University, Rutgers University and Temple University.
Tickets include a BBQ lunch featuring grilled chicken sandwiches, hamburgers ,cheeseburgers, veggie burgers, hot dogs, Jersey Corn and much more! Each admission also includes three tickets redeemable for house beer, wine or well drinks. Must be 21 to redeem tickets for or purchase alcohol.
Note, we have had many inquiries about a kids' ticket and since this event is not a nighttime event, the venue will allow people under 21. So there is a kids'/student ticket now available for $30.
We are also extremely excited to announce that The 7th Realm will be playing this event! The band is a High Energy Dance Party Band, playing hits from the 80's, 90's thru today with the energy and vocals that will blow you out of your seat!
The event is sponsored by Circle Hyundai which is donating a portion of the proceeds for every new car sold in April, and CentralReach, the #1 provider of ABA behavioral health software and services. Sponsorship opportunities are available by contacting the Autism MVP Foundation at 732-870-7977 or via email at kgreen @ autismmvp.org.
For more info on our organization, visit www.autismmvp.org. On behalf of our all-volunteer nonprofit, thank you!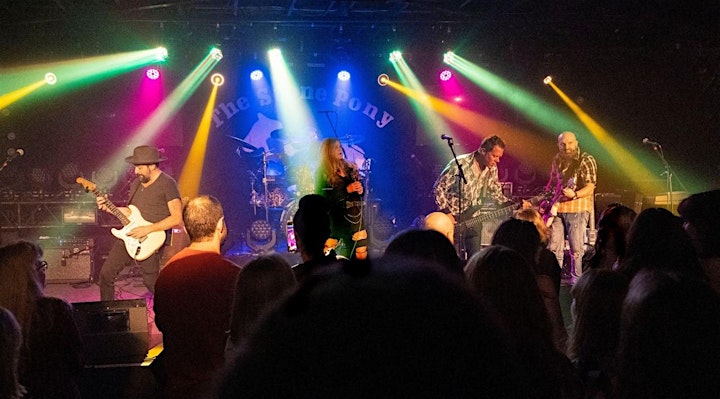 The 7th Realm is playing at Brewing Awareness for Autism at Bar-A on Sunday, May 1! This amazing, high energy Dance Party Band will play hits from the 80's, 90's thru today with the energy and vocals that will blow you out of your seat!