Join us in-person on Sunday, November 7 OR virtually anytime between now and Dec. 31, 2021!
About this event
Walk with us in-person Sunday, Nov. 7 or virtually anytime through Dec. 31!
Our 7th annual Walk event is set for Sunday, November 7, 2021! Join us in-person that day on the Manasquan Boardwalk in New Jersey or virtually anytime from now through Dec. 31! And if you join us in person, be sure to join us at Leggett's after the Walk for a buffet lunch that is included in your ticket price!
FAQs
 Where is the in-person walk and how long is it?
The walk will take place on the Manasquan Boardwalk and we will start next to the bathing pavilion at 1st and E. Main Streets. Registration will take place at Leggett's just steps away from where the Walk will begin. It's a no-pressure, 1-mile walk. Walk as far or as short as you'd like! Registration starts at 11 a.m. at Leggett's. The Walk is rain or shine.
How do I participate in the virtual Walk?
It' simple! Anytime between now and December 31, register via our Eventbrite page and upload a video of you and/or your group to social media walking (or run if you'd like!) any distance to support Autism MVP! Either post it on your page and tag our Facebook, Twitter or Instagram pages. Either way, be sure to make your posts are set to the public setting and use #AutismMVP2021Walk so we can find you!
What are my parking options for the event?
There is plenty of on-street parking in Manasquan, including the lot behind Leggett's.
What are the social distancing, masking or other rules?
Whatever the laws or rules are on the day of the Walk, that is what we will abide by.
I work for a company that is interested in sponsoring the event. Who should I contact?
Please contact Keith Green via kgreen @ autismmvp.org or at 732-870-7977.
I can't make the event but would still like to make a donation. What can I do?
Donations in any amount are appreciated! You can donate through Venmo via @AutismMVP or by visiting this PayPal link. If you'd prefer to mail a check, please mail it to P.O. Box 365, Little Silver, NJ 07739.
Who do Autism MVP's programs benefit?
We have scholarship programs for students enrolled in programs at Monmouth University, Temple University and another area university we will announce shortly! These scholarships benefit students who want to pursue careers in special education, ABA, occupational therapy, speech therapy and other areas that will improve social and daily life skills for individuals on the autism spectrum.
On behalf of our all-volunteer organization, sponsors and scholarship program recipients, thank you!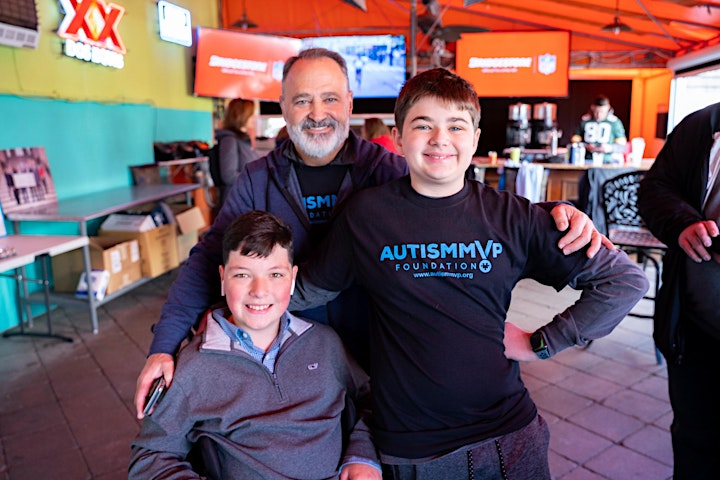 Organizer of Autism MVP Foundation's 7th Annual Walk Event
The Autism MVP Foundation, is a 501(c)(3) non-profit organization founded by Keith Green of Little Silver, N.J. who, along with his wife Donna, are inspired by their son and the educators and therapists who have helped make a difference in their lives.  The foundation is committed to advancing best practices in the field of autism education through the Autism Program Improvement Project with Monmouth University it helps underwrite.
The foundation also inspires more students to commit to working in the fields of autism education and therapy by providing annual scholarships to graduate studentsenrolled in Monmouth University's Department of Education.  
For more information, visit www.autismmvp.org