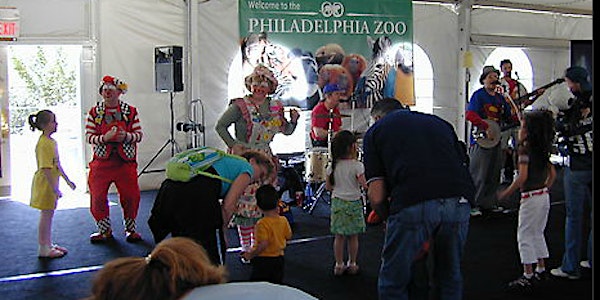 Autism Awareness Day at the Philadelphia Zoo 2017: Admission Tickets
Description
AUTISM SOCIETY
GREATER PHILADELPHIA
18th Annual
Autism Awareness Day
at the
Philadelphia Zoo
Sunday, April 9, 2017
10:00 am – 4 pm
Rain or Shine in Peacock Pavilion
April is Autism Awareness Month!
Join Autism Society Greater Philadelphia and Connect with the Autism Community!
Help Spread Autism Awareness, Acceptance, Inclusion, Appreciation, and Employment!
VISIT OUR:
*AUTISM RESOURCE FAIR
*ADVOCACY AREA
*SENSORY AND CRAFT STATIONS
*AUTISM MERCHANDISE MARKET
*RAFFLES
*GiveAways!!!!!!
*MUCH MORE!
HAVE FUN ALL DAY IN THE PAVILION!
Featuring
GIVE & TAKE JUGGLERS! STEVE PULLARA & his COOL BEANS BAND!
Character Appearances, Special Guests, and much more!
Admission tickets: $13 (reg.$23) (children under 2 are free)
Free admission for Zoo members
QUESTIONS? Asaphilly.org or AutismSocietyZooDay@verizon.net