Description
Description: This training will dive deeper into autism awareness and bully prevention. The experts note that the key to understanding Autism Spectrum Disorder (ASD) is to recognize that it profoundly alters how these kids perceive our world. The key to successful outcomes and an inspiring learning environment is how WE communicate with students. Myrrena will talk about how to understand characteristics of students with Autism and signs of bullying in the classroom.
3 Takeaways:
How to communicate with an autistic child effectively,
How and why it is important to be empathetic to an autistic child,
Strategies in creating an affective learning environment.
Recommended for: Anyone who wants to work effectively with a child who has an ASD and learn different techniques to use in the classroom.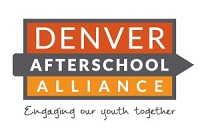 Proud partner and sponsor of the DQUAC Professional Development Series