Description
The Toledo Lucas County Public Library is happy to welcome Meg Cabot to Toledo!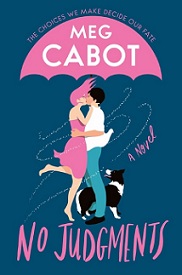 About the Book:
No Judgments: Little Bridge Island Series
The storm of the century is about to hit Little Bridge Island, Florida—and it's sending waves crashing through Sabrina "Bree" Beckham's love life…
When a massive hurricane severs all power and cell service to Little Bridge Island—as well as its connection to the mainland—twenty-five-year-old Bree Beckham isn't worried… at first. She's already escaped one storm—her emotionally abusive ex—so a hurricane seems like it will be a piece of cake. But animal-loving Bree does become alarmed when she realizes how many islanders have been cut off from their beloved pets. Now it's up to her to save as many of Little Bridge's cats and dogs as she can... but to do so, she's going to need help—help she has no choice but to accept from her boss's sexy nephew, Drew Hartwell, the Mermaid Café's most notorious heartbreaker.
But when Bree starts falling for Drew, just as Little Bridge's power is restored and her penitent ex shows up, she has to ask herself if her island fling was only a result of the stormy weather, or if it could last during clear skies too.

About the Author:
Meg Cabot was born in Bloomington, Indiana during the Chinese astrological year of the Fire Horse, a notoriously unlucky sign, but learned at an early age that a good storyteller can always give herself a happy ending. Her 80+ books for both adults and tweens/teens have included multiple #1 New York Times bestsellers, selling over twenty-five million copies worldwide. Her Princess Diaries series has been published in more than 38 countries and was made into two hit films by Disney. Meg's numerous other award-winning books include the Mediator series, the Heather Wells mystery series, and Avalon High, the later of which was made into a film for Disney Channel. Meg Cabot (her last name rhymes with habit, as in "her books can be habit forming") currently lives in Key West with her husband and various cats.

About the Presentation:
At each program, authors speak for about forty-five minutes, followed by a short question and answer session. After the program, the author may be available for a book signing.


Presented by: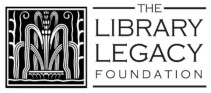 Presenting Media Sponsors:

Supporting Sponsors:


Community Sponsor:
Friends of the Toledo Lucas County Public Library
---
FAQs:
Can tickets be purchased by phone?
No, tickets can be purchased online through Eventbrite, or through any Toledo Lucas County Public Library location.

What are my parking options at the event?
The facility has free parking.

What time do the doors open?
General admission seating starts at 6:30 p.m.

Are there assigned seats?
No. Seating is general admission, but the purchase of a ticket does guarantee you a seat.

Is handicapped seating available?
Handicapped seating is available. For special seating arrangements, please call 419.259.5196 at least one week prior to the event.

Will an American Sign Language Interpreter be provided for the event?
We are happy to provide an ASL Interpreter for the event - if you require this service please contact us at 419.259.5196 by 9.16.19 so arrangements can be made.

What can/can't I bring to the event?
Please do not bring outside food / beverages. There is no video recording or flash photography allowed.

Will the author hold a book signing after the talk?
The featured author is typically available to sign copies of their works. Restrictions for signing are subject to the authors, their management, or event circumstances.
Where can I contact the organizer with any questions?
Call the Library at 419.259.5200.

Do I have to bring my printed ticket to the event?
Yes, tickets will be scanned at the door. If you choose to utilize your mobile device, tickets can be scanned via your Eventbrite email receipt. Note: Screen shots/captures of the ticket receipt cannot be scanned. Please have your device with ticket receipt open and available for scanning at entry.

Can I get my book if I don't attend the event?
Books may only be obtained at the event. If you are unable to attend, you may have someone else pick it up at the event, but they must have your ticket in hard copy or on their device.